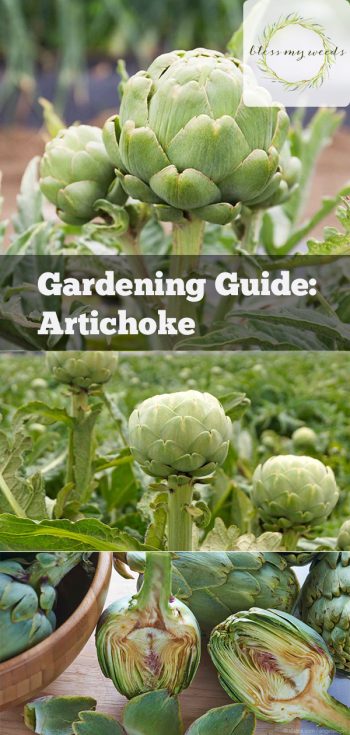 Plant Care Basics
Growing artichoke is easier than you would think! For an easy-to-grow vegetable that tastes delicious, try growing artichoke!

Grow Zone Recommendation: Artichoke is a vegetable, but also a perennial, which grows well in USDA agricultural zones 8 to 11. If you have colder winters treat artichokes as an annual, planting in the spring. In warmer, sub-tropical regions, they can be grown as a perennial in your vegetable garden.
Sunlight Needs: For best chances of success, grow your artichokes in full sunshine.
Watering Needs: Keep artichokes moderately moist and protect them from drought. Do not let them become waterlogged.
Average Size: As garden ideas go, artichokes are a big one — literally. They grow from 3 to 8 feet in height and from 5 to 6 feed in width.
Foliage Color: Foliage and fruit of artichokes are both a vibrant emerald green.
Must Know Plant Care Tips: When growing artichokes for vegetable garden, harvest the immature bud before it begins to open. To do so, cut the stem of each one about 1 or 2 inches below the base of the bud. If you're in zone 8, 9, or 10, you'll get your main crop in the springtime. However, your artichokes may continue to produce all season long, peaking again in the cooler temperatures of fall. When growing artichokes as an annual, you can harvest them from the middle of summer through fall.
Plant Problem Solver: Artichokes love cooler weather. Mild winters and cool, foggy summers are ideal. In zones 8 or 9, you may be able to overwinter your artichokes by pruning well and mulching deeply. If you're in a colder region, treat artichokes as annuals. Humid, sub-tropical zones 10 and 11 are ideal for artichokes. Sandy or loamy soil is best.
Pretty Pairings: Try planting your artichokes next to peas, tarragon, sunflowers, or different types of cabbage.