Whether in our wallets or in our backyards, it's always nice to see a little green. With these great planter ideas, you can have both! Use one or more of these ideas to bring your yard or patio to life while not having to break the bank!

Behind a Bench
Although I'm not sure why, there's something calming about sitting down with a plant or flower to your back. Building a planter behind a bench not only adds beauty to your furniture, but it provides a great environment of rest and relaxation.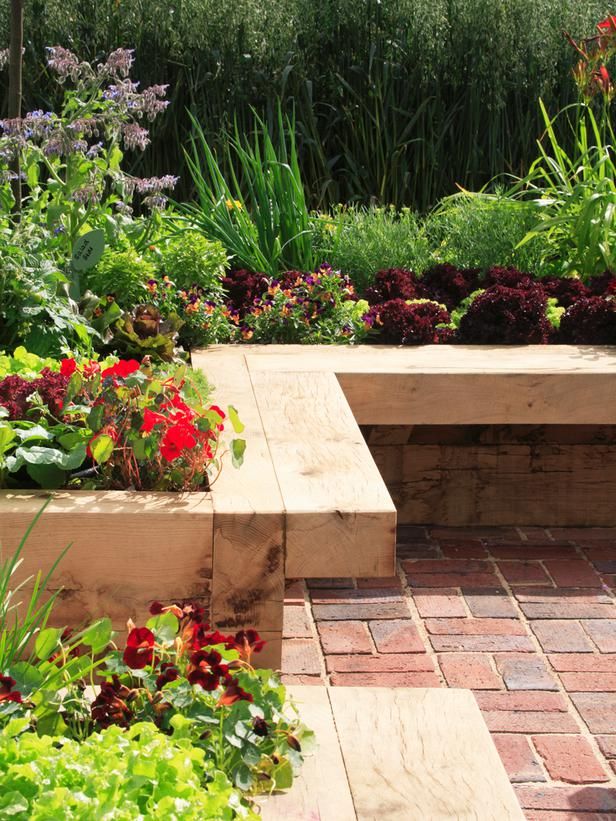 Deck
Everyone has at least one or two spaces on their deck that aren't being used. Instead of just letting that empty air hang there, put it to use and build a planter there! It adds both color and style to your deck without costing you much time or effort.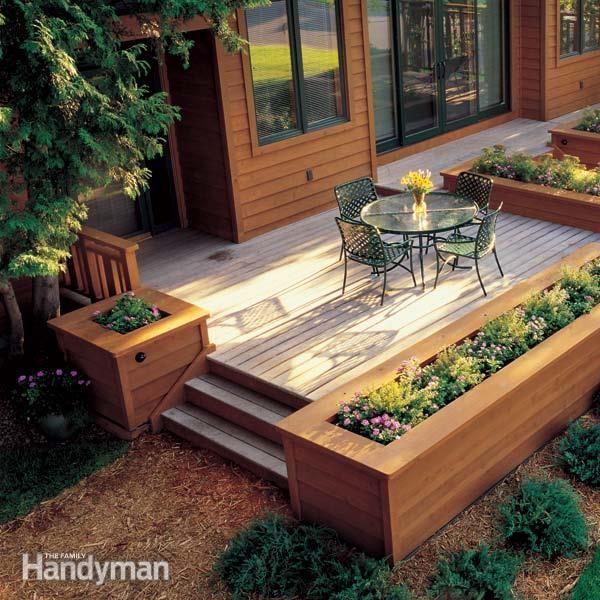 Bench Arms
This is a simple yet sophisticated idea to give your furniture a little more pop than normal. A small tuft of grass or soft plant can really bring your bench to life when it's built well into the arm.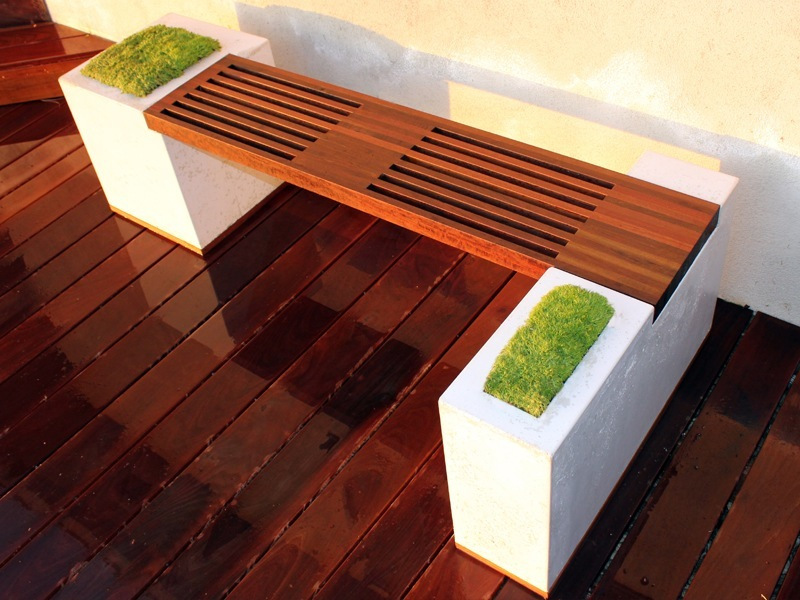 Surrounding Planters
If you've got room, a planter built into your deck is a great way to add color while making the place look even classier! A smart arrangement of colorful flowers can really make your patio area shine with this planter idea.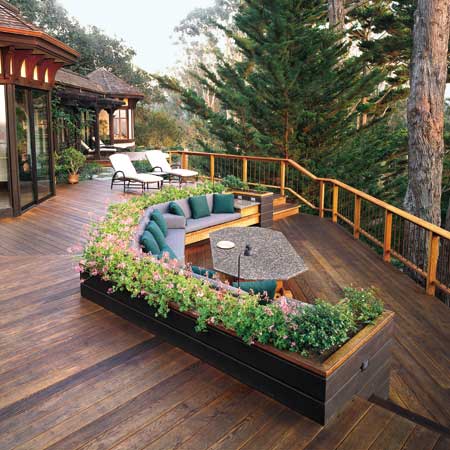 Privacy Planter
For nosy neighbors or just a part of your yard that you'd like to block off, build a privacy planter to give you all the solitude you need. If you want to, you can even make it mobile so it can go wherever you want to put it in your yard!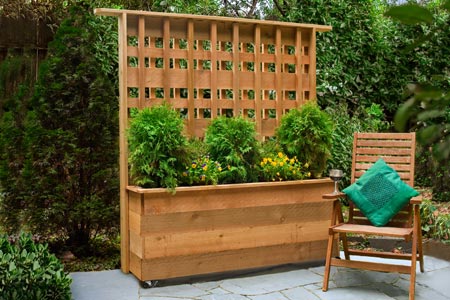 Stairs
Nothing says "excitement" like a set of stairs that remind you of a jungle! Built-in planters on or around the stairs can really take your yard to the next level by giving it an attractive natural look. Some water can even be added to make it even more realistic!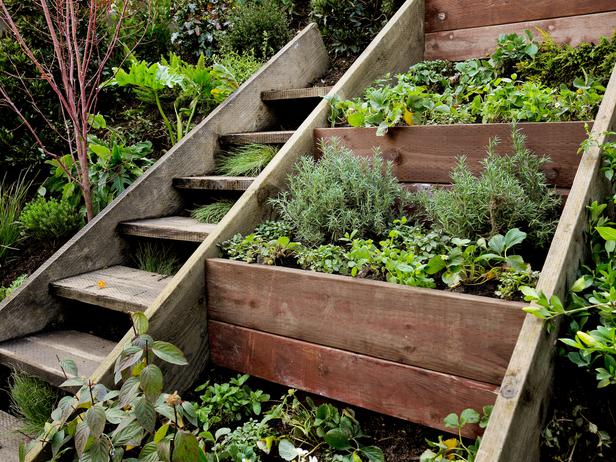 Bench Support
Build a bench on the support of two planter boxes. Not only is it a simple way to incorporate a little more green into your décor, but it also will remind you to water the plants!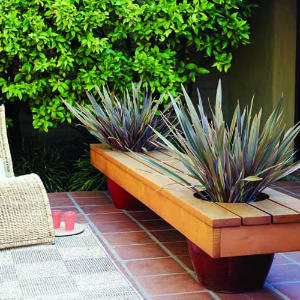 Chair
Although you might not be able to sit in it anymore, a built-in planter in a chair is a great way to decorate your yard. Paint the chair bright colors to give it even more life when it becomes the home to a new set of plants!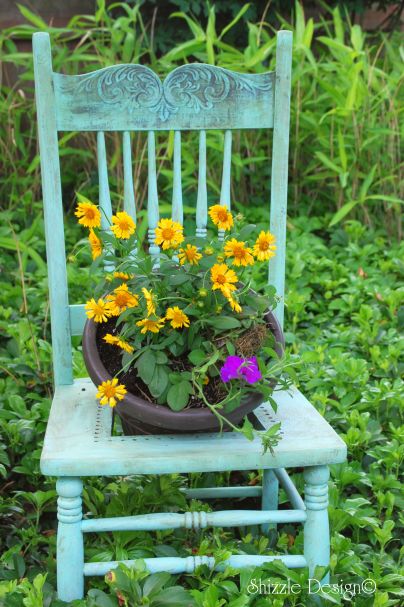 Table
This one may take a while to build by yourself, but it's an incredibly classy and fancy way to integrate a planter into your furniture. Dark wood matches the greens really well and can give your patio a very sophisticated look.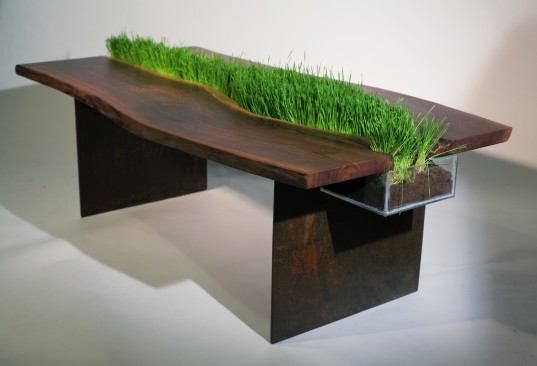 Piano
This may be a little less conventional than normal, but it sure does look cool! Use an old piano to artfully arrange plants and flowers in to make your backyard sing!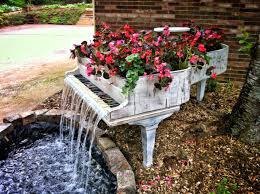 Vertical Planter
If you don't have much floor room for a planter, no problem! Integrate a planter box into your walls in order to add a splash of green without the paint!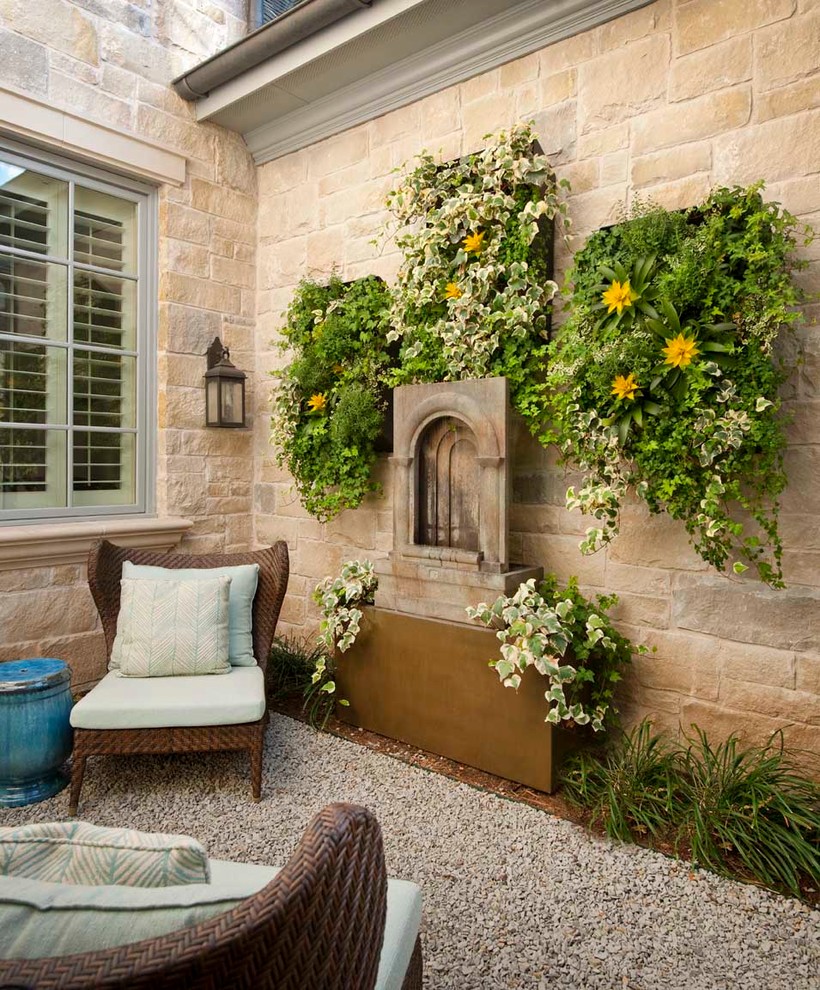 Pond and Planter
This may require more work than the other styles, but a planter built in or around a pond makes your yard simply come to life. The water is calming and the plants provide a great relaxing environment.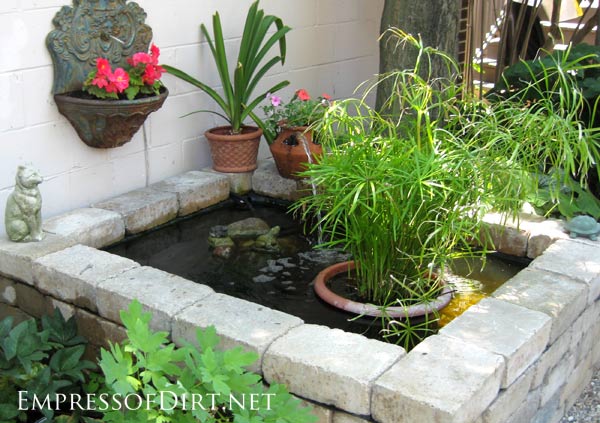 Tree Planter
Don't just rely on shrubs and flowers for your planters; use some trees! Ones with thin trunks and large foliage provide a sharp look against your fence or wall.