If you love to grow flowers in your yard, chances are you've seen alliums. Even if you don't know the name, you'll probably recognize this gorgeous, show-stoping bulb. Some varieties boast huge, 6-inch mounds of colorful blooms on a single stalk. And if you have trouble with animals eating your flowers, most of them won't touch these. Why? Because they are actually flowering onions, and they simply don't like the taste. Cool huh? If you want to grow stunning, animal-resistant flowers, look no further than alliums. Here's how to grow them.
1. Pick Your Variety & Source
Always go to a reliable source for bulbs or flowers of any kind. And if you want constant blooms, look for several varieties that bloom at different times. Most allium varieties are hardy in zones 3-9, and they usually look better when planted in groups.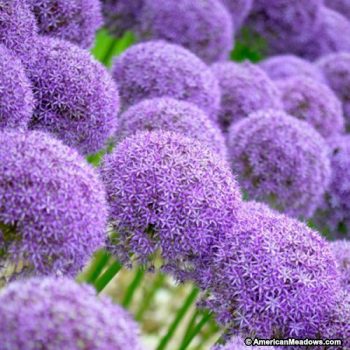 2. Planting
Your allium bulbs should be planted in the fall, before the ground begins to freeze. Their depth should be about 3 times that of the diameter of the bulb, in a location that's sunny or mostly sunny. Plant about 3 bulbs per square foot, and remember they grow to about 3 feet tall.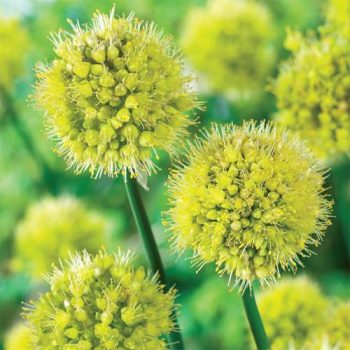 3. Care & Growing
When you plant your alliums, it's best to give them some bulb fertilizer. Feed them again early every spring. Water them well at planting and when you fertilize. Otherwise, they prefer to be kept a little on the dry side.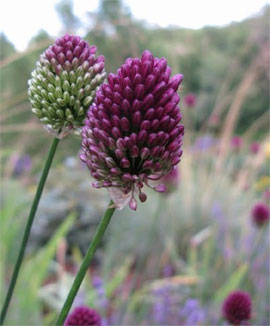 4. Don't Cut Back
When the alliums begin to brown after blooming in spring and early summer, don't cut them back right away — wait until fall. That way, they'll be able to store energy for next year's flowers. Instead, plant other perennials nearby that have pretty foliage later in summer, to compensate for when the alliums turn brown. You'll definitely be rewarded for this dormant time next spring, when the blooms return.