Today we're talking about hanging DIY window planter boxes for indoors. If you're like me, you have plenty of outside window boxes, plus various indoor and outdoor planters. But I think it's awesome to add a hanging DIY window planter box for inside the house! Let me show you what you can do!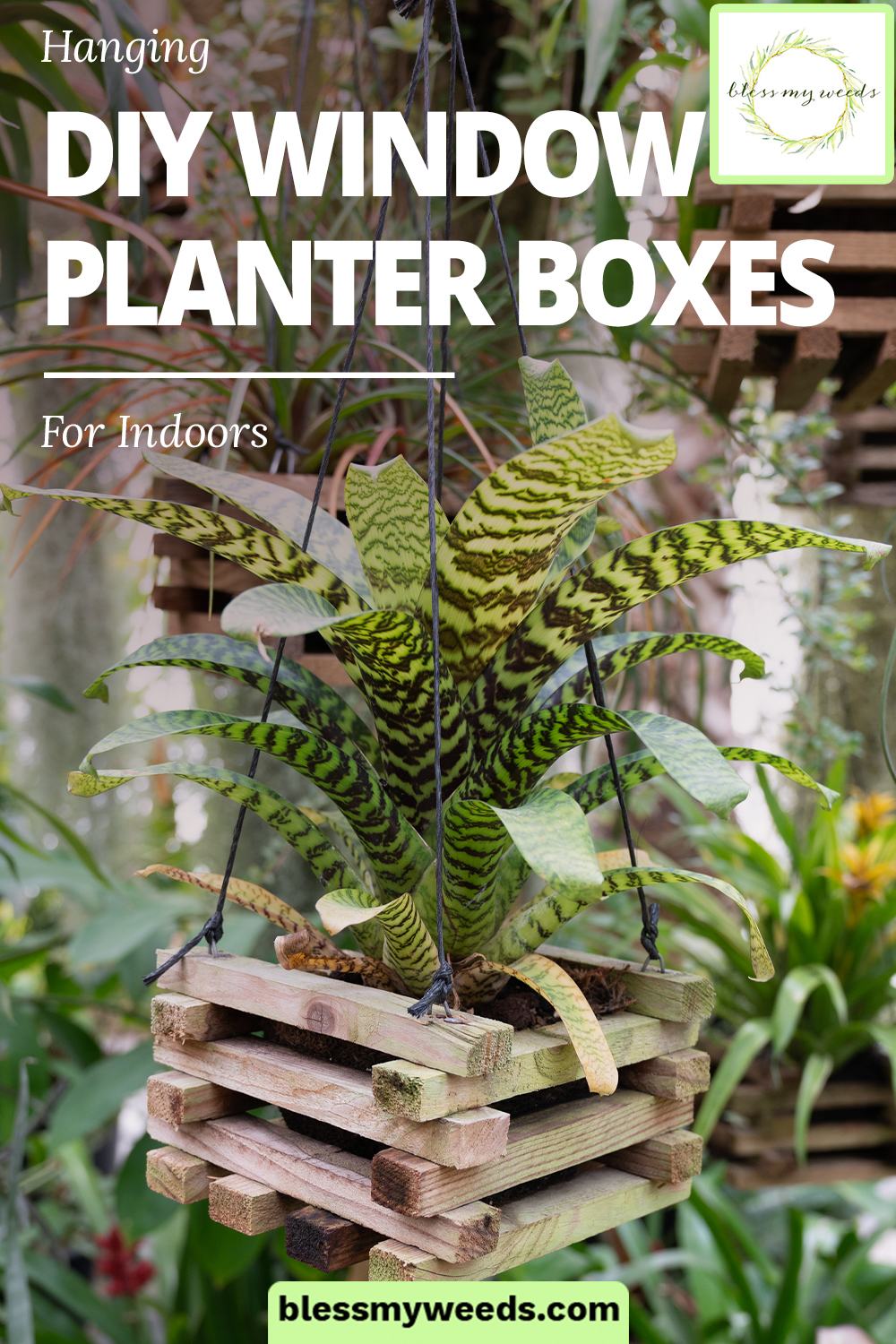 Hanging DIY Window Planter Boxes For Indoors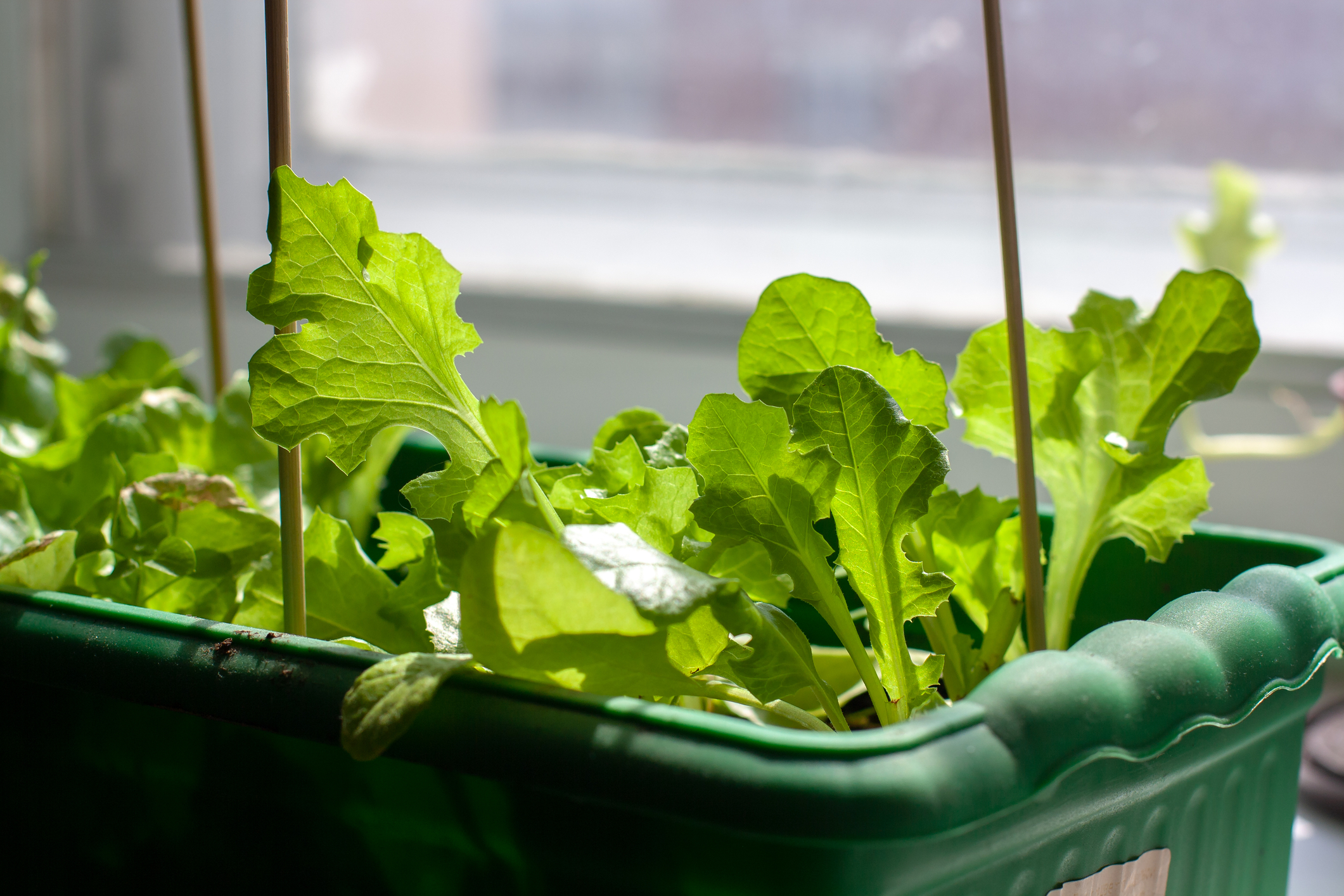 Why Hanging Window Planter Boxes?
Do you love housing plants on your windowsills as much as I do? If you do, you may be lamenting the lack of space the more plants you get. That's what makes hanging DIY window planter boxes for indoors so great–instant extra space that's perfect for any kind of light-loving plants!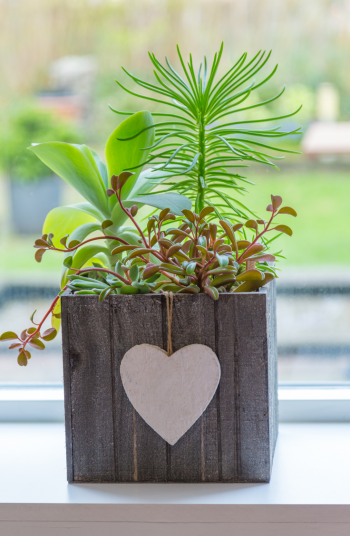 Convert An Existing Planter Box
If you have a planter box you love, you can easily convert it to a hanging window planter box. All you need are some eye screws and something to hang your planter with–rope, twine, chain, etc. For a stable hanging planter, add eyelet screws to each of the four corners of the planter box. Make sure you have a ceiling hook to suspend each planter in front of the window.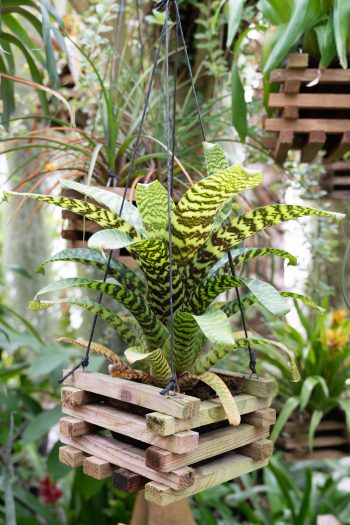 Simple DIY Hanging Window Planter Box
It is simple to build a hanging planter box, but the results are so unique and fun! This hanging planter box surrounds the plastic pot the plant came in, so it's really easy to remove the plant for watering. And it makes it easy to switch up the plant you display in it!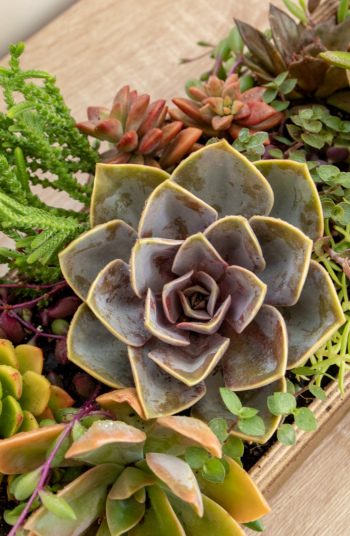 Plants For A Hanging Planter Box
Any plant can thrive in a hanging window planter box, as long as it loves the light that comes through that particular window. South and east-facing windows are best for light lovers, while plants that enjoy medium light like a north window. My favorite plants for bright windows are succulents. Look how cute they are in a wood box!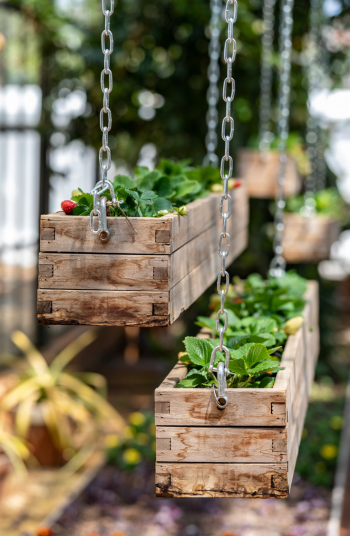 Trailing plants are amazing in a hanging window box, indoors or out!