Turn your garden into an outdoor oasis by creating an environment butterflies won't be able to resist! Start with these simple steps on how to attract butterflies. Remember the old real estate motto: "If you build it, they will come!"
How To Attract Butterflies
Attract Butterflies By Providing Caterpillar Food
Feed the caterpillars (foliage). Introduce plants that butterfly caterpillars can feed on, specifically milkweed for monarch butterflies. You will soon have many butterflies in your yard!
Photo from Flickr
Make Sure You Have Nectar For The Butterflies
Feed the butterflies (nectar). Plant flowers that are native to your geographical area, especially those in red, yellow, orange, pink, or purple. Plant your nectar-providing flowers in full sun during the bulk of the day, where butterflies prefer to feed. Try to coordinate your flowering plants so that at least one of them is blooming all the time. That way butterflies always have a nectar source.
Don't Kill Insects
This may seem obvious, but avoid insecticides. They can kill desirable insects like butterflies in addition to undesirable pests.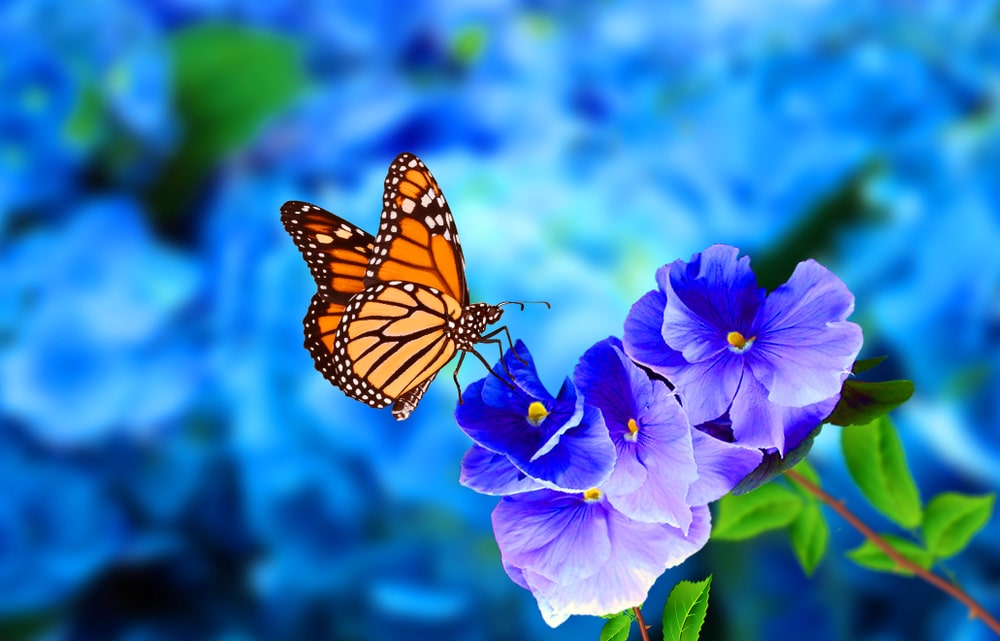 Provide Butterflies A Puddling Area
Provide a "puddling area" for congregating butterflies via a shallow pan filled with moist coarse sand. They will love having one in your yard!
Provide Food For The Butterflies
Butterflies also like nibbling on peelings, cores, or slices of fruit. It's not a bad to keep a compost bid in your backyard that they can access.
Know Which Butterflies Can Survive In Your Area
Try To focus on attracting native species of butterfly rather than purchasing and releasing store-bought exotic species. They are more likely to die off quickly in the unfamiliar environment.
Photo from Digital Photography Review
Know What Plants Are Best For Butterflies
For more specific information about what plants are best for certain species of butterflies and their caterpillar counterparts, click here.