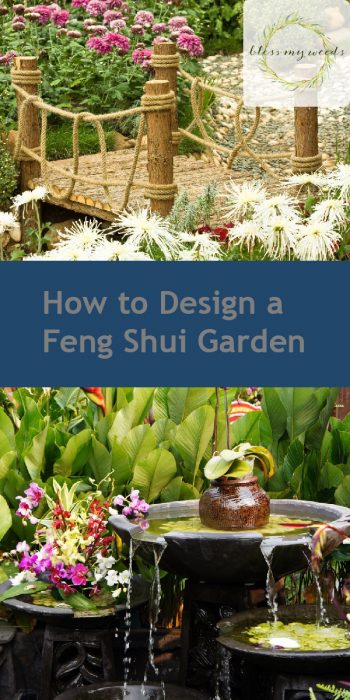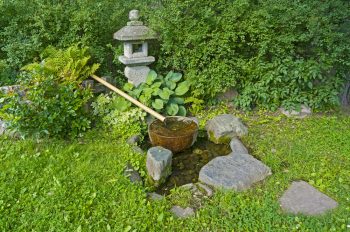 Feng Shui and gardens go hand-in-hand, or at least they should! Let's discuss Feng Shui for gardeners today. If you aren't well-versed in Feng Shui, you're going to learn something new. And if you have long admired the art, you're going to get some wonderful inspiration to help you design your own Feng Shui garden. Here we go!
What is Feng Shui?
The Chinese design philosophy of Feng Shui quite literally means "wind and water." According to traditional Chinese beliefs, wind and water are the source of all life energy. This life energy is known as "chi."  When chi is able to flow unimpeded through your surroundings, the Chinese believe that invites blessings and abundance into your life. Since we can use all the blessings and abundance we can get, why not apply the principles of Feng Shui to your home and your garden? It certainly can't hurt!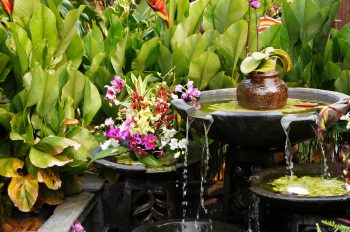 What are the main principles of Fung Shui?
The Bagua is the map for Feng Shui. In other words, it helps you to know where to place everything in your garden space. Placement is of the utmost importance because the wrong placement of things blocks the flow of chi and causes it to become trapped. The Bagua helps you to map out the five elements of Feng Shui to be sure they are all represented in your garden. The five elements are:
Earth
Metal
Water
Wood
Fire
All five of these must be present and balanced in a Feng Shui garden. Balance is important because too much of one element can destroy another element. For example, think of how water will put out the fire if it is not placed correctly or overpowers the flame.
The other main principle of Feng Shui you must keep in mind is that of yin and yang. Yin and yang are the passive and active energy that is present in the universe. These, too, must be balanced in any Feng Shui space. If there is too much passive energy, people are bored with the space. Too much active energy makes people feel stressed and frantic.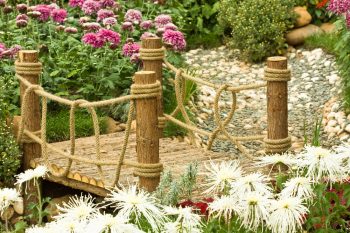 How to design a Feng Shui garden?
This is a brief overview, but here are the main things to consider in your own Feng Shui garden:
Number one, when designing your Feng Shui garden, allow for gently curving pathways where chi can flow quietly from one area to another. If chi moves too quickly, it doesn't improve the space or bring the blessings and abundance you want. Since straight pathways are not naturally present in nature, curving pathways are best.
According to a Bagua map, the northeastern area of a garden is connected to your personal growth, so the element you want in this area is Earth. It would be the perfect area to put a Zen garden with rock formations.
The eastern area of a garden connects to health and family. This is a good placement for the element of Water. A flowing outdoor fountain is a good object to place in the southeast area that connects to money and abundance. The western area of a garden is where the connection to children and creativity lives, so it's a great spot to put a play area.
You should definitely use wind chimes in a Feng Shui garden. The sound is healing and reminds you that chi is moving through your garden.
Most of all, take the time to study more on the elements of Feng Shui and how they relate to your personal life. Have fun with it!