Whether you're a serious gardener or just want to grow a few tomato or cucumber plants in a small backyard spot, knowing what grows well where you live is important. If you aren't sure what fruits and veggies will thrive in your climate, the USDA Hardiness Zone will tell you what you need to know. Here's how to find out what zone you're in and plan accordingly.
1. Your Zone Map
The USDA Hardiness Zone Map details 11 different planting zones. There is a lot of science behind this map, with each zone having a 10 degree F difference in average winter temperatures than the zone right next to it. Knowing that, you can see how understanding exactly which zone you live in could have an effect on your garden. Some zones are even split into A and B regions.
2. Finding Your Zone
These days, technology has enabled the USDA Hardiness Zone Map with GIS (geographic information system) capability. This will help determine your location to with half a mile, finding the zone right where you are. As an alternative, you can type in your zip code to find your zone. You can also click on a state to see a map of all the zones within that state.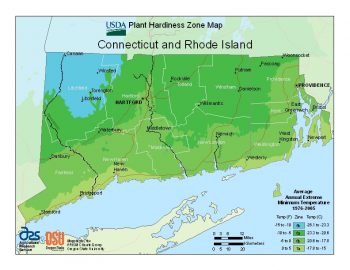 3. Finding the Best Plants for Your Zone
Once you know your zone precisely, the best way to find plants for your zone is to visit your local nursery. Check the tags for zone and care information before buying. If you want to do some research online, you can do that as well. Try a Google search for plants that grow well in your zone, or look at a plant-finding website, like this one.