There's nothing like fresh grape juice or eating sweet grapes straight from the vine. No matter what kind you choose to grow, you need to figure out how to be successful. This includes caring for the grapes and encouraging proper growth, plus figuring out how to give direction to that growing vine. Here are some tips for growing an amazing grape vine.
1. Get Ready to Plant
Before planting, you'll need to have a trellis, arbor, or even a fence you want them to climb. That support will need to be in place before you plant. Grapes prefer full sun, but some afternoon shade usually won't hurt. You'll also need deep soil that is well-drained and not to tightly packed.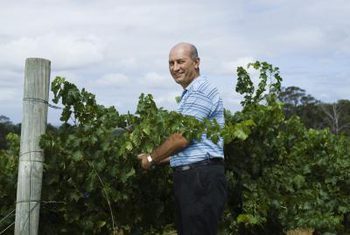 2. Plant
Once you've got all that established, plant grape vines in early spring, when they are dormant. While most varieties are self-fertile (so they don't need another vine nearby), you'll want to make sure of this before you decide on which type to grow.
Begin by soaking the vine's roots in water for a few hours, then plant vines 6-10 feet apart. Dig a 12×12-inch hole and fill it with 4 inches of good top soil. After trimming away any broken roots, plant firmly and cover with 6 inches of top soil. Stomp the area down well, then fill the last remaining inches with more top soil, but leave this layer loose.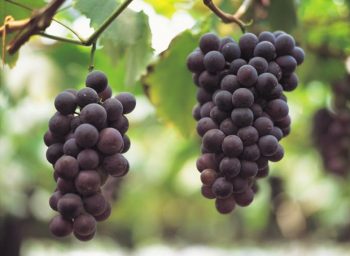 3. Growing & Care
Keep in mind that your grape vines should not be allowed to produce fruit for 2 years, because it's root system won't be able to support the weight. In year 1, skip fertilizer. Cut back all but 2 or 3 buds, then choose a couple of good canes (or main stems) and cut the rest back. Make sure the canes that remain are firmly supported by your trellis. In year 2, fertilize lightly. Cut back all the canes, leaving just a couple of buds on each. As flower clusters form, remove them.
Pruning is important for healthy grapes. Prune when vines are dormant, in early spring, before buds begin to swell. You can remove up to 90% of last season's growth, and you'll actually get better grapes in higher quantities this way. You should also use a good layer of mulch.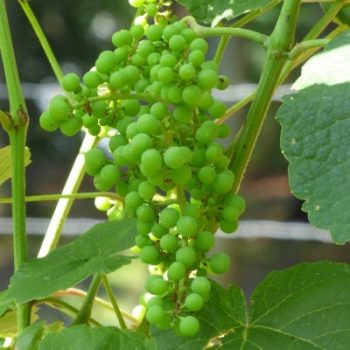 4. What to Watch For
Grapes are susceptible to black rot and powdery mildew. For these, an anti fungal treatment can be effective. Japanese beetles and aphids also love grapes, so an insecticide or insecticidal soap should be used.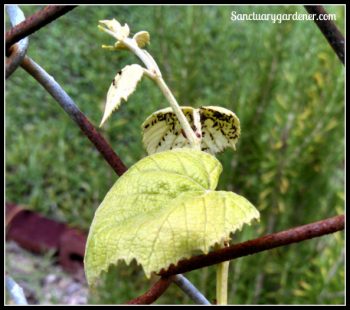 5. Harvest
If you find your grapes aren't growing well, trim some of the foliage to let in more light. Remember, too, that grapes won't keep ripening after they're picked, so make sure they taste right before cutting them off. Grapes are usually ripe when they're plump and rich in color. Follow this ripeness guide for more information.
You can store grapes in a cellar for up to 6 weeks, but keep them separate from other fruits and veggies, as they may absorb other odors. Keep them in crates or boxes lined with straw to lengthen freshness, and check them often.
And of course, the best thing to do with fresh grapes besides eating them? Making jams and jellies!