Who doesn't love the gorgeous clusters of flowers featured on a lilac bush? And the smell? Heavenly! If you've always wanted to grow lilacs but haven't been sure of your ability, you'll probably be surprised at how easy and low-maintenance they really are. Here are some of the how-to's of growing your own stunning lilacs.
1. Choose a Location
Lilacs prefer soil that is fertile with humus, well drained, and neutral to alkaline. If you aren't sure about your soil quality, add compost to improve it. Keep in mind that your lilac bush may grow from 5 to 15 feet tall — so be sure you have the space! You'll also need a full-sun location if you want the best blooms. You can plant in spring or fall, but fall is usually best.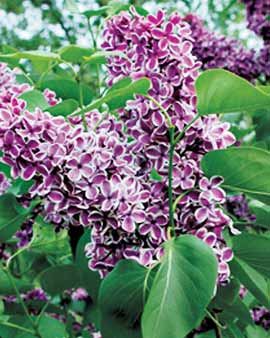 2. Planting
Most lilacs from nurseries are grown in containers, and there are simple to transplant. Spread the roots out a little and settle the plant into the hole, removing any burial or covering. Your hole must be as deep, and 2 to 3 times wider than the lilac bush was grown in the nursery. Work some good topsoil in around the roots and water well, then fill in the rest of the hole with topsoil. If you're planting more than one bush, space them 5 to 15 feet apart.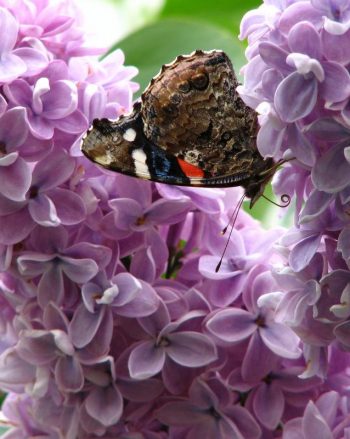 3. Ongoing Maintenance
Every spring, apply some compost and mulch to the area to retain moisture and prevent weeds. If your rainfall is less than 1 inch per week during the summer months, you'll need to give your lilacs the sprinkler treatment. A little fertilizer in late winter is fine, but your soil is good, you are better off without it. Right after blooming fades, trim the bush following reputable instructions.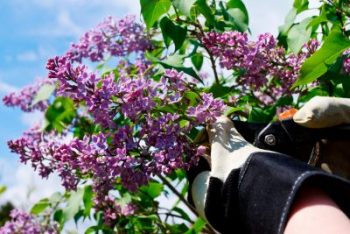 4. Pests and Disease
Lilacs are prone to attack from snails and slugs, so controlling their population is important. They are also susceptible to some diseases, such as powdery mildew, blight, and witches' broom. Generally speaking, fungicides, wise pruning, and avoiding overwatering are key to keeping your lilacs healthy.