Growing your own vegetables is incredibly satisfying — physically and emotionally! There's nothing like growing your own food and enjoying a more sustainable way to eat. If you love broccoli, you might want to try growing it yourself. It can be grown right in the ground or in raised beds or containers, as long as it gets good sunlight. Let's take a look at how to grow your own broccoli at home.
1. Choose the Right Time
You can plant broccoli in the spring or in the fall. However, it usually does best — and tastes best — when grown in cooler weather. So depending on your climate, you will want to choose spring or fall. When you grow it in temperatures in the upper 70s or higher, it can turn bitter. However, a well established broccoli plant can take a little frost and temperatures as low as the mid 20s. In fact, cooler weather increases the sugar content, enhancing the flavor. Whenever you plant, remember that broccoli can take up to 90 days before it's ready to harvest.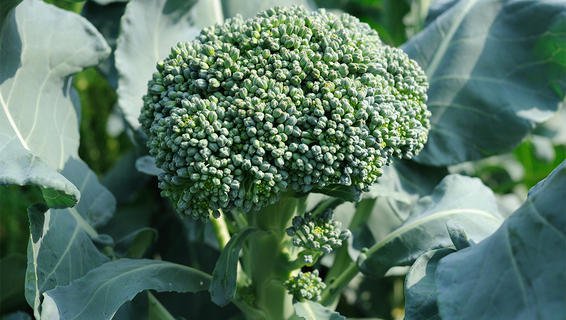 2. Give it the Right Sunlight
Broccoli needs 6-8 hours of sunlight, but you want to protect it from extreme heat. If you're in a warm climate, choose a planting spot that gets some shade in the afternoon. You can also use thick mulch to help protect it from temperature extremes.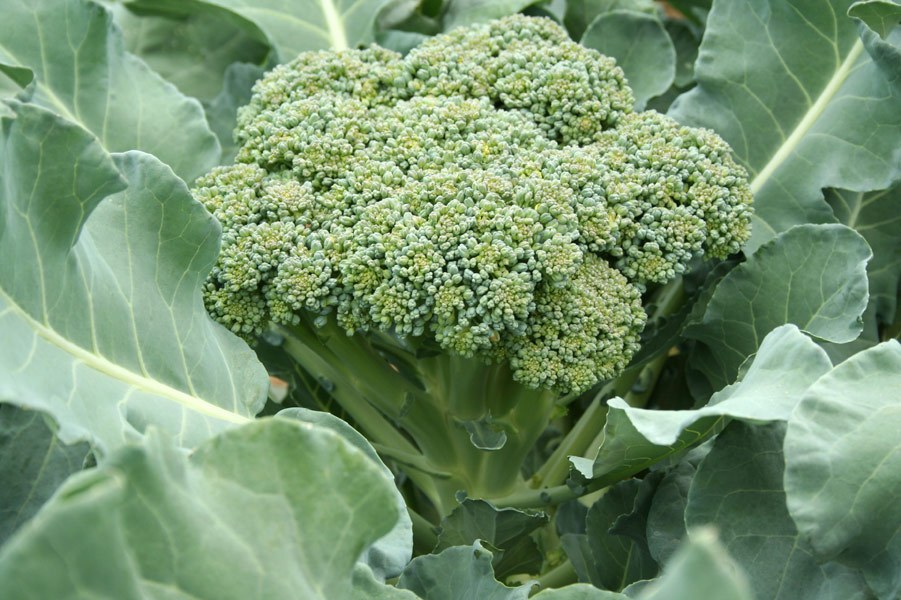 3. Seed is Usually Best
You can plant broccoli directly as a plant, but seeds are usually a better choice. Why? Because it can tend to start slowly, and you can get seeds planted earlier if you keep them indoors. You can also control the temperature and environment better, so your broccoli plants are ready to move outside at just the right time. Start your seeds no fewer than 8 weeks before you want to plant them. If you decide to use plants, look for specimens that are at least 6″ tall with strong sets of leaves. Purchase your seeds here!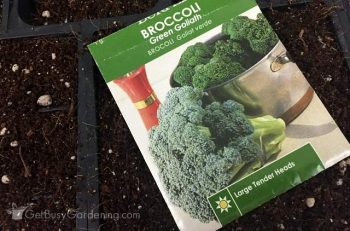 4. Germination
The best germination temperature for broccoli is between 60 and 70 degrees F. It will usually sprout within about a week, but may take up to 3 weeks. Make sure your seed starts get plenty of light.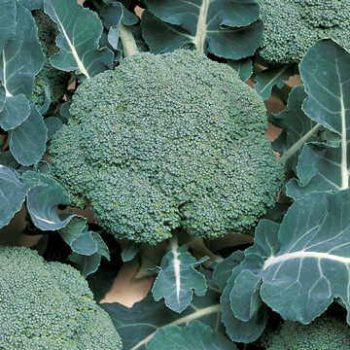 5. Planting
About a week before planting, "harden" your little broccoli babies by setting them out in the sunshine. Leave them for about an hour at first, and increase that time a little every day for about a week. This will help them make the transition to outdoors. When the time is right, prepare your garden with fresh compost. Dig a hole for your plants so you can bury the stem by about 2″. Make sure soil is loose, not packed down. Space your broccoli plants about 12″ apart, and rows separated by 2-3 feet of space.