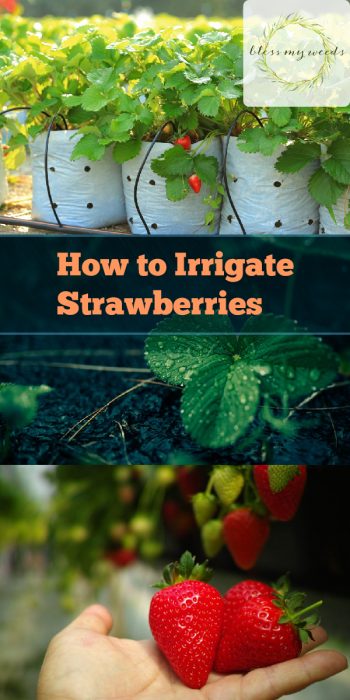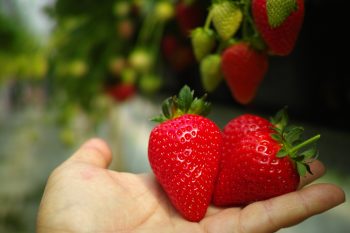 To grow the largest, best-tasting fruits, you need to know how to irrigate strawberries. Strawberries are a favorite of many gardeners, and for good reason. Homegrown strawberries yield delicious fruits, perfect for eating and making jam, if cared for right.
Most strawberries are perennials, meaning they come back from year to year without having to plant new seedlings. For more on care of strawberries, see our post on avoiding the most common strawberry-growing mistakes.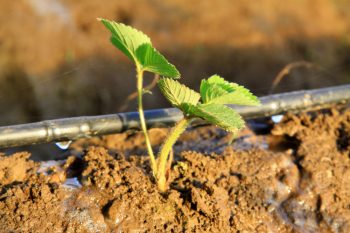 One of the trickiest things about growing strawberries is their watering needs. Strawberries need lots of water, but not so much water that the soil stays soggy. The thing that makes it tricky is that when you irrigate strawberries, water should not soak the leaves or the fruit. Wet leaves and fruit have a tendency to rot, so watering only around the base of the stems is the best way to irrigate strawberries.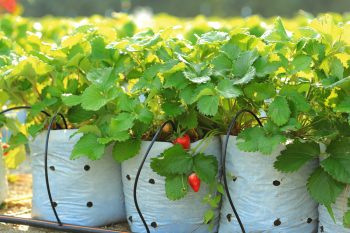 One of the ways to irrigate strawberries is with drip lines. A drip line is a water-saving irrigation system. Through a set of tubes and pipe valves, drip lines put water directly at the roots of the strawberry plants. Drip lines were originally designed for use in greenhouses and nurseries. They are very efficient because they deposit the water right at the roots, without soaking the rest of the plant's tender leaves and berries.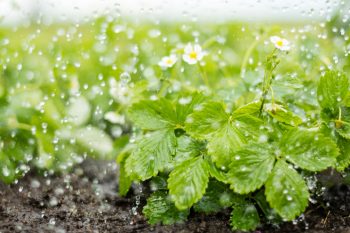 If you have a large strawberry patch, drip line watering is probably the easiest way to irrigate strawberries. However, if you have a small patch or a collection of potted strawberry plants, you can use direct-point irrigation. This essentially involves using a garden hose set on low. Hold or lay the hose on the soil at the base of each plant so that water doesn't soak the plants.
Drip tape is another option to irrigate strawberries. Drip tape is a thin tube with tiny holes spaced along its length where water flows directly to the base of your plants. It connects to your garden hose and is best used to irrigate straight rows of strawberry plants.
No matter which of these methods you choose to irrigate strawberries, you will achieve effective watering that leads to sweet, juicy fruits to enjoy spring and summer!