If you want gorgeous new perennial flowers in the spring, you'll want to consider planting those bulbs in the fall. Fall's cooler weather and winter's moisture will help those bulbs give you maximum growth when the days start getting longer again. For a bloom-filled spring, here is a little guidance for planing bulbs.
1. Choose Quality Bulbs
Great flowers begin with high quality bulbs. Choose bulbs that are firm and plump, without wrinkles or soft spots. Look for bulbs that are larger, too, as this usually brings more flowers.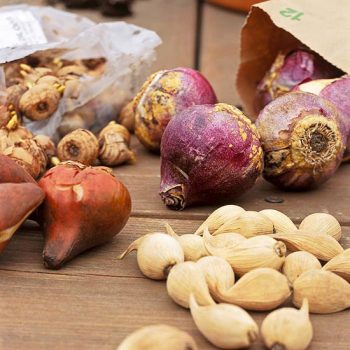 2. Know When to Plant
Bulbs that bloom in earlier spring, such as daffodils and tulips, should go in the ground earlier. September and October are the best time for thee. Summer bloomers like gladiolus can actually wait until spring, after the last frost. Check package directions for timing as well as sunlight recommendations.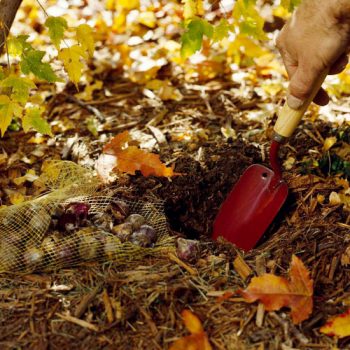 3. Check the Depth
Not all bulbs can be planted at the same depth. How deep they need to be depends on bloom time and variety. Here's a general depth guide that might be helpful, but you should always check the directions on the package. Generally, you should also plant your bulbs pointy side up.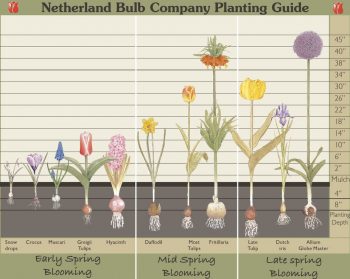 4. Give Them Nutrients
Your soil will need to be able to feed your newly-planted bulbs over the winter as well as during bloom time. Check your soil type, run some simple tests, and make sure they have the help they need for healthy growth.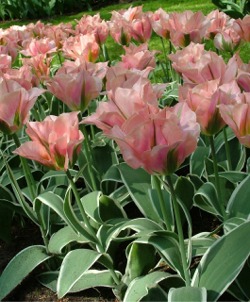 5. Water After Planting
Just because they won't bloom until spring doesn't mean your bulbs don't need a good soak after you plant them. A good watering after planting your bulbs will help them get established, and banish air pockets from the surrounding soil that could dry them out.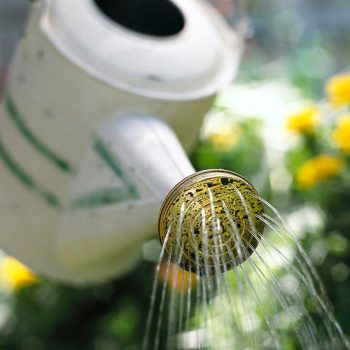 6. Protect From Critters
Did you know that rodents like squirrels, rats, and rabbits might dig up your bulbs and eat them? If you've ever been sure you planted a bulb and it never came up, this could actually be the reason. Believe it or not, planing your bulbs under a single layer of chicken wire can help keep the nibblers out. After you see your starts coming up, you can remove the wire. If you're not ready for that commitment, a thick layer of mulch might help deter the rodents.