If your home lacks large windows, skylights, or even a patio door, you might think you don't have enough sunlight to grow robust houseplants. But guess what? There are many varieties of plants that do great indoors, with low levels of sunlight. Here are several options you might want to look for the next time you're in the home and garden store.
1. ZZ Plant
When it comes to low-light houseplants, ZZ is the top (see what I did there?) Those hardy plant will do just fine in dim corners, and will even handle neglect. Even if you only have fluorescent light in an office, that'll be enough for the Zamioculcas zamiifolia. Water it when the top inch of soil is dry.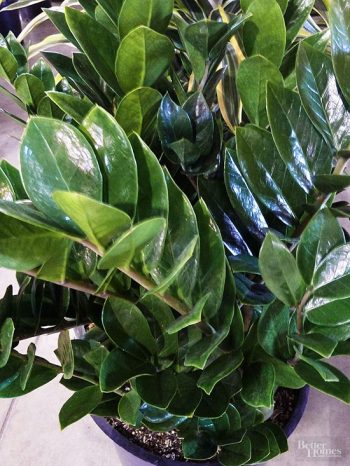 2. Boston Fern
Boston fern, or Nephrolepis exaltata is a lovely plant with bright green fronds that look fantastic in baskets, urns, or large pots. They love indoor shade, as well as outdoor locations that are far from warm or cold drafts. Mist them often in the winter to minimize leaf loss, and give them a drink when the top soil feels dry.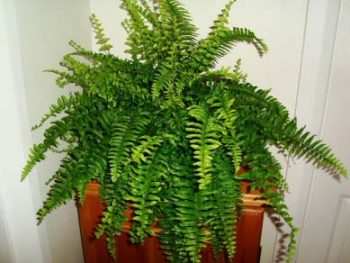 3. Gloxinia
If you're looking for color, Gloxinia is great choice for indoor growing. If you've got a spot that's bright but only gets indirect sun, it's ideal for this plant. Its color is explained by the fact that it's a close relative to the African violet. When watering, use warm water and don't get it on the leaves. It also needs a monthly liquid fertilizer meant for houseplants.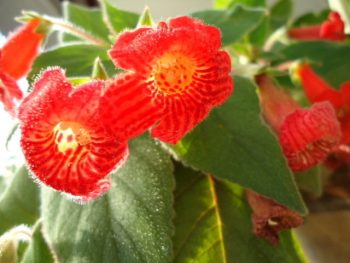 4. Corn Plant
This striking plant gets its nickname from — you guess it — corn leaves. If you're looking for a large houseplant, corn plant grows 3-6 feet tall. It also thrives in lower light conditions, and only needs water when soil is dry to the touch.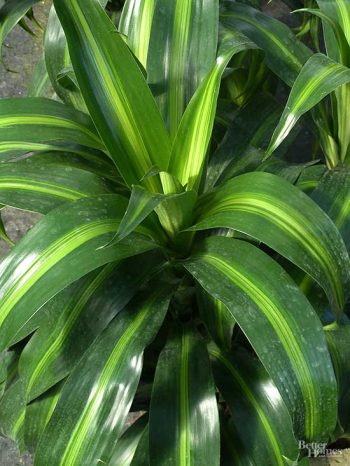 5. Peace Lily
This elegant houseplant has shiny green leaves and graceful white flowers. Even when not in bloom, peace lily makes a lovely plant. It will grow 18-36 inches in height and is pretty easy to care for, as long as you water it regularly to prevent wilting.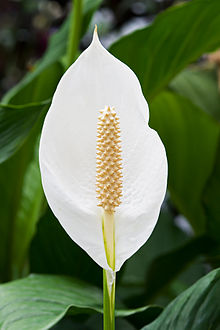 6. Moth Orchid
These delicate flowers add a lot to any room, and they don't need a lot of sun. Moth orchids come in lots of colors, in both regular (18-24 inches) and dwarf (under 12 inches) varieties. They are usually planted in bark or moss, and will only require water when it feels dry. Be careful, because overwatering can be the end of it.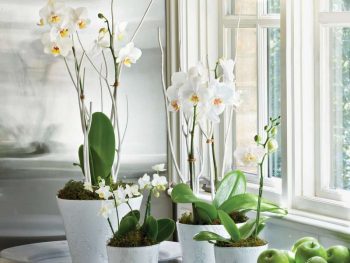 7. Spider Plant
One of the more common houseplants, spider plants or Chlorophytum comosum look great on a tabletop. The nickname comes from the runners that tend to shoot off with little baby plants on the ends. Mist your spider plant frequently in winter to keep the tips from drying out.