Pergolas are a great addition to your backyard to make it look more sophisticated and also provide a great spot to rest, relax, or host outdoor parties. Here are some great options to choose from so that you can make your backyard unique and take it to the next level!

 Stone
Make fancy stone enclosures around the pergola legs to match any countertops or kitchen décor outside. If you plan ahead enough, then you'll be able to use the stone around the support beams as your counter space as well! Now that's smart and thrifty!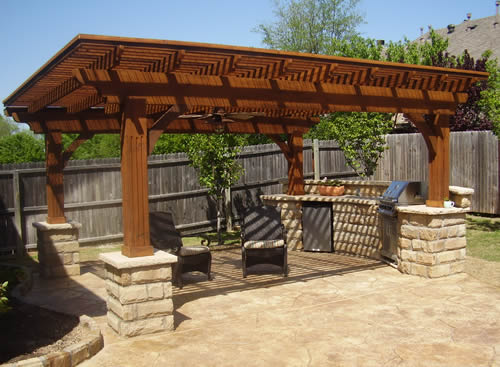 Bar
If you don't have much space or only want a small pergola, build one around a bar to get it the size you want without looking strange. A pergola over a bar can make your outdoor activities even more fun.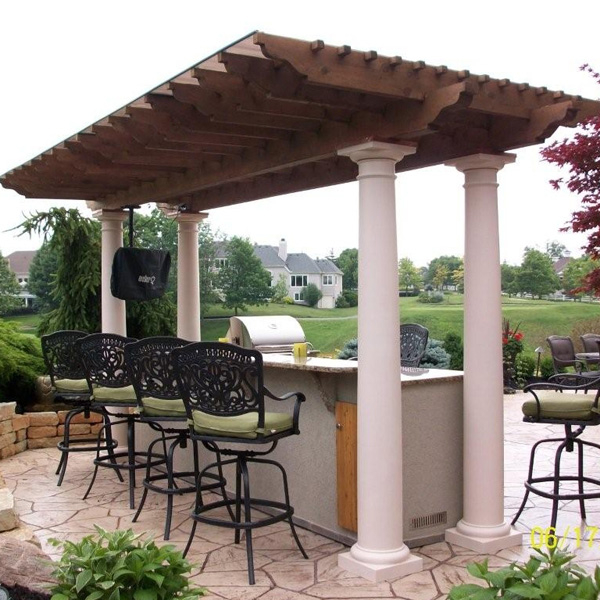 Beams
Here's is the simple and classic pergola design that can still do wonders for you yard. This is the original pergola style but can be spruced up with plants, flowers, and patio furniture.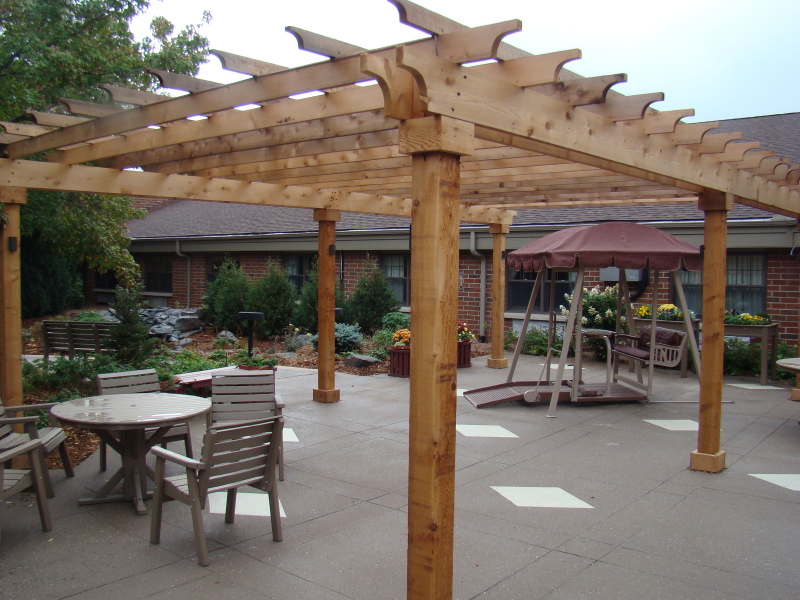 Attached
If you have a backyard and a large, accessible roof, be smart and use the roof as support for part of the pergola! Not only does it give you shade right where you want it, but you only need to take one step out the backdoor and you're ready to relax!
Walkway
Here's an idea that involves more than just a pergola, but if you want to go all out or if your yard already has a water feature then this is a great idea! Build a walkway to a patio and pergola over the water feature and watch it whisk you and your guests away to an enchanting night!
Pillars
If you're a fan of Greek and Roman architecture, then here's your design! Use tall pillars to support the pergola in order to give you shade and a great addition to your backyard!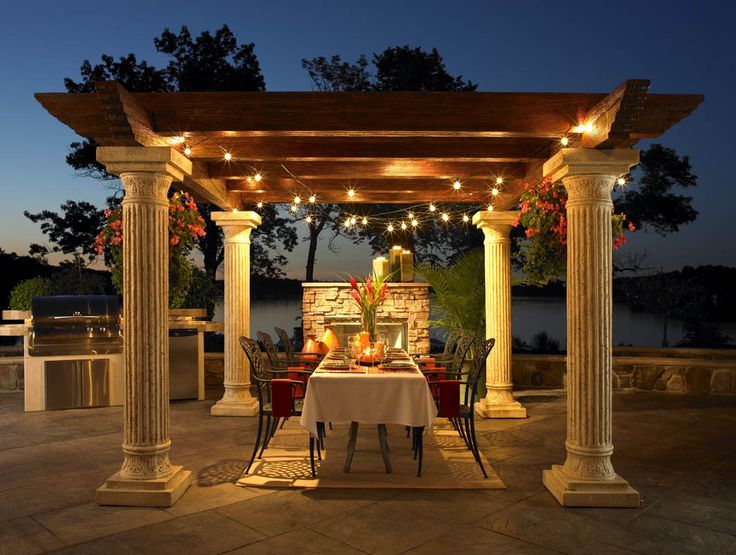 Modern
Although pergolas often provide a more natural and olden-timey feel to your backyard, why not mix it up and go for a pergola that fits a more modern style? The furniture obviously adds a large effective, but dark, thin pieces of wood with a covered top can make it a more modern environment.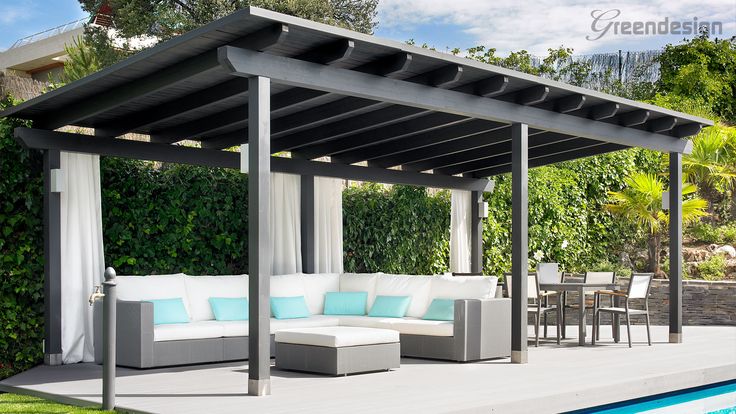 Half
Sometimes we don't need to go big; we just need to go nice and simple. Don't worry about building a large pergola if you only need a smaller one. Use the house as one-half of the support and then just build a mini pergola to cover the part of your yard or patio that you want.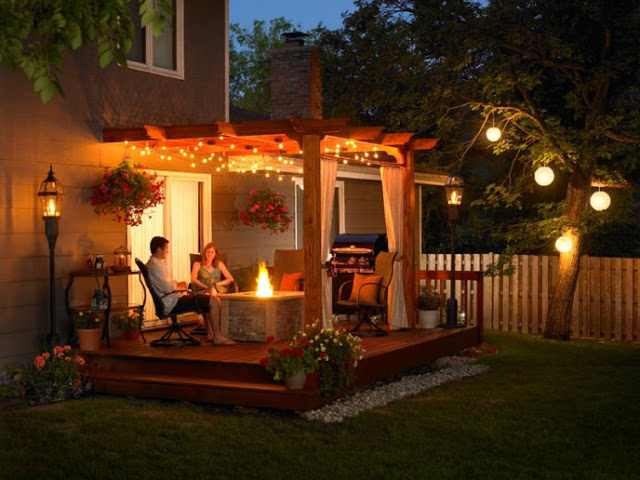 Trellis Wall
If privacy is an issue, then build a pergola and a trellis wall. Then you can grow plants or hang things from the trellis to make the perfect getaway from the world! Build a trellis wall on as many sides as you want to get the most desired look.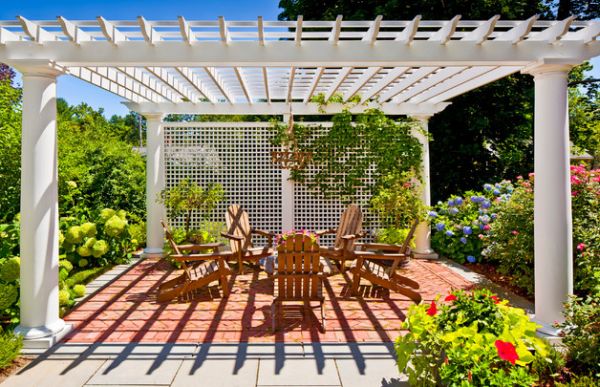 Wavy
This is a nice and elegant style that wanders from the traditional pergola look. The wavy beams add a comforting touch to your yard that is sure to please whomever you decide to entertain!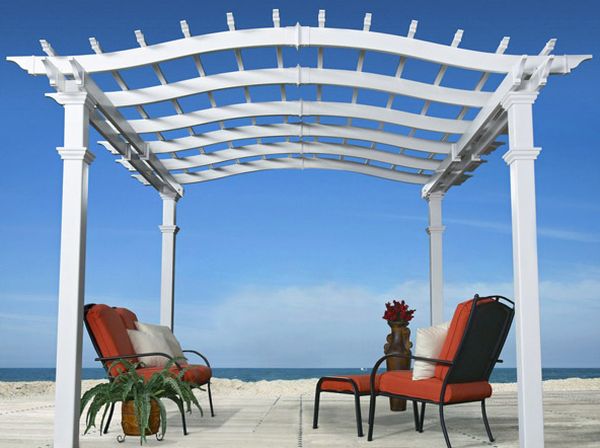 Curved
Also a little different from a normal pergola, this is a great design to create a nice romantic place for you and your spouse to relax at night. Put flowers and lights around the pergola to make it even better for whoever decides to use it!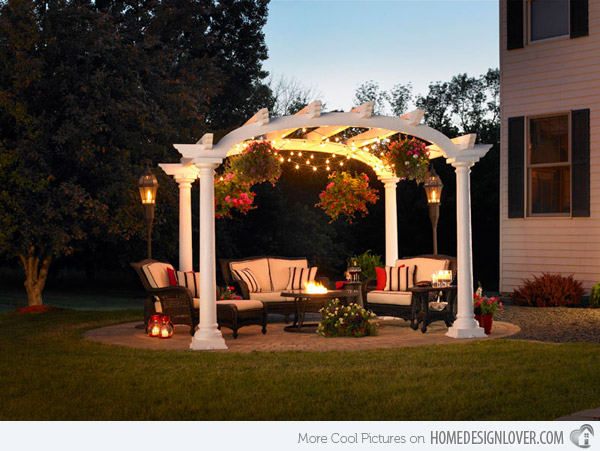 Curtains
This is a great design if you want to bounce between an open and private pergola area at the drop of a hat. Add curtains to the pergola legs so that you can draw them back whenever the moment calls!