While it's great to have colorful flowers or tasty fruits and veggies growing in the garden, sometimes we like to plant them somewhere else. Don't just settle for boring, ordinary planters; have some fun and give your plants an awesome home with these planter project ideas. Here are just a few planters you can make to decorate your backyard with both plants and planters!

Planter with Wheels
If space is an issue for you, then try making a planter with wheels. This allows you to move it out of the way whenever you have guests or visitors over. It also gives you easy access on all sides! Paint the box a fun color that complements whatever plant is inside it.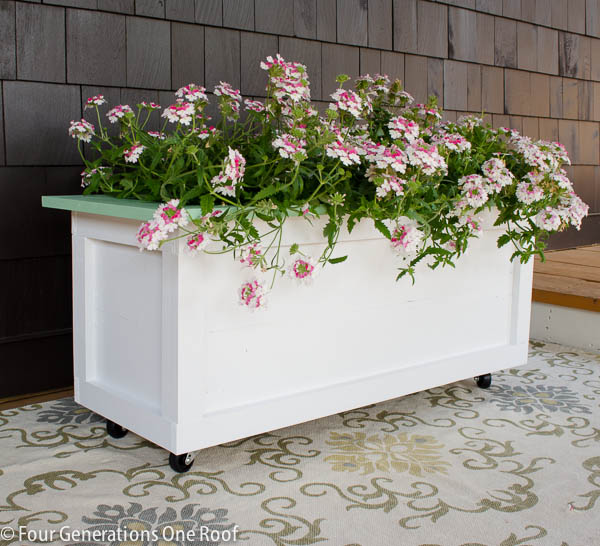 Salad Box
This is a simple idea if you only want to grow a few small things, or if you don't have much space. Build a salad box, but don't feel obligated to grow just salad in it! You can grow any kind of flower or small fruit or vegetable that works best.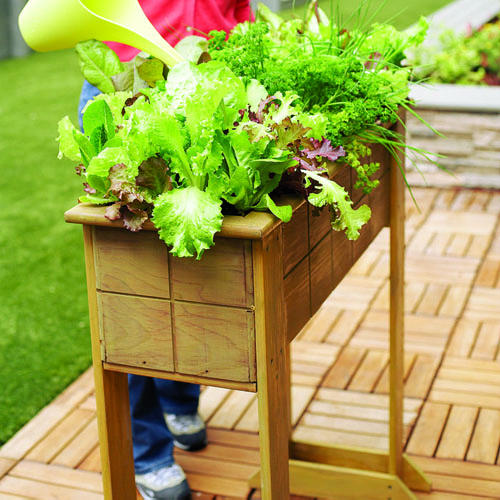 Pedestal
These planters are great on front porches or next to the door. Their tall, powerful stance makes your home shine with respect and order. You can choose to paint the pedestals bright colors to make your home seem fun, or more serious tones to set a classy mood.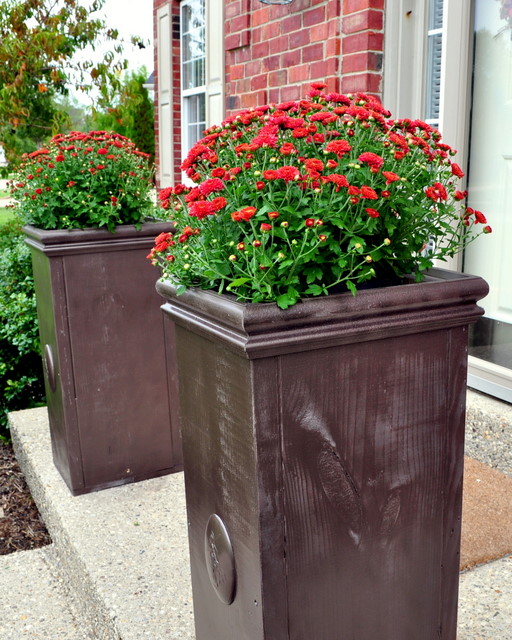 Vertical
Don't just grow out; grow up! There are hundreds of vertical planter designs you can make, so choose which one works best with your yard. This one is made from old wine boxes stacked on top of each other and nailed together.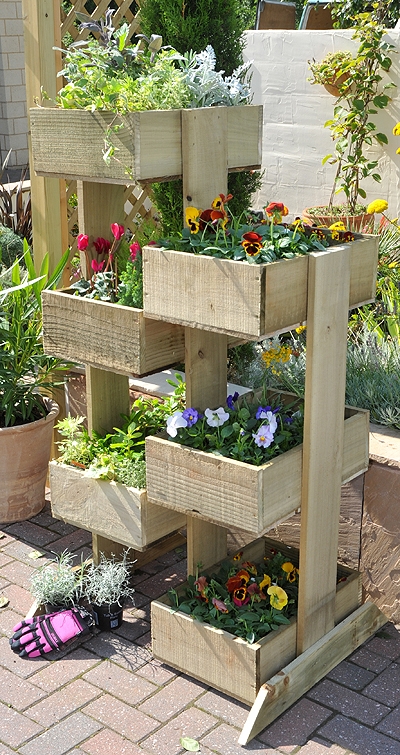 Square Box
You can always go for the simple yet classy look of a square planter box. Make it a size that best fits your needs, and place it in the best location. You can also decorate the sides with stars, stripes, or any other design that you would like.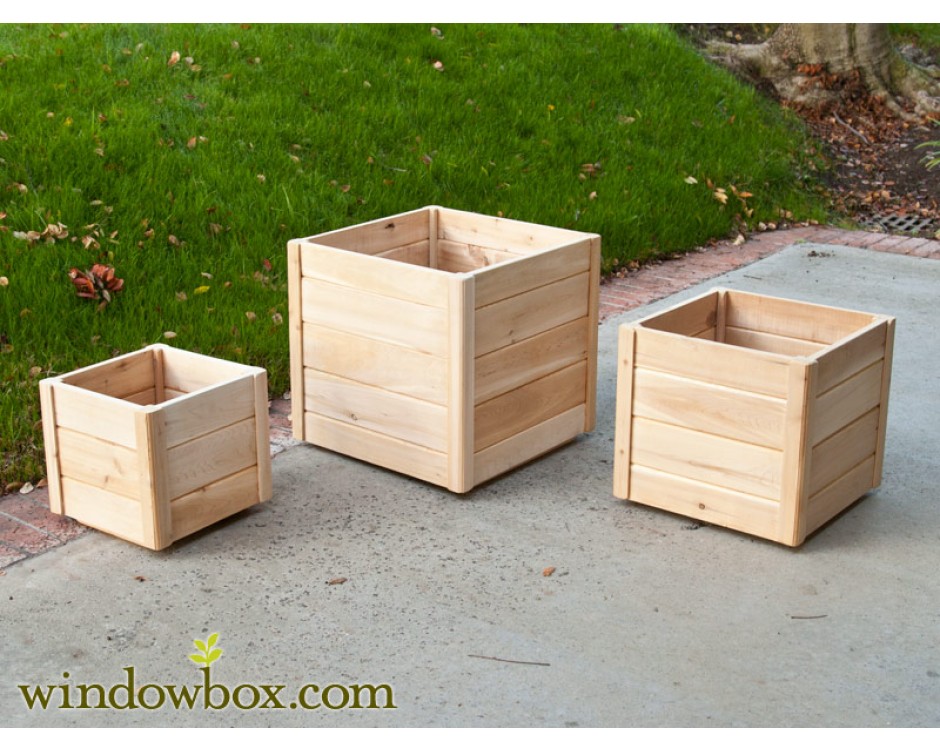 Rectangular Box
While maybe a little less common than square boxes, rectangular flower boxes add just as much emphasis and beauty to your yard and garden. They go great with bigger plants because the shape makes it a little more majestic.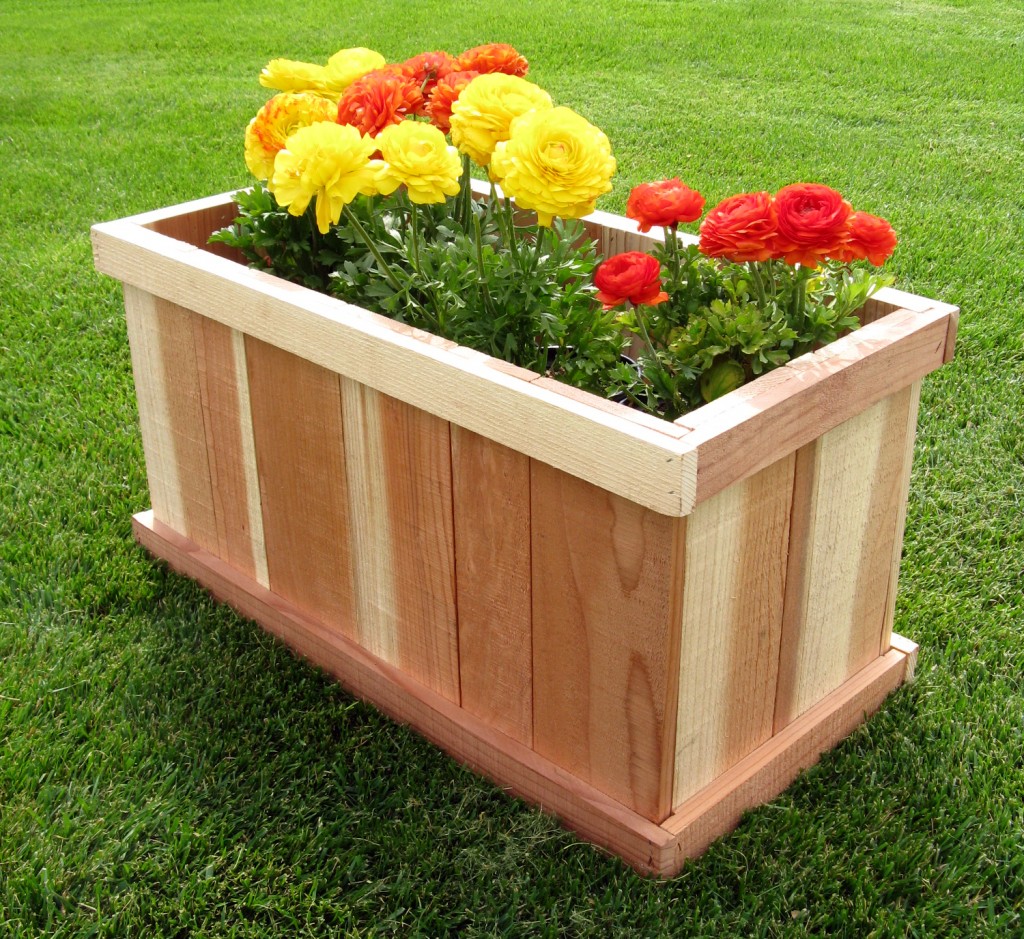 Tiered
This is a great way to use just as much space as a regular planter but get much more use out of it. However, when you make your tiered planter, make sure you can reach all the different levels, or else gardening and harvesting can become difficult.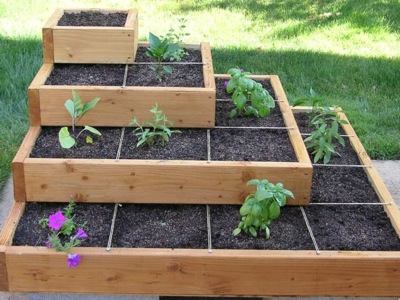 Patio Pavers
This may seem hard to make, but they're actually pretty straightforward. Make sure you choose a color that goes well with the plant and a plant that fits well into the size you make the patio paver.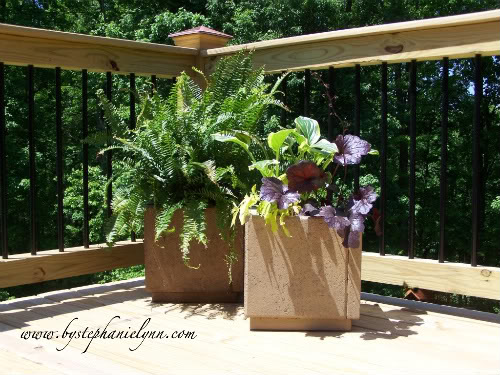 Cans
If you have a big roof or pergola over your patio, then consider making hanging planters. They are small and easy to make, which means you can make lots of them with little time and money. Plant different flowers, fruits, and vegetables in each one to get a fun array of colors and smells!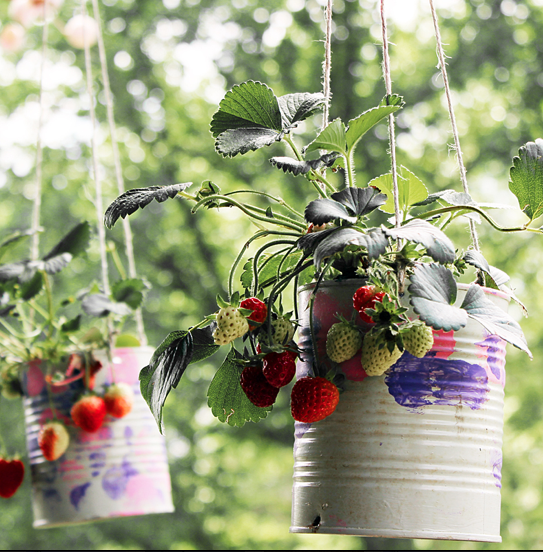 Old Trough
Don't try to hunt down old, rustic looking planters; just make your own! With a combination of cement, peat moss, and a few other things, you can get your own old trough planter in no time.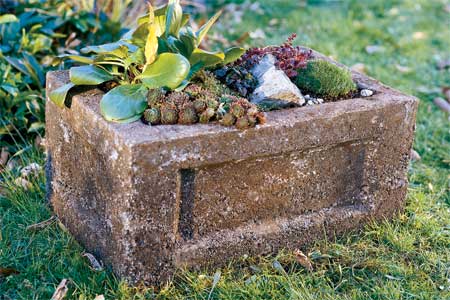 Bench
Double your return, and put your efforts toward a planter and a bench. The process is actually pretty simple: just make (or buy) two planters, and then connect them with strong, solid pieces of wood. Leave space under the bench for storage or support it with more beams.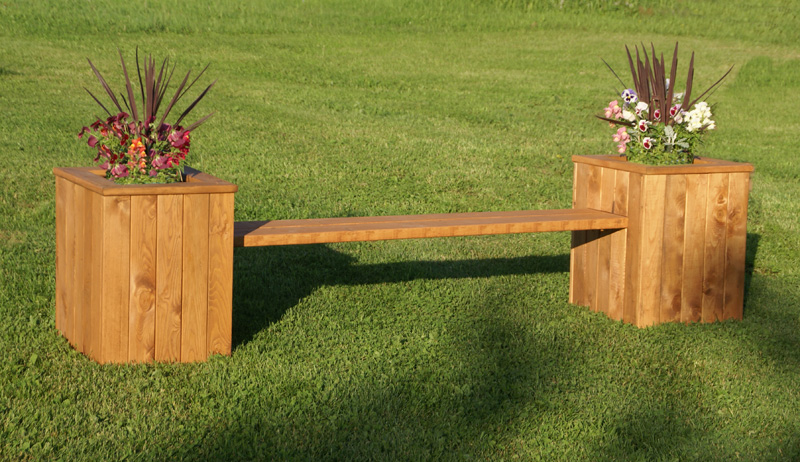 Cinderblocks
This idea not only gives you a place to plant your flowers, but it also acts as a decorative piece of art. Arrange the cinderblocks in whatever way you want, and then simply attach them together with glue or screws. Paint the blocks if you want the planter to stand out even more!