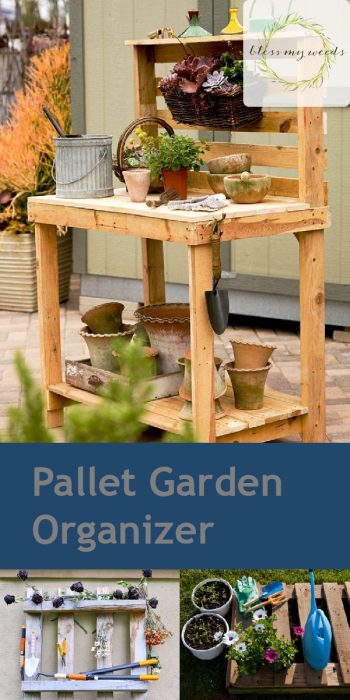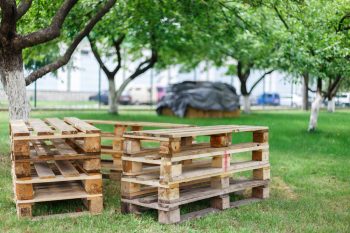 Don't toss those old pallets! And if you don't have any, get ready to find some for your garden. Pallets make wonderful garden organizers of all kinds. There is really no reason to buy an expensive garden bench or tool organizer. Just use pallets! Check out these pallet garden organizer ideas.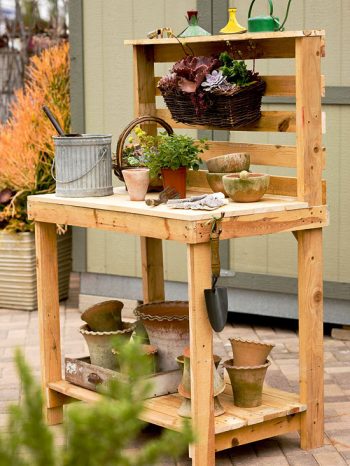 The great thing about pallets is that they can be taken apart and reconfigured in any number of ways. One way is this rustic garden organizer perfect for dressing up your patio. Not only can it dress up your patio, but it's also functional! Use a pallet to put together a perfect spot to repot your garden pots and houseplants, start your spring seedlings, and dry your heirloom vegetable seeds for next year's garden.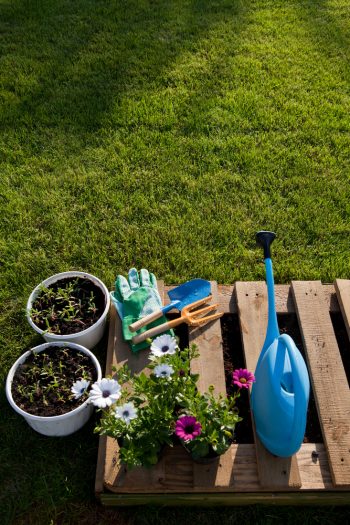 You don't even have to go to any trouble to reconfigure a pallet if you don't want to. Simply carry a pallet out to your work area, and use it to hold your tools and keep them up off the grass. One thing is for sure, they'll be much easier to keep track of! If you've ever mistakenly stepped on the wrong end of a shovel or rake that was hiding in the grass, you know this is a great idea.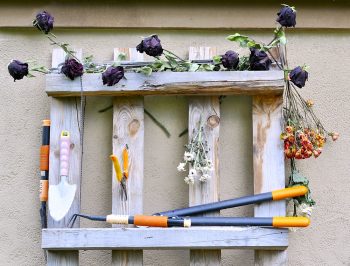 A pallet becomes a rustic garden organizer for your tools as easy as 1-2-3. Remove a few boards for more spacing, and mount it to the wall in your garden shed, garage, or to a garden wall. This pallet garden tool organizer is adorned with dried flowers just for fun. Why not?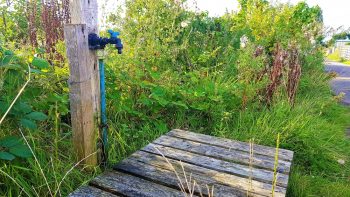 Are you lucky enough to have an outdoor shower or spigot where you can clean up after the work is done? A pallet is the perfect platform to keep you up out of the mud that forms from all the water. The water drains off the pallet, and you stay out of the dirt. If you're inclined, coat your pallet with polyurethane before using to make it last longer from season to season. If not, just find a new pallet each year!
Enjoy all the many ways pallets can help you be more organized in the garden.