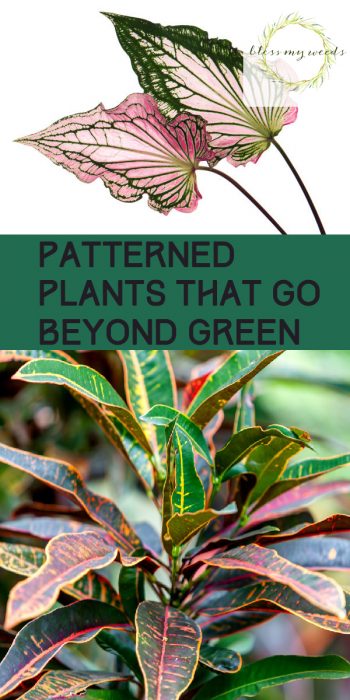 Today's post is devoted to patterned plants that go way beyond just being green. These plants are fun, interesting, and pretty easy to grow. So why just limit yourself to only average green house plants? Check out these patterned plant options that are too good to miss!!

Succulents have to be included in this post, because their cuteness factor puts them way above your average plant. And as you can see, they aren't just green! Check out this collection of five unique succulent plants, available at Amazon.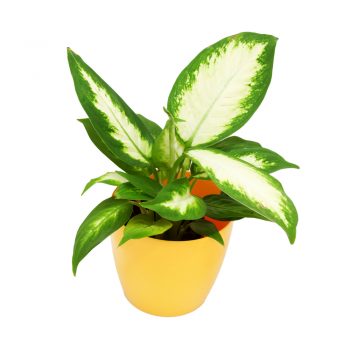 Diffenbachia Camilla is a houseplant that is very easy to grow, and adds a lovely tropical feel to any room you place it in. Diffenbachia is known for its interesting cream and green foliage. It rarely flowers, but that's okay! Note that the sap of this plant can cause numbness to the face or mouth if it touches them, so keep it away from small children and pets just in case.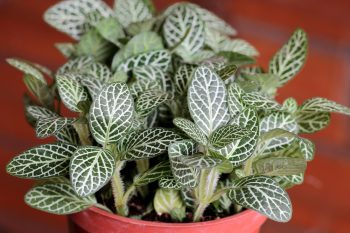 Fittonia Albivenis is also known as Nerve Plant. It has beautiful contrasting white or pink veins, which stand out quite dramatically against the green leaves. Nerve Plant is also a tropical houseplant, easy to grow and small in size. Its small size makes it especially great for a small apartment or office. It loves low light and humidity, so it will really thrive inside a terrarium!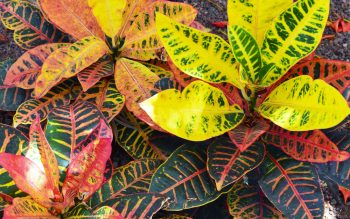 Croton are perhaps one of the most eye-catching indoor plants you can own. They are known for their colorful foliage. The foliage of the Croton plant ranges from bright yellow, to red, orange, and even black. Place it in a colorful pot for more impact! Croton loves a bright, sunny spot and water only when it gets dry.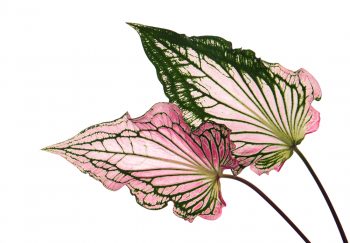 The Caladium is a really beautiful plant, with leaves that are unique from plant to plant. In fact, it is said to be similar to a snowflake, in that no two are the same! Most varieties are between 18 and 24 inches tall, so it is a larger plant that requires more space. Caladium can also be planted outdoors, but in a shady, protected spot. Its leaves are fragile and wind can damage them.
Enjoy one of all of these patterned plants that will bring some serious beauty to your indoor surroundings.