Everyone loves a fun, outdoor get-together, except when it's being ruined by loud or nosy neighbors! Give you and your guests some much-needed isolation from pesky neighbors with these beautiful and fun outdoor privacy ideas.

Outdoor Curtains
You can make this as simple or as sophisticated as you'd like! Just take old old sheets, put them up around the patio, and let them hang loose whenever you want a little privacy for your backyard. Use whatever color sheets match the rest of your patio furniture!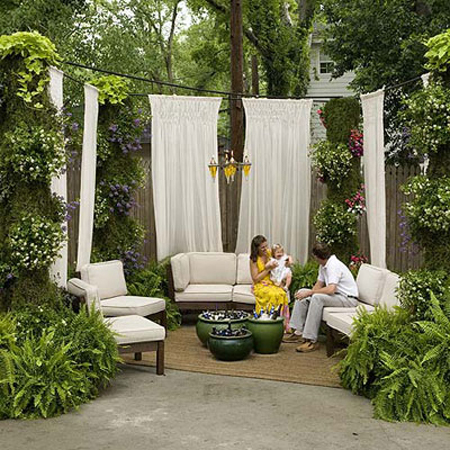 Trellis
The good thing about this idea is that you can make or buy as many trellis panels as your backyard requires. They can also be whatever size works best for you. Add an extra layer of privacy with planters and bushes on either side of the trellis to obscure the view and noise even more.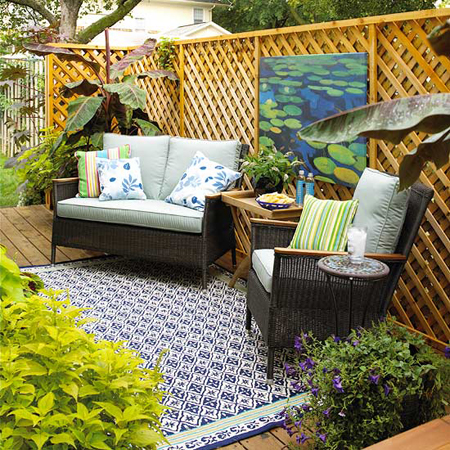 Wood Panels
Although this is similar to the trellis idea, wood panels make it easy to place things in the sections to both decorate and add more privacy. This idea can be combined with other privacy ideas (such as curtains) to get the best of both worlds.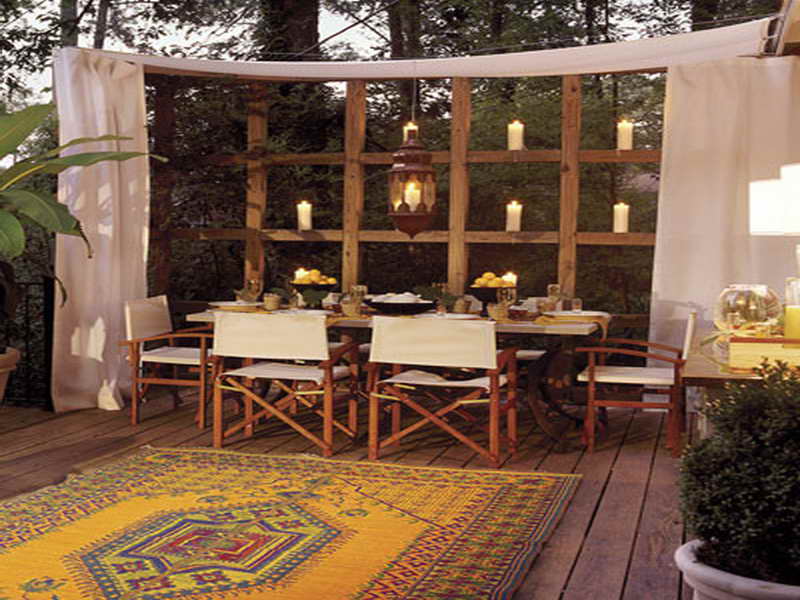 Hanging Garden
What a creative idea! Add some color to your privacy wall with a fun arrangement of plants and flowers! This idea can work overtime if you plant flowers that bask your outdoor area in a fun or relaxing aroma.
Shutters
Who says shutters can only go on windows? If you've got a space where you need some privacy, then just throw up some shutters and you're good to go! Choose shutters or paint them whatever color will tie the rest of your yard together.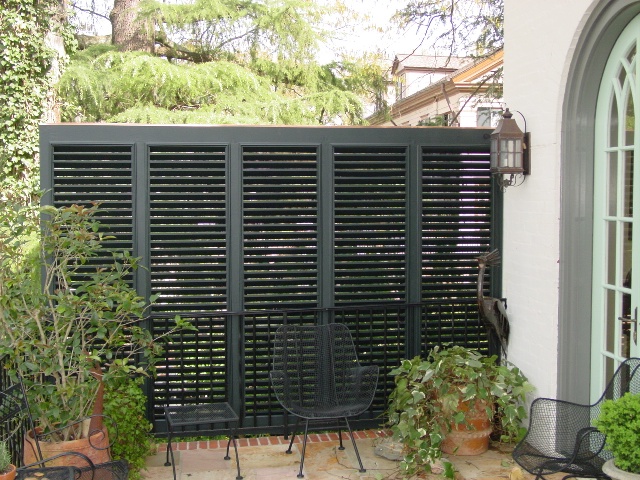 Screen
This is the classic privacy idea for your backyard, but that doesn't mean you can't have fun and be creative with the design! Puts colorful pieces of wood, reflective sheets of metal, or whatever other material you want to make the screen classy and catchy!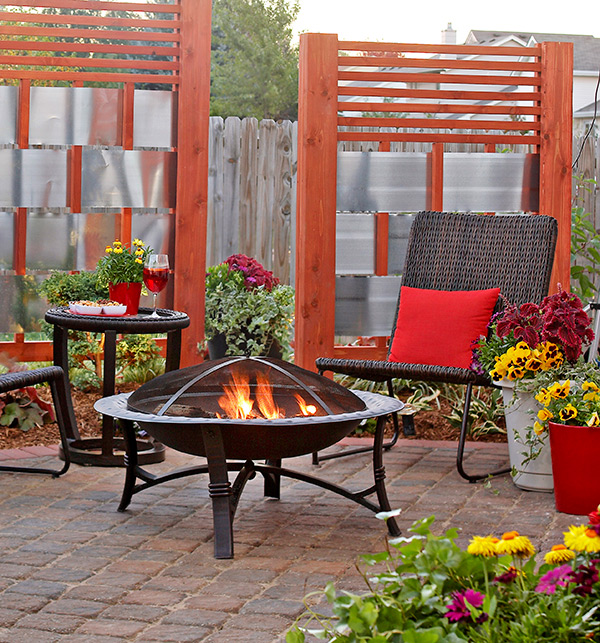 Roman Shades
These are a great way to divide your backyard from pesky neighbors because they still let in light without giving an open view of your party. It's also good because you can roll the shades up when you're not using them to open up your yard even more.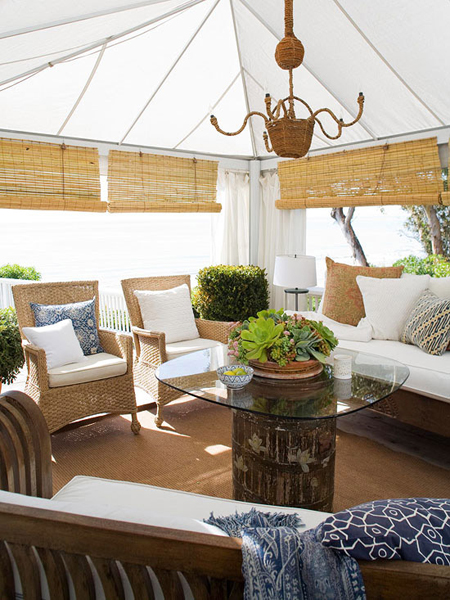 Doors
This idea requires quite an excess of doors (which some people actually have), so start collecting and make a privacy wall made out of doors! Use all different colors and sizes to make your backyard pop and shine with style!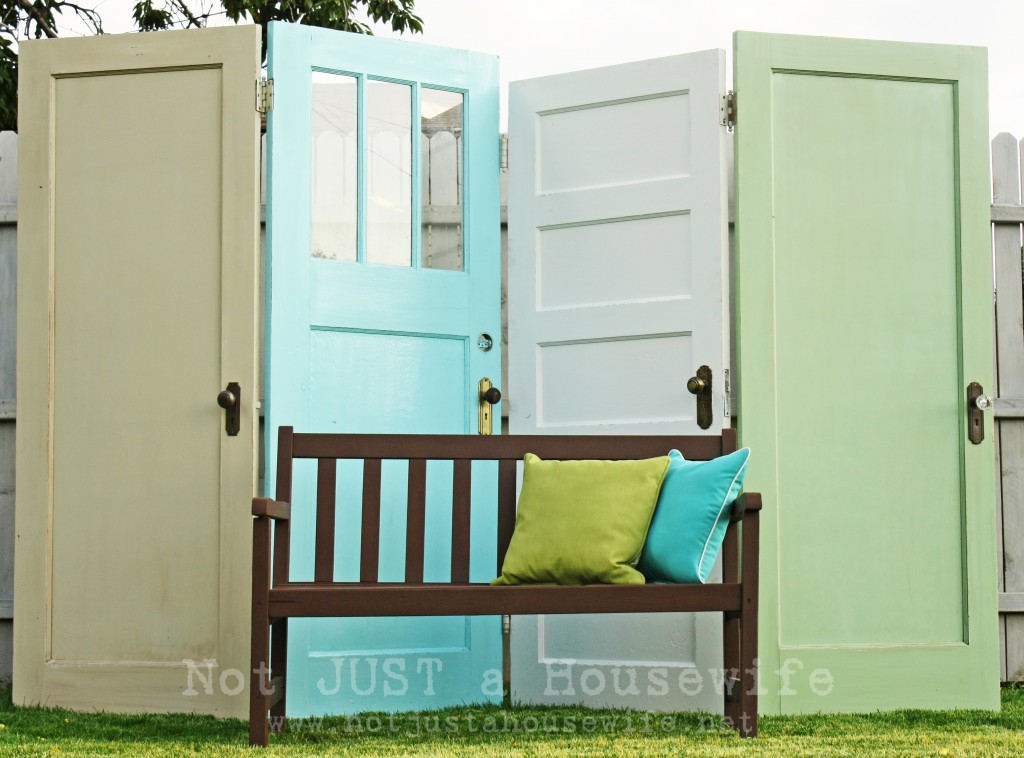 Frosted Glass
Normal glass doesn't work for a privacy wall, but frosted glass does! Put it in panels or one long sheet to give you and your guests the privacy that you want. Feel free to combine it with other ideas to make the privacy even better.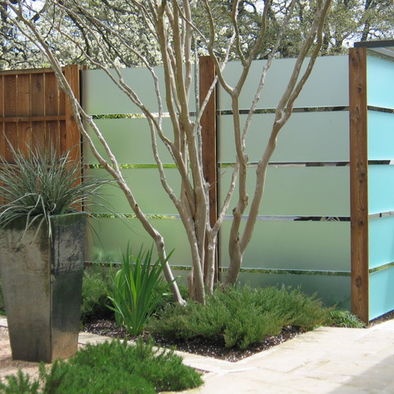 Hedges
This is a classy and elegant design for your backyard in order to get the privacy that you want. Plant or buy potted hedges to block the view of your neighbors without sacrificing the open, natural feel that you want your backyard to have.