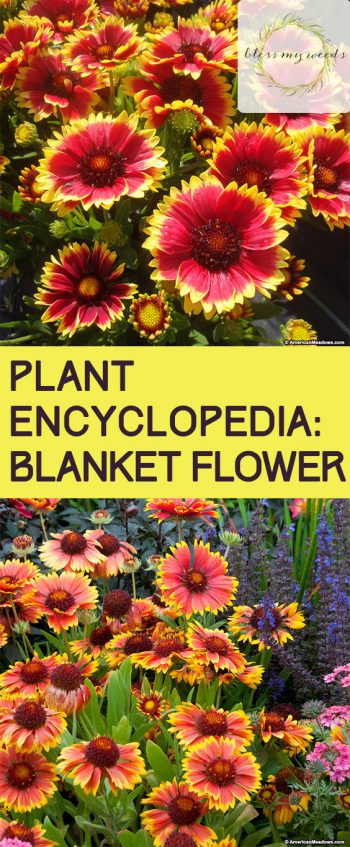 Plant Care Basics
Planning on planting blanket flower? It's doesn't matter that you are new at gardening! Blanket flowers is a great way to start flower gardening for beginners.

Grow Zone Recommendation: Blanket flower is a perennial garden flower that can be grown in USDA agricultural zones 3 to 10.
Sunlight Needs: For best gardening results and vibrant color, plant blanket flower in full sunny conditions without any shade.
Watering Needs: Once established, blanket flower needs very little water and is very drought tolerant.
Average Size: Fully grown, blanket flower reaches 1 to 3 feet in height and 1 to 2 feet in width.
Foliage Color: The foliage is an emerald green, with bright blooms in fall and summer of orange, yellow, white, red, or purple.
Must Know Plant Care Tips: Native to dry, hot climates, blanket flower actually enjoys tough, rocky soil. They need as much sun as possible, as shade will cause floppy, sparse plants. Shade can also put blanket flower at risk for powdery mildew. Once they begin flowering early in summer, they will usually keep blooming until the first frost. If you find them in a bit of a lull, remove the spent blooms. Cutting the plants back in late fall will encourage more robust growth the following summer. They will also seed themselves proficiently.
Plant Problem Solver: Blanket flower is well-suited for poor soil and water-wise gardens, since they need little water to thrive. They also do fine in containers as long as they get plenty of sun. If you leave the flowers on the plants in late fall and winter, finches and other small birds will love to eat the seeds.
Pretty Pairings: Try planting this garden stunner with other drought-tolerant bloomers such as salvia, hyssop, coreopsis, veronica, and lamb's ear.