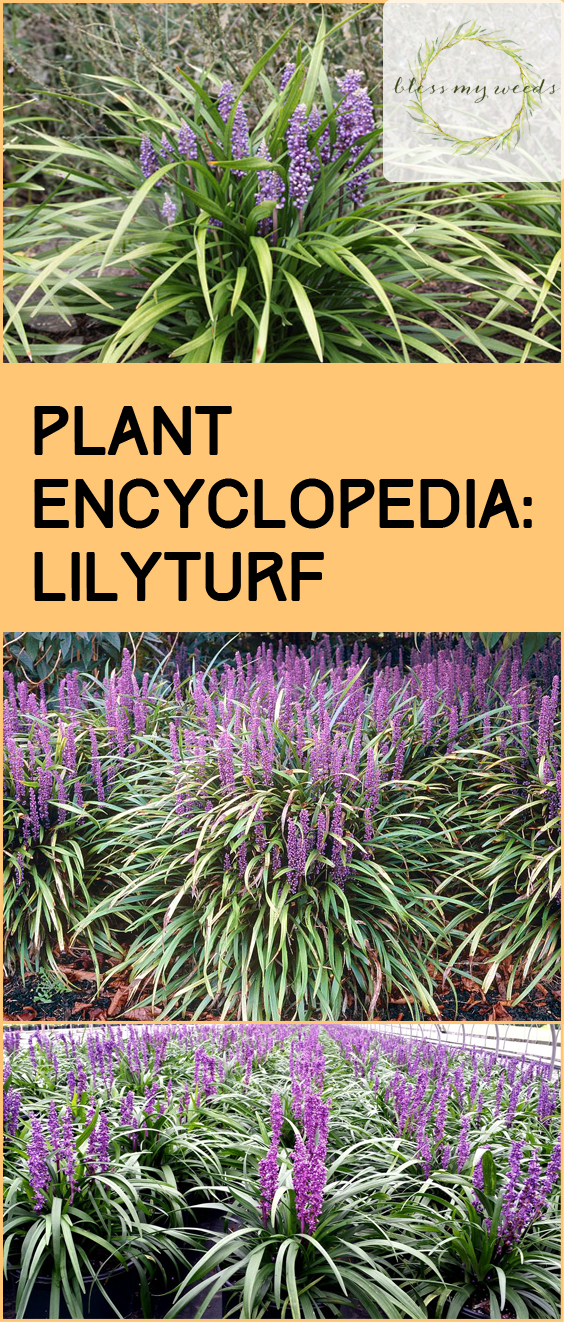 Plant Care Basics

Grow Zone Recommendation: Lilyturf is suitable for perennial growing in USDA agriculture zones 5 to 10.
Sunlight Needs: When it comes to sunlight, lilyturf is pretty versatile. It will grow in sun, partial sun, or shade conditions. If you have extremely hot summers or very cold winters, partial shade is best.
Watering Needs: You'll need to water your lilyturf throughout its first growing season to help them get established. Once they're established, they're very drought tolerant.
Average Size: Lilyturf grows up to 2 feet wide and under 6 to 12 inches in height.
Foliage Color: The flowers appear in summer and fall, and are blue or white. It also provides lovely, colorful autumn foliage.
Must Know Plant Care Tips: Lilyturf will grow in most soils, but loose, well-drained, rich soil is best. Slightly acidic soil helps as well. For the best appearance, mow or shear it back to the ground in very early spring, or even better, late winter. Do this before any new growth shows up. Established plants can be dug and divided for propagation.
Plant Problem Solver: For best results in sowing, soak the seeds in warm water for 24 hours before planting them. Sow seeds right in the garden, from late spring until 8 weeks before the first frost. Seeds can also be sown indoors in late fall or winter months. The soil you plant in should maintain a 65 to 70 degree temperature for germination. Expect 30 days germination time. Lilyturf is great for erosion control and on slopes.
Pretty Pairings: Try planing lilyturf between shrubs or under trees. It also provides a nice, low-growing accent for borders.