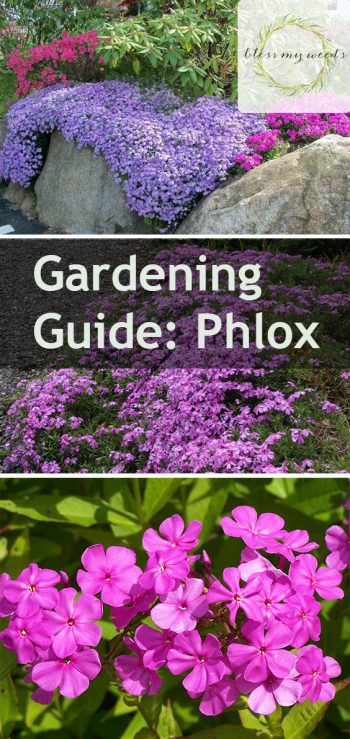 Plant Care Basics

Grow Zone Recommendation: Need flower garden ideas? If you live in USDA growing zones 4 to 8, phlox is a perennial that might be the ideal choice for you.
Sunlight Needs: Phlox requires partial sun to full sun for optimal blooming.
Watering Needs: After planing, water your phlox weekly for the first 3 weeks or so. After that, keep the soil lightly moist. You'll want to keep the foliage as dry as possible, so water directly on the soil instead of over the top. Some varieties are drought tolerant once established, so check your tag.
Average Size: Phlox will grow from 6 inches tall all the way to 8 feet! In width, expect 6 to 36 inches, depending on your variety.
Foliage Color: The foliage of phlox is gold-chartreuse, with flowers in orange, red, pink, white, and purple.
Must Know Plant Care Tips: Phlox loves the sun, so make sure it gets plenty. It's susceptible to powdery mildew, so watering via a drip line is best in order to keep foliage as dry as possible. Fertilize with compost at planting time, and again right before flowering. Use 2 to 3 inches of mulch around each plant to help retain moisture. Clipping the stems after flowers fade can  prevent re-seeding and keep the foliage looking nice.
Plant Problem Solver: Keep foliage dry when watering to prevent powdery mildew. You can also find plants that are marked mildew resistant to help with this problem.  Well-drained soil is also a must. Phlox will attract birds and has a lovely fragrance. It also grows well in containers.