If the idea of using planters in your garden appeals to you, you've come to the right place. Maybe you've never used planters before. Perhaps you just need some fresh ideas to brighten up your garden, porch, or patio. Either way, here are some creative ways to use them.
1. Repurpose Broken Ceramics
Even if you break your favorite bowl or coffee mug, you can still give it new life by converting it to a planter. In this idea, gold filler was used to make repairs look like art.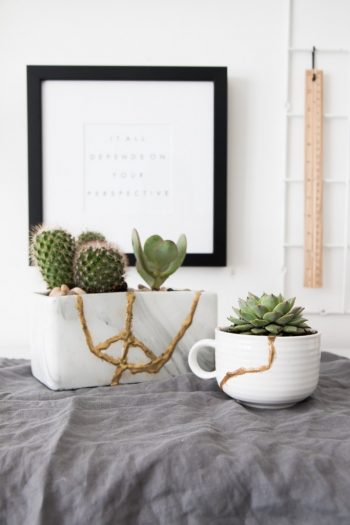 2. Go Glam
Make a disco ball planter, or use this idea to make one that's totally glammed out.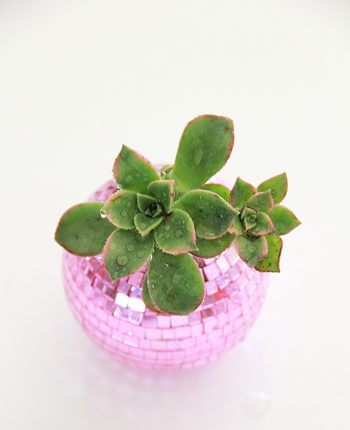 3. Sole Power
Rubber boots, clogs, or even canvas hi-tops can make adorable planters. No matter what kind you make, be sure to make a few drainage holes in the bottom. Think outside the (shoe)box!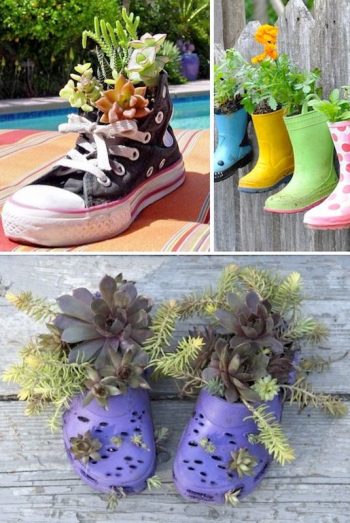 4. Vintage Bikes
Got an old bike or found one at a thrift store? Paint it a fun color and use bike baskets for planters.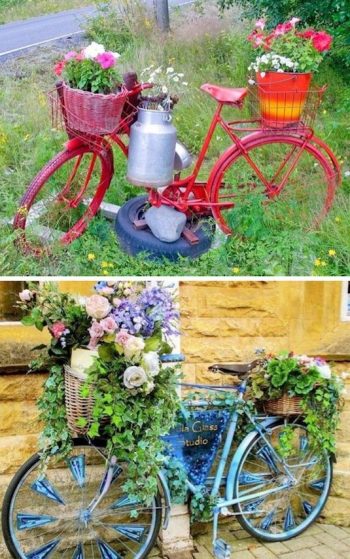 5. Tea Tins
Look how cute this vintage tea tin looks as a succulent planter. Drill a few holes in the bottom and let the label be your decoration.
6. Yes You Can
Take a simple tin can and paint it a fun color. Voila! Planter!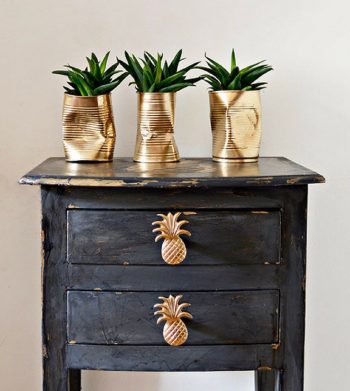 7. Get "Tired"
You can probably procure old tires for cheap or free. Line or stack them, paint them, and build yourself an adorable display for your garden plants.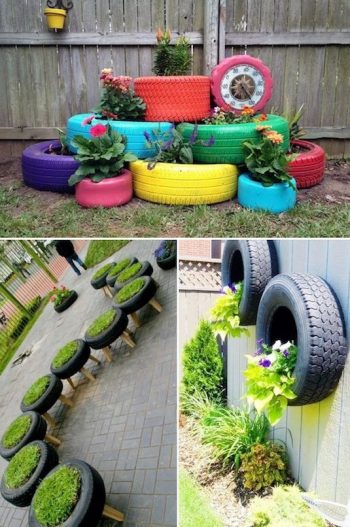 8. Read Between the Lines
Go to your local library and buy their old, thick books for super cheap. Here's how to repurpose them into unique planters that few others would think of. Now that's smart!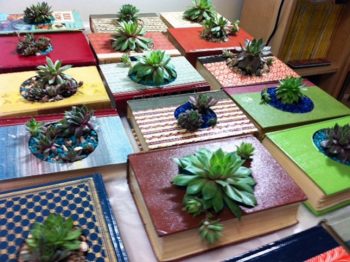 9. This Idea is Full of Holes
Grab a few metal colanders from the thrift store and paint them in fun or metallic shades. You don't need to drill any holes in these babies!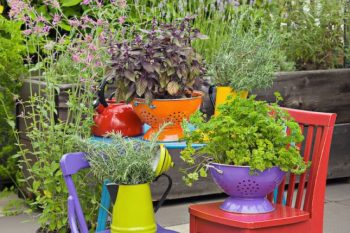 10. In the Bag
Look how cute this is! Those old handbags or totes can easily be turned into planters, and they look adorable hanging on a fence or railing.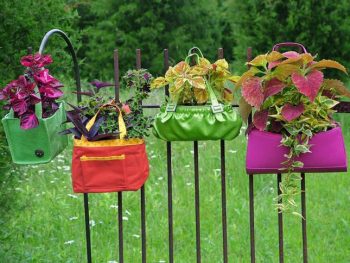 11. For the Birds
If you don't have an old bird cage, you can likely find one at a thrift store, salvage shop, or your local classifieds. These planters are super easy to make.