Red is the color of love. This color has an incredible effect on onlookers as it captivates their hearts and tends to add warmth and a colorful tinge to everything. Its bold appeal does wonders for anything that happens to be colored in this shade – especially red leaf plants.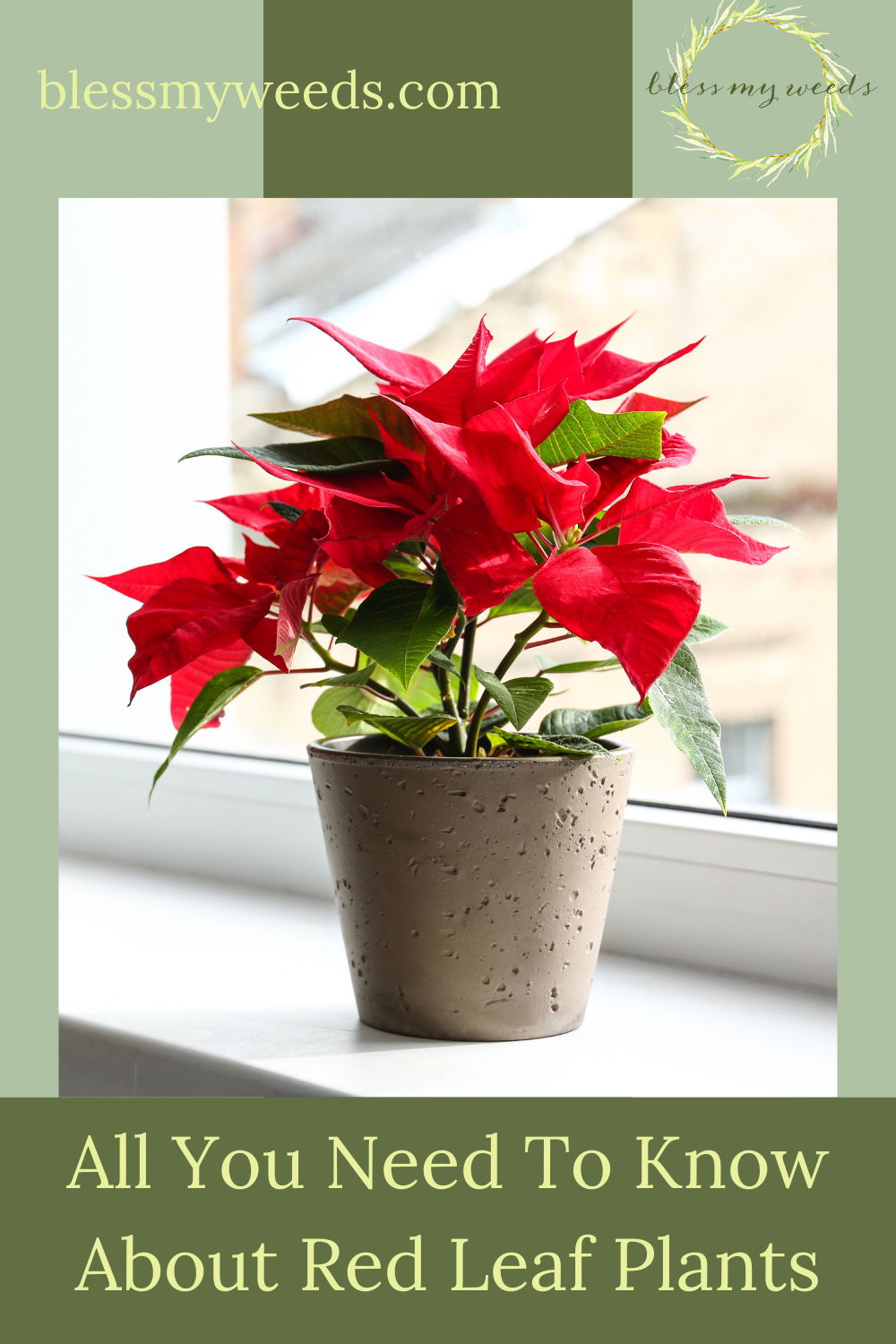 Keeping that thought in mind, plants tend to make every place look better. They exhibit warmth and beautify the surroundings – plants also make a perfect gift for someone you love or hold close to your heart.
What if you combine the two?
Red Leaf Plants
Even though you usually associate plants with the color green, and you rarely ever see red leaf plants, these plants do exist, and you can buy them! These plants tend to play with your senses, captivating you at the moment. They are a great way to add more beauty to your garden.
Here is a list of some beautiful red leaf plants you can choose from:
· Ti plants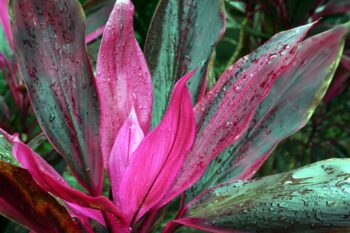 Ti plants stand out from others plants because of their alluring red look. You can find these plants in shades of maroon, burgundy, as well as ruby. Ti plants are easy to breed, and with minimal care, they can flourish to be thriving plants.
One of the most notable characteristics of Ti plants is their easy and frequent propagation via stem cutting. It is said that even if it is placed in a small glass of water, it can sprout its roots!
· Copperleaf Plant
Copperleaf plants tend to grow very large. You should keep these exceptionally large yet beautiful plants aloof to unleash their full glory. However, if you want to breed them in a pack, you should plant them at least 4 to 5 feet apart.
These plants turn your garden into a private spot where you can enjoy some quiet time. When taken care of properly, Copperleaf plants grow into beautifully wrinkled or curly leaves that are a sight for sore eyes.
These plants need an adequate amount of full sun to flourish. However, they can survive in the shade as well.
· Hau
Hau stands apart from other plants because of its unique look. These red leaf plants have red leaves (of course) that sport unusual colors in three different shades. They tend to turn different shades in different phases of their lifespan.
Young hau plants wear a bright red color that later changes into blush pink as the flower grows. Once it reaches full growth, this unique plant changes its leaf color to green with vivid white patches.
These changes do not stop here. The plants later change from green to yellow to orange as they mature over time.
· Red Leaf Heliconia
The Red Leaf Heliconia is a perfect choice if you have a tropical garden. These plants have red-colored beautiful stems that complement the green leaves that sprout from these stems. During the daytime, when the sun is shining bright in all its glory, these stems tend to sparkle in a way that the entire garden shines!
One thing that you need to be mindful of when breeding red leaf heliconia is its underground roots that tend to spread wide and fast. Therefore, these plants require ample space to flourish. Try to grow it in rich soil with lots of moisture (and lots and lots of space!).
· Poinsettia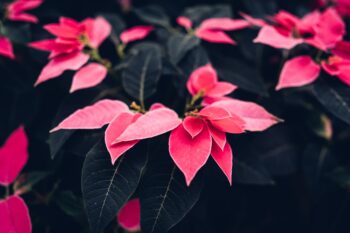 Poinsettias grow to be beautiful plants usually associated with Christmas! These plants appear to have red petals that are, actually, leaves.
Poinsettias have greenish-yellow flowers on top of the plants, surrounded by these petal-shaped leaves.
· Joyweed
Joyweed has red, bloody foliage that stands apart from other plants. These plants are so bright to look at that when it is wet, it shines with an incredible red glow. Sometimes, these plants can even be too red to bear.
Joyweed plants are known to flourish and thrive by self-seeding. They require direct exposure to sunlight to attain their signature red color.
Final Word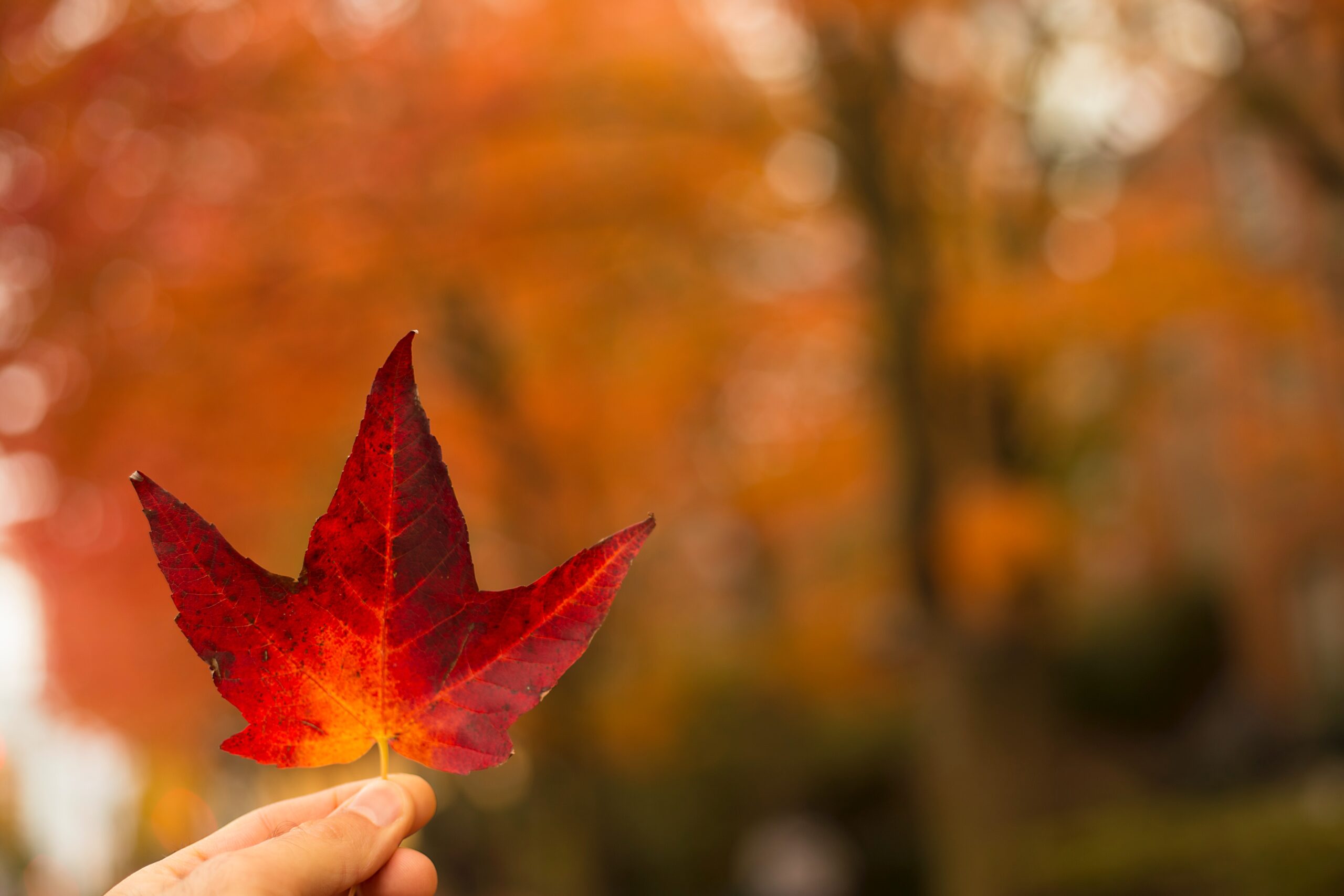 Red represents love and passion. It is the language of love. Whenever we want to wish someone good luck, we offer them something red to show our deepest, most profound emotions. Red leaf plants makes for fantastic gifts for someone who is an ardent gardener and loves growing and taking care of plants. Each of these unique yet beautiful plants has a journey of its own that stands apart from the other.