If you're looking to create a stunning, dreamy garden, you must look into bell-shaped flowers. They make such a wonderful addition to not only flower gardens but also hanging baskets and containers.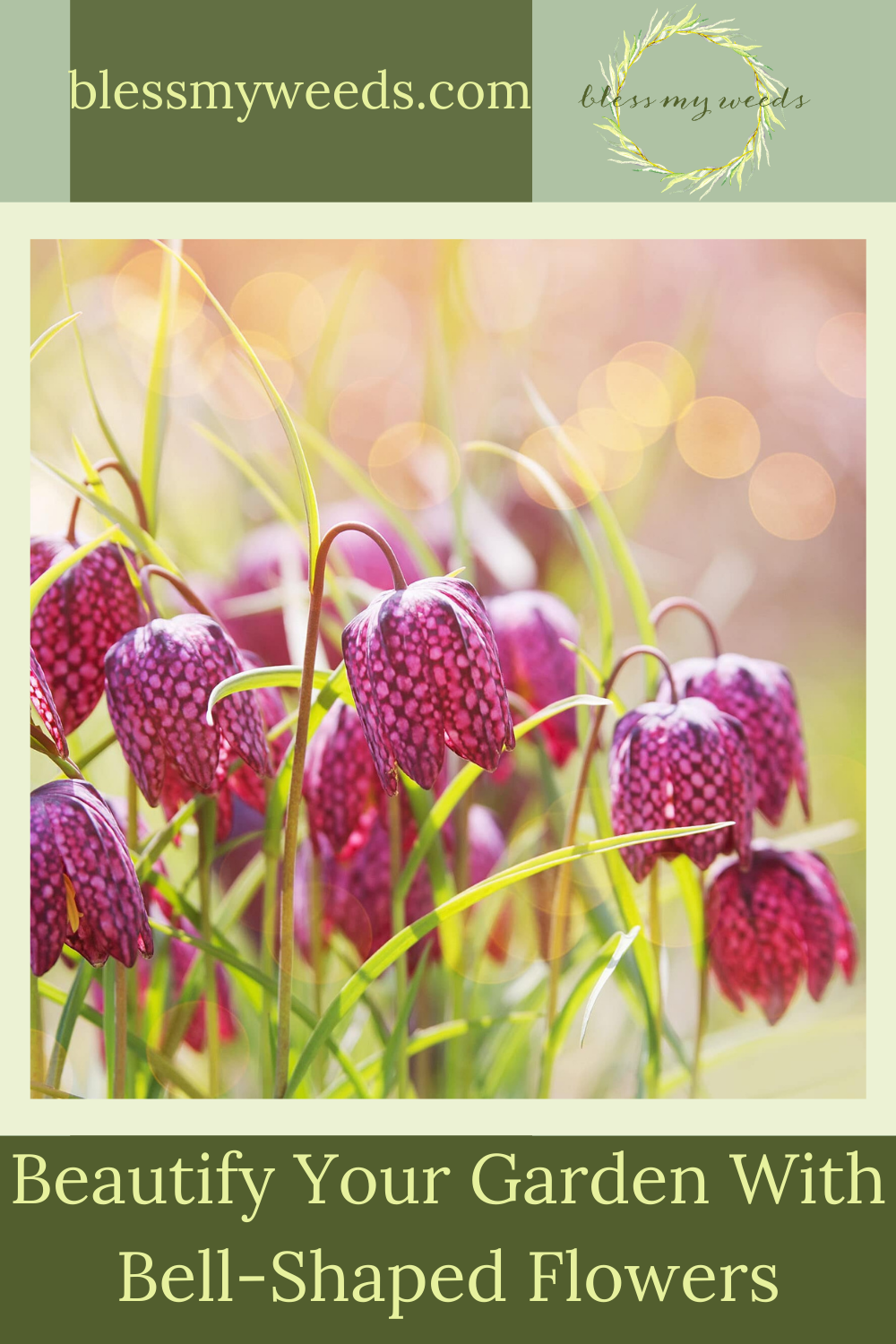 These beautiful blooms are actually shaped like a bell, hence their name. Bell-shaped flowers simply just light up your garden and breathe life into it. There are so many incredible varieties of bellflowers. Here are some of the most beautiful bell-shaped flowers.
The Prettiest Bellflowers for Your Garden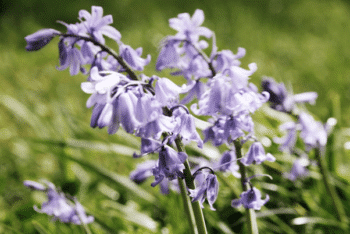 There's something so unique about bellflowers, especially the way they droop downwards as if hiding or shying away from something. Not just that, but they are incredibly delicate and will add an air of elegance to your garden. So, to help you get started on growing bell-shaped flowers in your outdoor space, take a look at some of the most beautiful varieties of bellflowers that will truly blow you away.
Korean Bellflower
This is a wonderful native of Korea. It blooms in some of the most gorgeous shades and colors, including rich, deep, and royal purple. Korean bellflowers are such a pretty sight as their long bell-shaped petals hang upside down against bright green foliage in the form of clusters.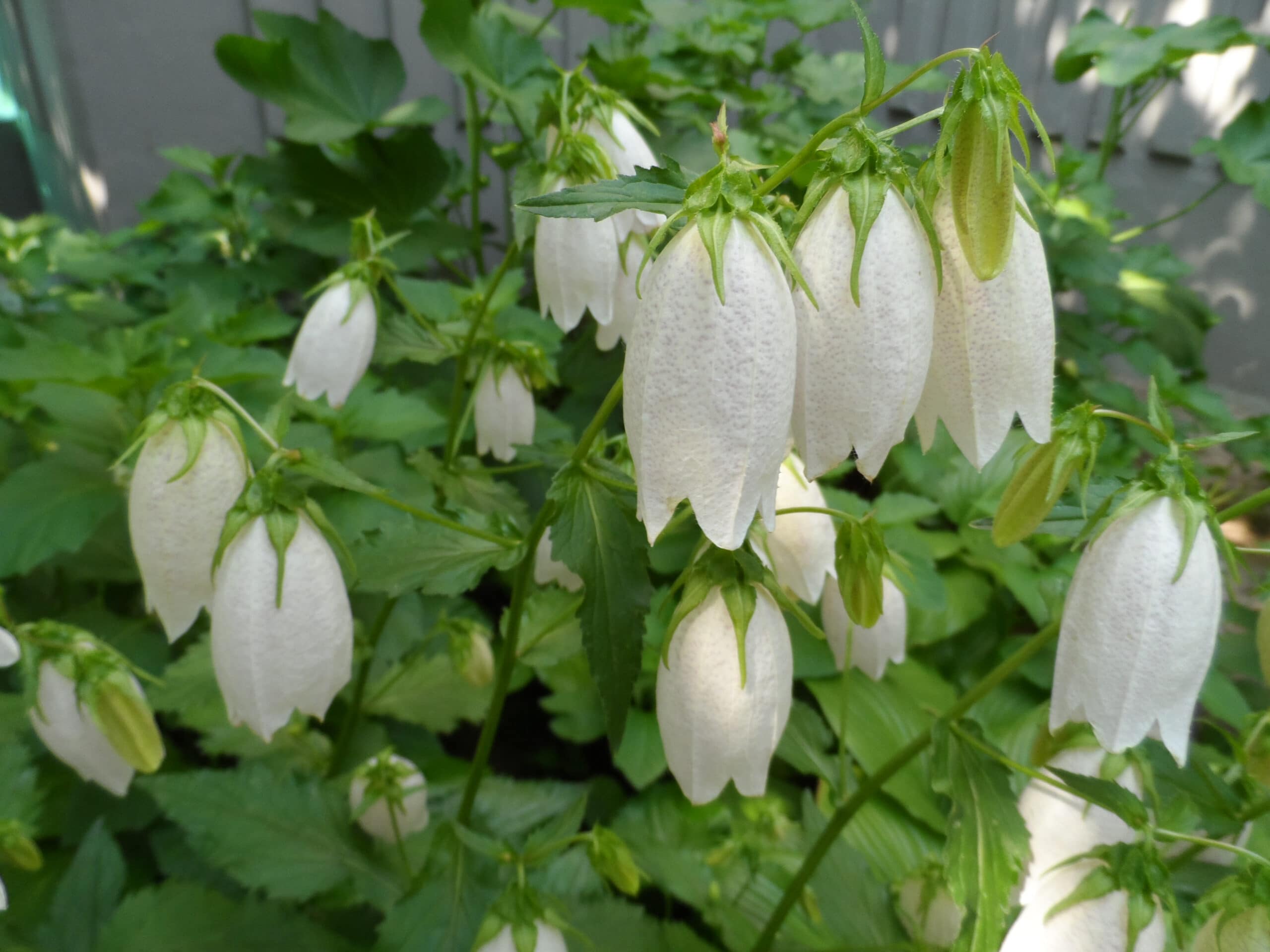 The Korean bellflower is also often referred to as the 'Elizabeth' bellflower. It starts growing in early summer and continues to grow till the fall season. The flowers grow up to 2-3 inches long and give off a very subtle, light scent.
Fuchsia
Delicate, elegant, and beautiful, Fuchsias have to be some of the most exotic bell-shaped flowers. Itcan instantly transform the look and feel of your garden as soon as they start growing.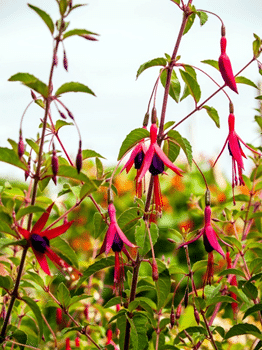 Fuchsia flowers are found in a number of incredible varieties featuring rich, multi-colored blossoms that droop delicately from pots, planters and hanging baskets. This flower is an excellent choice for a dreamy garden, and they grow best in cooler temperatures. It is native to South and Central America and prefers a good amount of filtered light but isn't tolerant of heat at all.
If you do plan on growing fuchsias in your garden, you might want to bear in mind that this flower is highly susceptible to viral diseases and fungal infections. So, make sure that the area around your fuchsia flowers in the garden is free of debris, dead leaves, stems and other such materials.
Viking Bellflower
This is another striking variety of bell-shaped flowers. It is popularly known for its upright spikes of dangling bells featuring a combination of mauve and lavender shades. This flower is also known for its spectacular purple color that makes your garden refreshing and more alive than ever.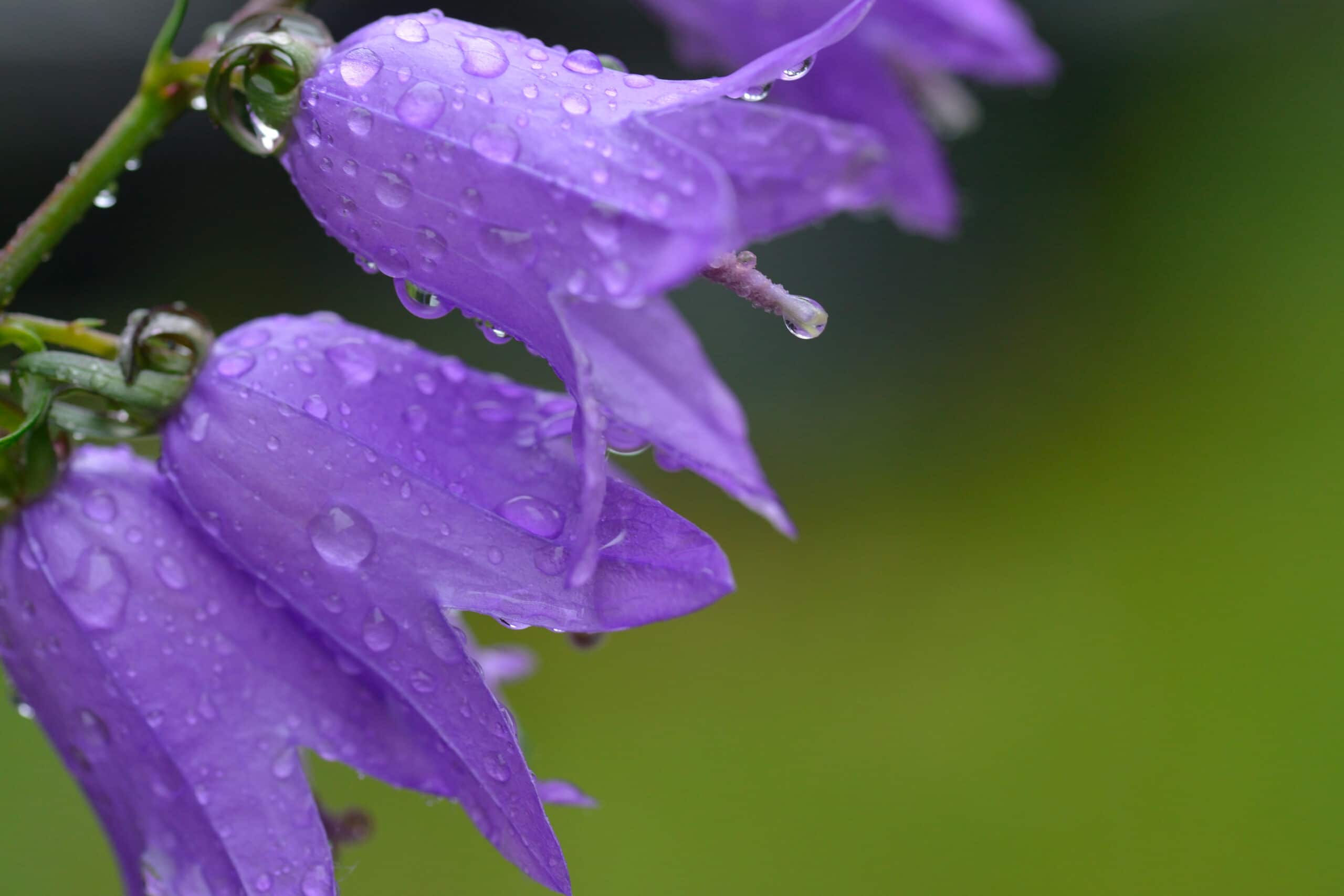 Viking bellflowers require low maintenance. It is also pest-free nature-wise, making them an ideal choice for your garden.
Coral Bells
Also known as alumroot, Coral Bells is one of the most fantastic varieties of bellflowers, quite known for its distinctive tall flower spikes. These flowers adopt some rich shades of white, pink and red and are simply the best choice for woodland gardens.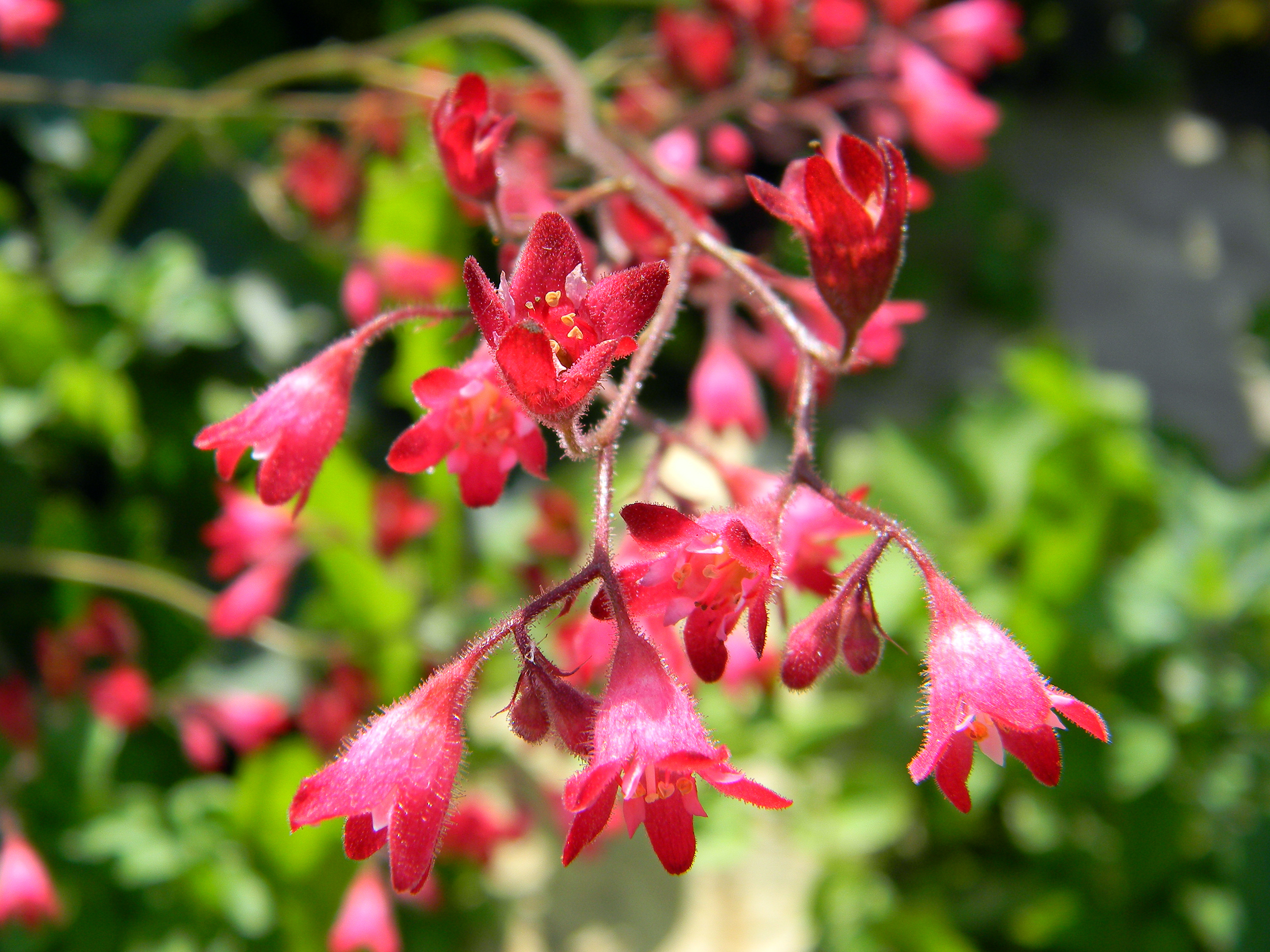 Not only will the color of these bellflowers blow you away, but also the wide variety of their foliage color that includes some heavenly shades like purple, bronze and many others. Coral bells bloom during late spring to early summer. They are found growing naturally in wooded areas. This is one important bit to bear in mind when growing coral bells in your garden – you will have to mimic their natural growing conditions.
Foxglove
With tubular blossoms that feature speckled throats, foxglove is an absolutely stunning bell-shaped flower variety that creates quite a dramatic effect, owing to its tall spires of flowers.
These flowers are found in shades of red, pink, purple, yellow and white. They typically grow in part shade or full sun. In very hot climates, however, foxglove needs some degree of afternoon shade.
Foxglove grows up to 5 feet in a flower bed which makes the back of the flower bed the ideal spot for them to grow. This flower tends to self-seed, so if you don't wish to grow extra plants in your garden, you might want to trim off the dead flower spikes from time to time.
Snake Head Fritillary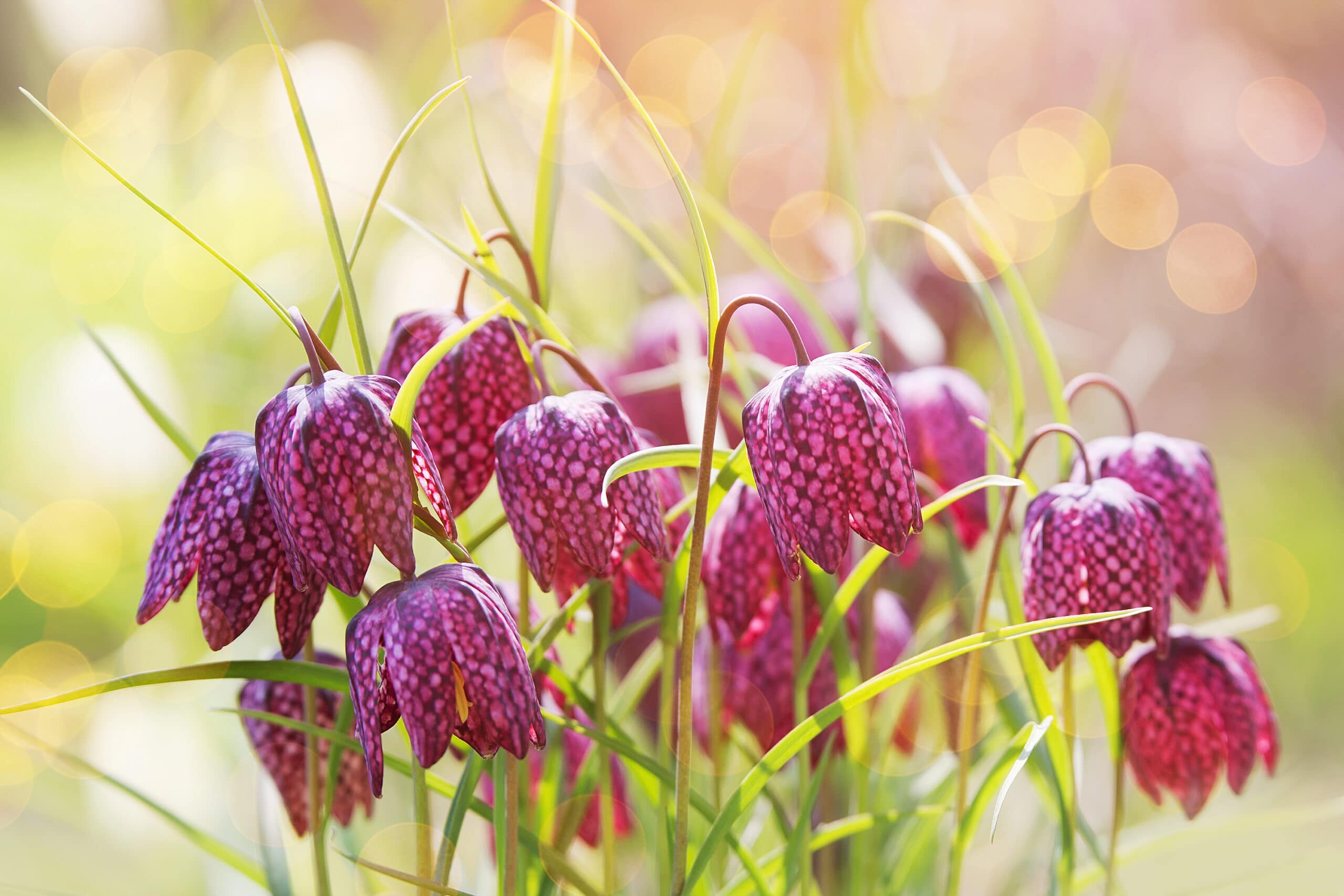 This is one of those unique, unmistakable and stand-out bell-shaped flower varieties that have purple and pink nodding checkered flowers that look like a snake's head which is the primary reason behind its distinctive name. Initially, the flower resembles a snake's head, but over time, it eventually blooms into a stunning bell shape.
Daffodil
Most of us have seen or at least heard about Daffodils, and for all the right reasons too! Daffodils are yet another stunning variety of bell-shaped flowers. They sport a bright, vibrant, cheerful appearance thanks to their striking yellow color.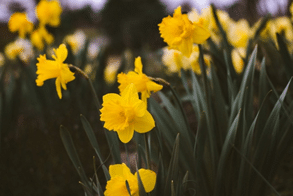 Daffodils are the ultimate sign of spring and the bearer of good news. This flower is best known to be a fall-planted bulb which suggests that the ideal time to plant it is autumn, and this gives the flowers enough time to bloom in late winter or even early spring.
This flower is ideal for planting in a border in the garden or even between shrubs. They also look fantastic in large groves as well as woodland gardens. Yellow daffodils are just one variety of this flower. You will find many other daffodil color options, including white, peach and even bicolor.
Want to learn more about daffodils? Take a look at this article.
Canterbury Bells
This is an absolute show-stopper variety of bell-shaped flowers, mainly owing to its beautiful clusters of pink bellflowers. The color of Canterbury Bells is simply unique and a treat for the eyes. This flower is fairly easy to grow but does require some degree of maintenance and care.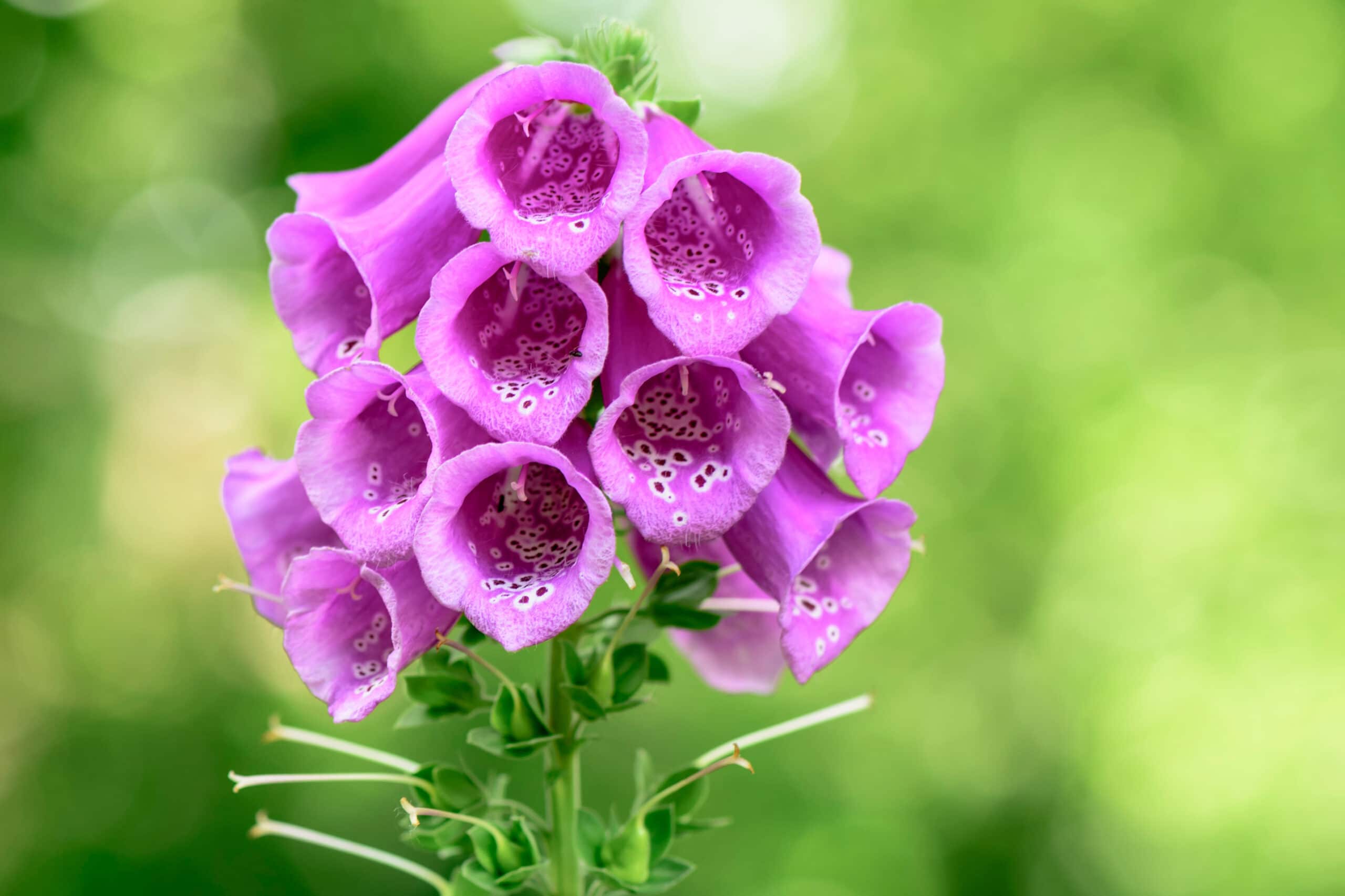 Hummingbirds, bees and butterflies also love Canterbury Bells, given their large, showy flowers that look like dangling bells initially and later bloom into the prettiest cup-shaped blooms. The color of these flowers can range from white to pink to blue to purple.
Transform Your Garden with Bell-Shaped Flowers!
Bell-shaped flowers are truly super-rich and exotic. They help light up literally any and every garden. Bellflowers are majorly unique and a global favorite due to their low, drooping and hanging shape alongside their rich and vibrant colors and the overall pleasant aesthetics that they have to offer.
If you do plan to plant any of these bellflowers in your garden, make sure to do proper research about their growing requirements, water and sunlight needs and other important factors.
Every flower comes with different requirements, and it's essential to cater to them in order to have a stunning, dreamy garden with the most beautiful bell-shaped flowers that create the perfect contrast against dark green, vivid foliage!