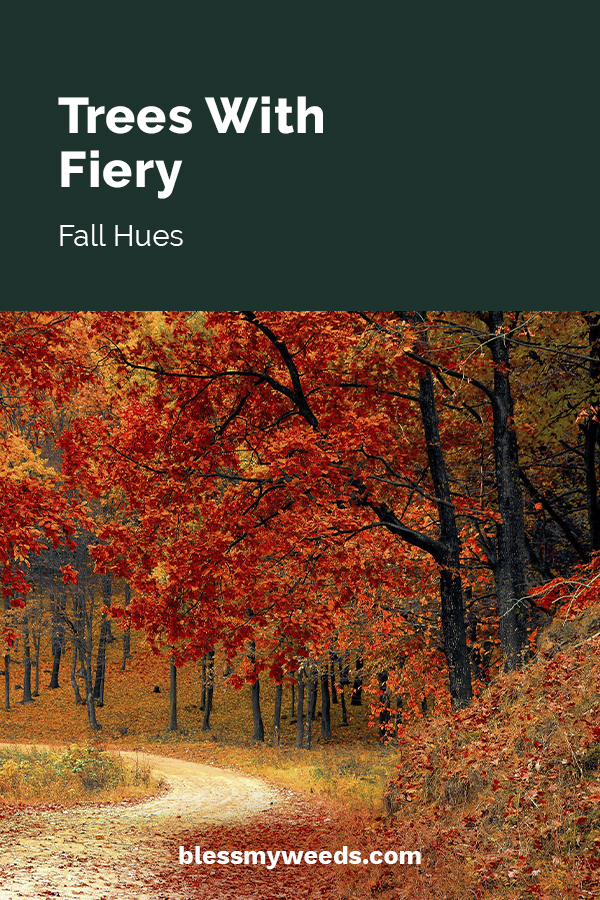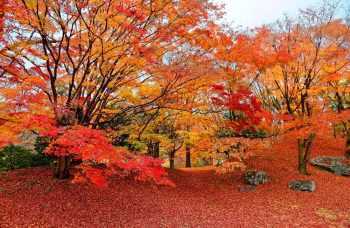 If you're interested in trees with fiery Fall hues, you're in luck! Today's post is all about Fall trees, and the best ones to deliver the beautiful Fall colors of your dreams. Get ready to go tree shopping!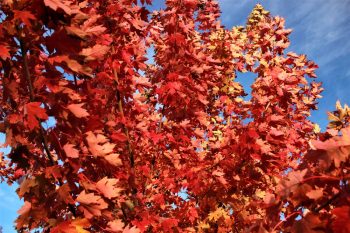 When I think of fiery red Fall trees, I think of Maple trees. So many varieties of the Maple have fiery red leaves in Autumn. Perhaps my favorite is the aptly named Autumn Blaze Maple, which succinctly describes its burnt-orange color. As the leaves of the Autumn Blaze Maple turn, they range from yellow to fiery red, and everything in between. It's simply a stunning Fall tree any way you look at it! Other red-leafed Fall trees include Black Cherry, White Oak and Winged Sumac.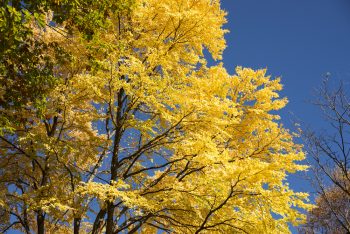 Many people love a beautiful golden Fall tree. There are also quite a few different types of trees that turn golden in the Fall. The tree pictured is a yellow Katsura. A Katsura tree has fairly unmistakable heart-shaped purple leaves in the Spring. Come Fall, the leaves of the Katsura tree turn a buttery golden color almost overnight! Other trees that turn golden in the Fall include Serviceberry, Big Leaf Maple and Ohio Buckeye.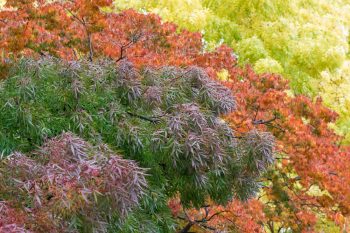 The Raywood Ash tree is another great pick for your Fall landscape. This Fall tree has green foliage that slowly turns a lovely claret color in the Fall. Here, you can see a Raywood Ash that has partially turned that claret color. It's unusual, and will provide a striking look in your yard every Fall. Though not a tree, the Virginia Creeper vine also turns a similar color to the Raywood Ash tree.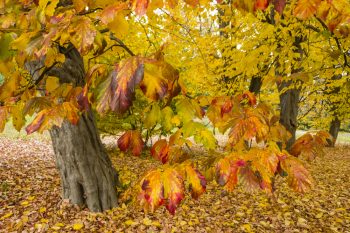 This beautiful Fall tree is a Persian Ironwood. The leaves of this tree will give you every color of a fiery Fall sunset. This tree also features exfoliating bark, in hues of gray and beige. The bark definitely adds to the Fall appeal of the Persian Ironwood tree!
Do you have a favorite Fall tree I didn't mention? Please share your favorite Fall trees in the comment section!