For many people, there are few activities more rewarding than gardening and yard work. Notably, maintaining a garden requires a lot of time and effort. However, the reward of enjoying a beautiful, thriving garden makes it all worthwhile. Having said that, one cannot deny that weeding is one aspect of gardening that is no fun. If only there were some useful weeding hacks that could be used by people who hate weeding.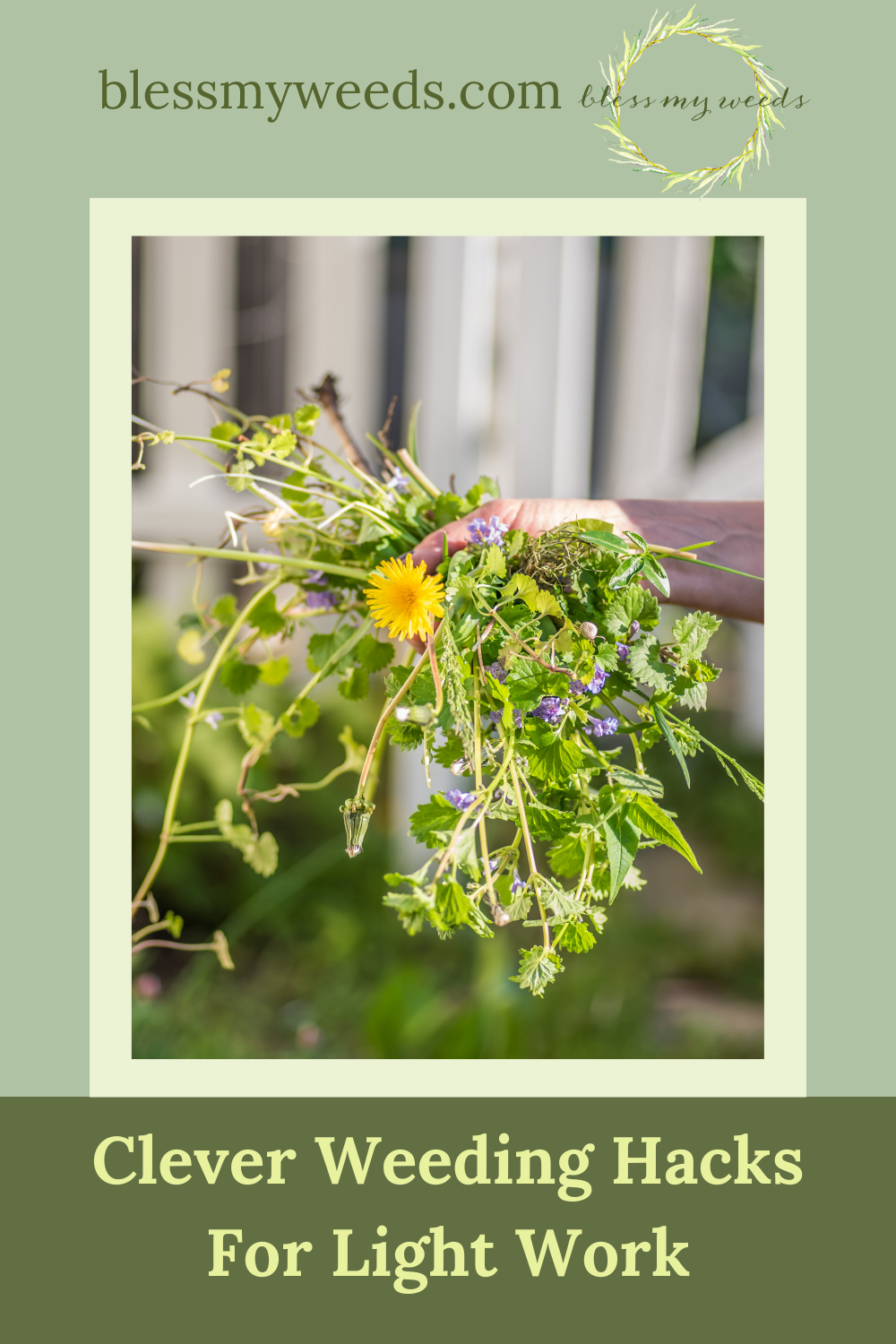 Thankfully, there are many useful weeding hacks that are essential for gardeners to know. Importantly, keeping weeds at bay is a crucial part of maintaining the health and beauty of a yard. However, that certainly doesn't make it any less frustrating.
This article will outline 9 useful weeding hacks that will save you both time and effort. Hopefully, these hacks will help you enjoy weeding your garden. So, let's get into it!
9 Useful Weeding Hacks
Here are 9 useful weeding hacks that any gardener must have up their sleeve.
1. Make Your Own Weed Killer
Spending money on store-bought herbicides can run you quite a bit of money. Especially if you regularly have to restock on herbicide every few months. Thankfully, you can use household items to make your very own weed killer.
Furthermore, you only need two ingredients to make your DIY weed killer: dish soap and white vinegar. Learn to make your own weed spray here.
2. Make a DIY Spray Collar
Using weed spray is necessary for weeding your yard. However, it can prove tricky to avoid spraying the surrounding plants. Importantly, these plants would become unhealthy if sprayed with any weed killer. Thankfully, however, all you need to avoid over spraying is a DIY spray collar.
You can create your own spray collar using a small bucket, or an old can. To make, cut off the bottom and top of the can or bucket to create an open-ended cylinder
. To use, place the spray collar over the weed and apply your weed spray inside the collar. Certainly, this is one of those useful weeding hacks you don't want to miss out on.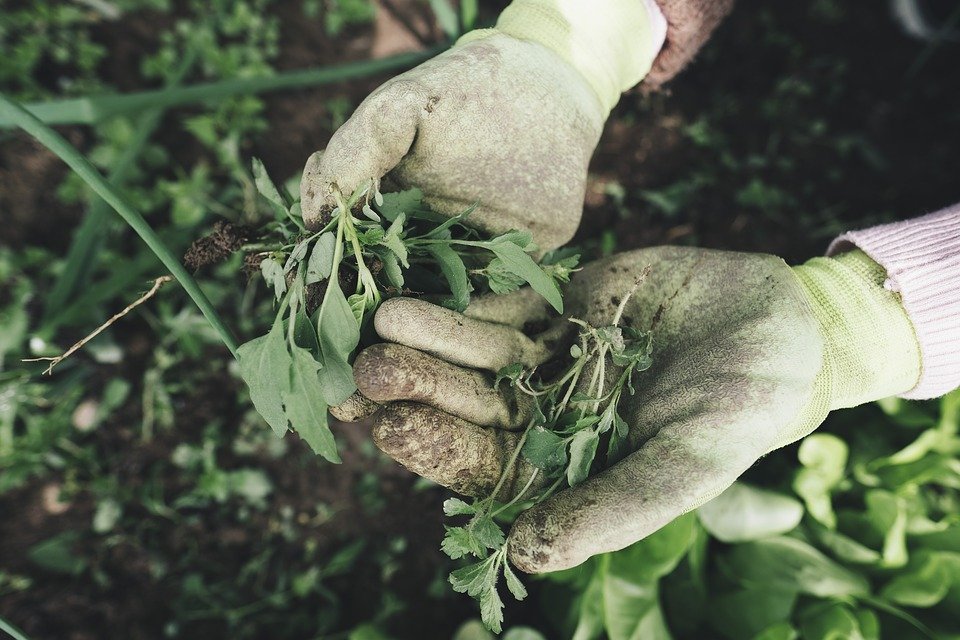 3. Use Newspaper to Control the Weeds
Thankfully, there is a sure-fire way to reduce the amount of weeds growing around your garden plants. When planting, take some time to create what is called a "newspaper lasagna". To make, layer some newspaper into the soil to create a barrier against the weeds.
Importantly, this process still allows moisture in the soil to reach the roots of your plants.
4. Don't Forget to Mulch
Mulch is your best friend when it comes to reducing the amount of weeds in your yard. Notably, most gardeners use this, among other useful weeding hacks, quite often. To mulch, simply add organic matter, like wood chips, grass clippings, or bark, in an even 2-3" layer on the flower bed. Importantly, this will block sunlight, thereby reducing the weeds' ability to grow.
Moreover, mulch will keep the ground moist and act as a natural fertilizer for your plants as well.
5. Root Removal
When weeding, it is essential that you completely remove the weeds at the roots to prevent them from springing up again. To remove, grasp the weed firmly at the base and pull it straight out of the soil. As long as the soil isn't too hard, you should be able to get most of the root out in this way.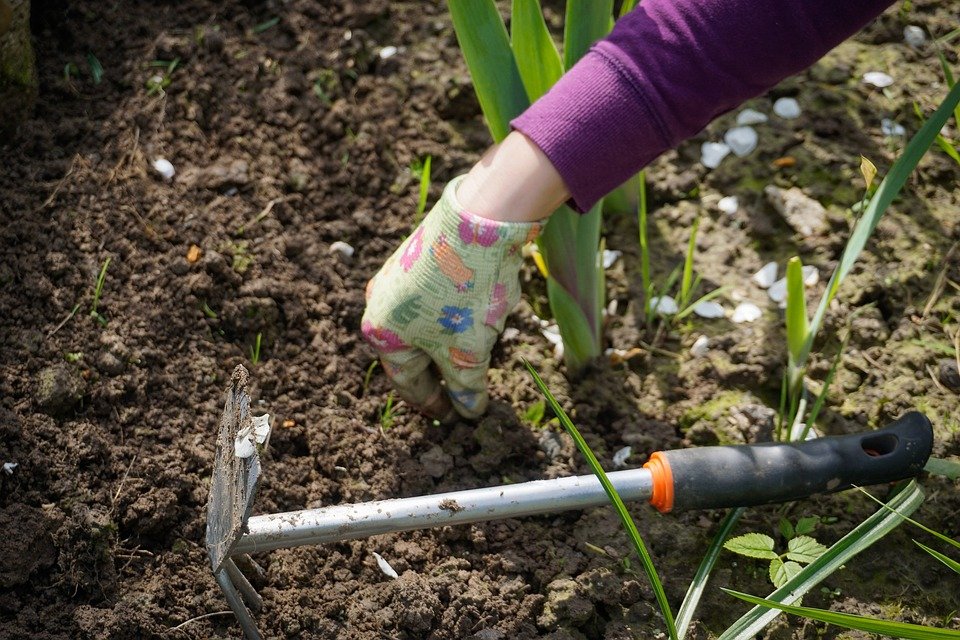 6. Remove the Weed Head
Importantly, many weeds carry seeds in their heads. Accordingly, you don't have to stress too much if you can't get the root to come out. To prevent reseeding, make sure to remove the weed head. In most cases, this should reduce the weed's ability to spread even further.
7. Weed After it Rains
As mentioned, hard soil is not great for weeding. Therefore, you will have an easier time weeding when the ground is wet. Notably, wet soil is flexible, making it easier to pull weeds out of the soil from the roots. Of course, it may prove to be a messier job, but the results will make it worthwhile.
Therefore, you can wait for the rain to come before starting your weeding work. Alternatively, you can water the ground thoroughly yourself and work on the weeds afterward.
Either way, this is one of those useful weeding hacks that can make a big positive difference to your garden.
8. Grow Your Grass Out Longer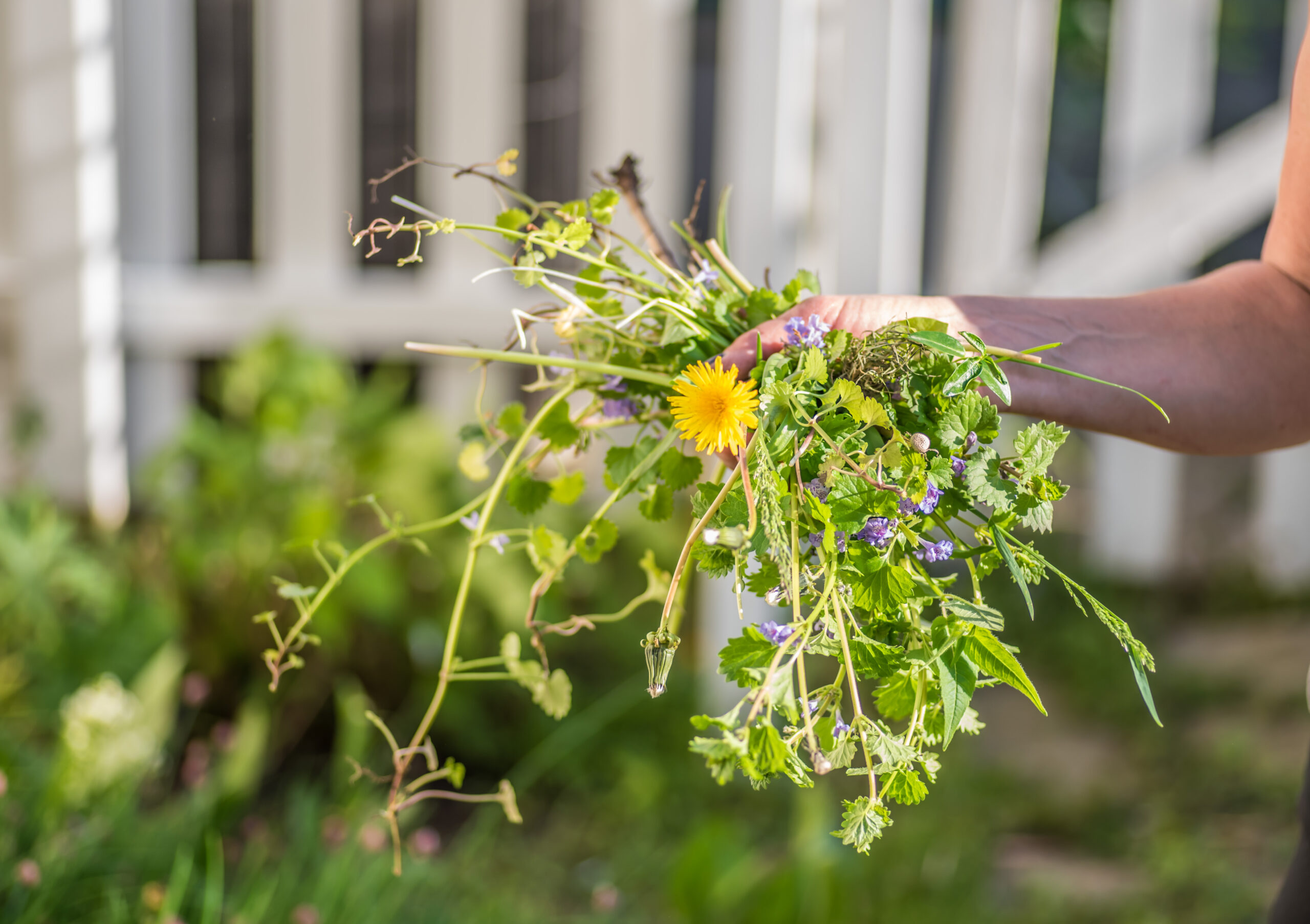 Cutting your grass too short and too often can make it easier for weeds to thrive in your garden. Instead, keep the grass longer by cutting it less often. As a result, the grass will require more nutrients from the soil. Therefore, the weeds will not get enough nutrition and will start to die out.
By keeping your grass between 2 and 3" high, the grass will naturally choke out the weeds.
9. Use a Hand Scrub After Weeding
Weeding is generally very dirty and messy work. Therefore, it is important to clean your hands properly after doing the hard labor. A good hand scrub can work wonders when it comes to cleaning the grime off your hands and fingers.
You can purchase a garden scrub from your local gardening store. After weeding, gently scrub away the grime from your fingernails and hands. Who said you can't have soft and clean hands despite working tirelessly on your garden?
Conclusion
Weeds can be a real nuisance when they start spreading, especially for those who love to maintain their yard. However, as annoying as weeding work can be, it is necessary to keep your garden looking beautiful. Moreover, weeding is necessary for the health of the plants you work so hard to cultivate.
So, next time you're frustrated by the weeds growing in your garden, make use of these 9 useful weeding hacks to make weeding work more fun.