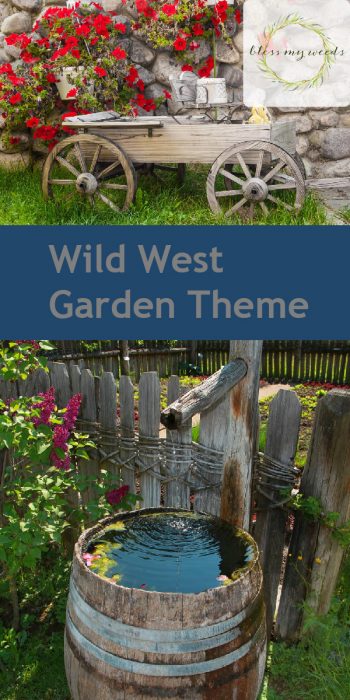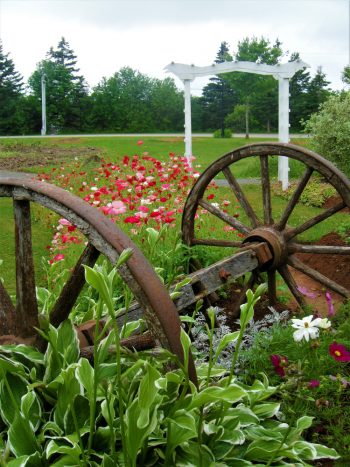 Are you partial to the rustic charm of the old wild, wild west? Why not highlight some of that rustic charm in your landscape? It's a fun and interesting way to liven up your outdoor surroundings. Today's post is all about wild west garden themes, and how you can give your garden a touch of the wild west. Get ready for some rustic garden inspiration!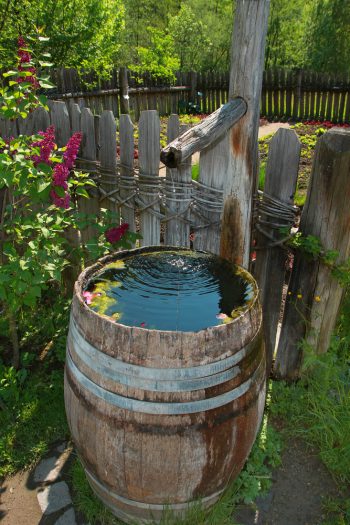 I love the idea of using an old wooden barrel or keg as a bird bath or water feature. Just looking at it makes me feel as though I've stepped back in time! If you do decide to have a water feature in your yard, make sure you keep it at least two feet deep and circulate the water to discourage mosquitoes from breeding there. This is a wild west garden theme I could easily incorporate into my yard.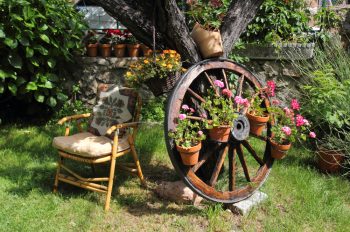 An old wagon wheel makes for a pretty place to display potted flowers. Rather than have those potted plants just sit on the ground, hang them from the spokes of the wagon wheel. Just make sure you secure the wagon wheel first. Lean it up against a tree or section of fence and lash it securely in place. That should do the trick!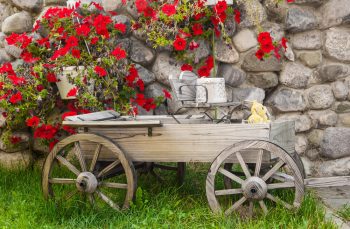 If you can get your hands on an old wagon, or build a miniature version, that's a gold mine for a wild west garden theme. There are so many things you can do with it. You can also piece it out and use the wheels, wagon box and spring seat separately throughout your landscape.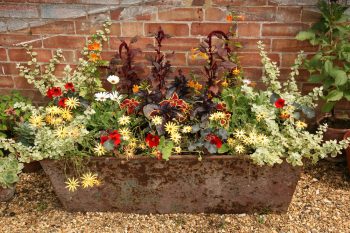 A trough like this one isn't deep enough for a mosquito-free water feature, but that doesn't mean you can't use it in another way. It makes the perfect wild west planter box for anywhere in your yard. Be sure to drill a couple of drainage holes in the bottom before planting.
Have you seen any other wild west garden theme ideas you like? Please share in the comments!