If you live in a moist climate, you can't plant any kind of flowers you want and figure they'll thrive in an abundance of water. Some plants and flowers will do rather poorly in those conditions, developing rot or other conditions that lead to their demise. But with a little bit of research, you can find flowers that absolutely love your wet soil. Here are ten. (And while you're at it, why not plan your vegetable garden. Even if you have a small space, you can grow a ton of your own food.)
1. Siberian Iris
This late-spring bloomer features skinny, glossy leaves and delicate blossoms that still carry a lot of presence for your garden. Siberian iris, unlike bearded iris, will actually grow in soil with poor drainage, and even in shallow standing water. Zones 3-9.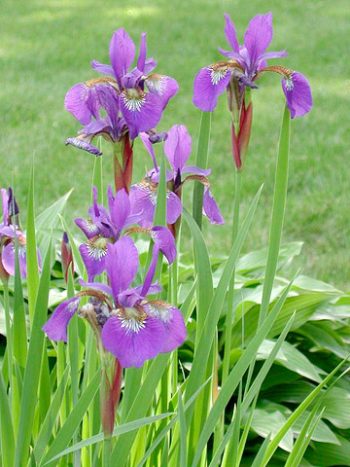 2. Turtlehead
Many have not even heard of this distinct flower that blooms in late summer. Turtlehead is so adaptable that it will do great in sun or part shade, and in dry or wet soil. Given time, it will form a dense clump and spread slightly, but it's not known to be aggressive. Zones 4-9.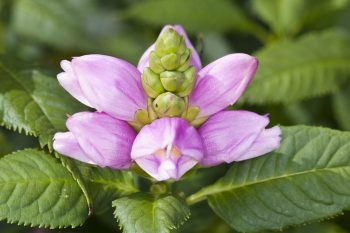 3. Fiber-Optic Grass
In zones 8 to 11, fiber optic grass gets its name from its electric look. It's actually a sedge rather than a grass, and it's tiny white flowers at the end of each stem almost look like fiber optic lights. You can grow it in containers and as part of a water garden, in full to partial sun.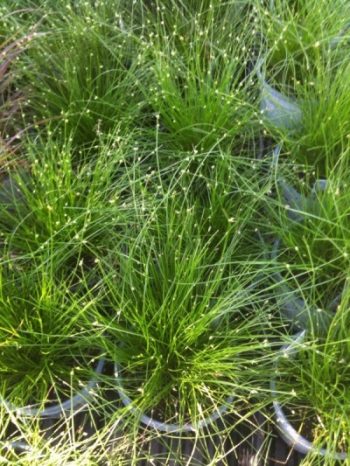 4. Cardinal Flower
If you love hummingbirds, you might want to plant cardinal flower in your moist soil. They love the bright red blooms, which come with either bronze or green foliate. It will love being planted along a backyard water feature or stream. Zones 3-9.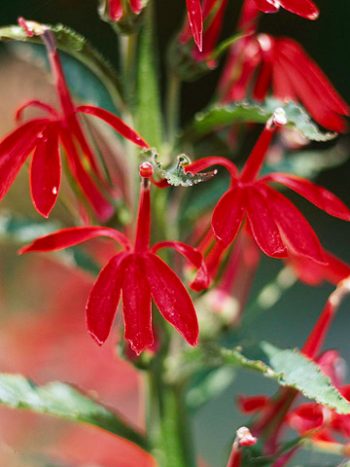 5. Forget-Me-Not
In zones 4-9, these delicate, purple-blue flowers appear in early spring. They're short lived but lovely, and are known to self-seed in the garden to pop up in unexpected places.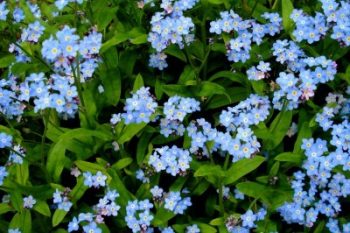 6. Japanese Primrose
For zones 2 to 8, Japanese primrose is a perennial and spring bloomer. It grows on a long stem of about 18″, with clusters of white, magenta, pink, or red blooms. Climates with cooler summers are best.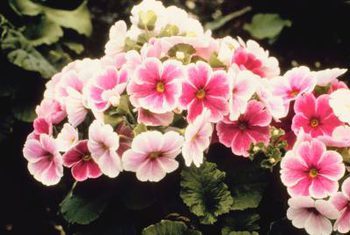 7. Calla Lily
Callas feature sturdy blooms in a huge array of colors, including pink, bronze, red, orange, yellow, and maroon. The blooms last a long time in the garden and make wonderful cut flowers (very popular for weddings).  Zones 7-10.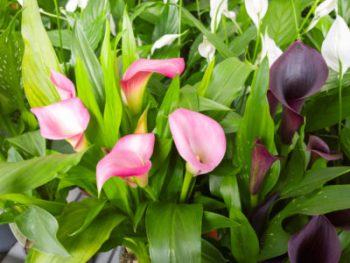 8. Marsh Marigold
This perennial features bright yellow flowers and shiny, dark green foliage. It grows in zones 2-7 and is a lover of moisture.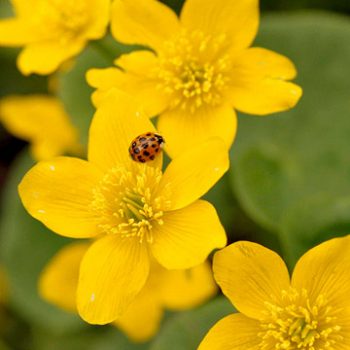 9. Hydrangea
In zones 4o to 9, hydrangeas grow well in moist soil and offer huge clusters of bright color. Whatever variety you choose: lace cap, moped, oak leaf, or peegee, give your hydrangeas plenty of water to keep them happy.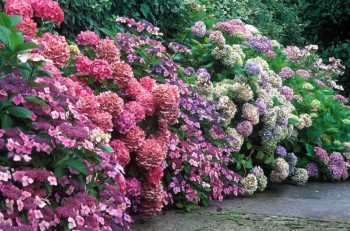 10. Hardy Hibiscus
Hardy hibiscus reach around 2 1/2 feet tall, with blooms unto 10 inches wide! They come in a ton of colors, but them sot common are white, pink, red, and bi-color. They love moisture but are otherwise easy to grow. Deadheading (use this guide!)  spent blooms is recommended, as is a good fall pruning down to the ground.