Now is the perfect time to prepare for the next gardening season. Whether you're just getting into gardening or are always open to new ideas, this post is for you! Today we have 10 genius gardening hacks for dummies. These hacks promise to make your next gardening season better than ever!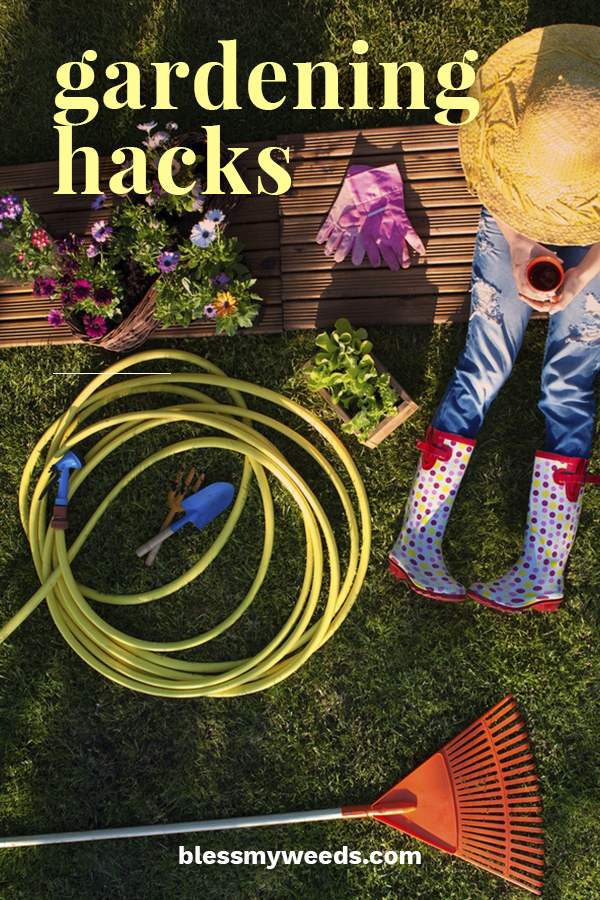 10 Genius Gardening Hacks
One of our favorite gardening hacks is for those who like to change their minds. When you're first planning out your garden, sometimes you aren't sure what to plant where. If you use double pots, you can experiment. Plant new plants using double pots, with the pots right down in the ground. Make sure all the outer pots are similar in size. Once your plants are in the ground, you can lift out the plants and the inner pot, and switch them out if you want to try other positions.
Save your 2-liter plastic soda bottles and use them to cover your seedlings in early spring. They make an instant greenhouse to keep tender seedlings warm in cooler temps.
Speaking of starting seeds, save cardboard toilet paper tubes for this purpose. Seal up one end by stuffing it with a small amount of newspaper. These biodegradable tubes just dissolve into the soil, so no worries about planting them right along with the plants.
Save your to-go coffee cup with its plastic lid. It makes an excellent indoor watering can for your houseplants!
Do some of your favorite pots have holes that let too much soil fall through? Use a coffee filter in the bottom of each pot to stop dirt from falling through.
Plastic zip ties are perfect to train trailing vines where you want them to grow.
The next time you rake leaves, rake them onto a plastic tarp. When the tarp is full, gather up the corners and haul it over to the trash cans to dump.
Use a posthole digger to make holes for your plants when you plant your garden. This is a genius back-saving hack!
For easy tool storage that really protects your tools from the elements, use a bucket of clean sand. Each time you finish using your garden tools, spray them lightly with mineral oil. Now stick them into the sand and place the bucket in your shed or garage until the next time you use them.
Use another 5-gallon bucket in your gardening chores. Without a lid, it's a great place to drop weeds as you pull them, until you empty it in the trash. With a lid, it's a seat to sit on while you work.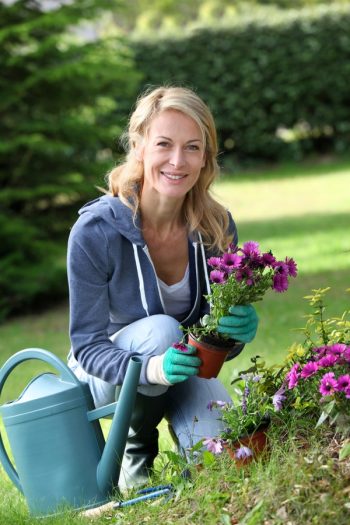 Try out these 10 genius gardening hacks and see how much easier gardening becomes. While you wait for spring to come, try these garden projects you can do indoors for the winter!