Just about every gardener is on board for long-blooming flowers for summer. If you are like me, you believe that we have waited all year for flowers!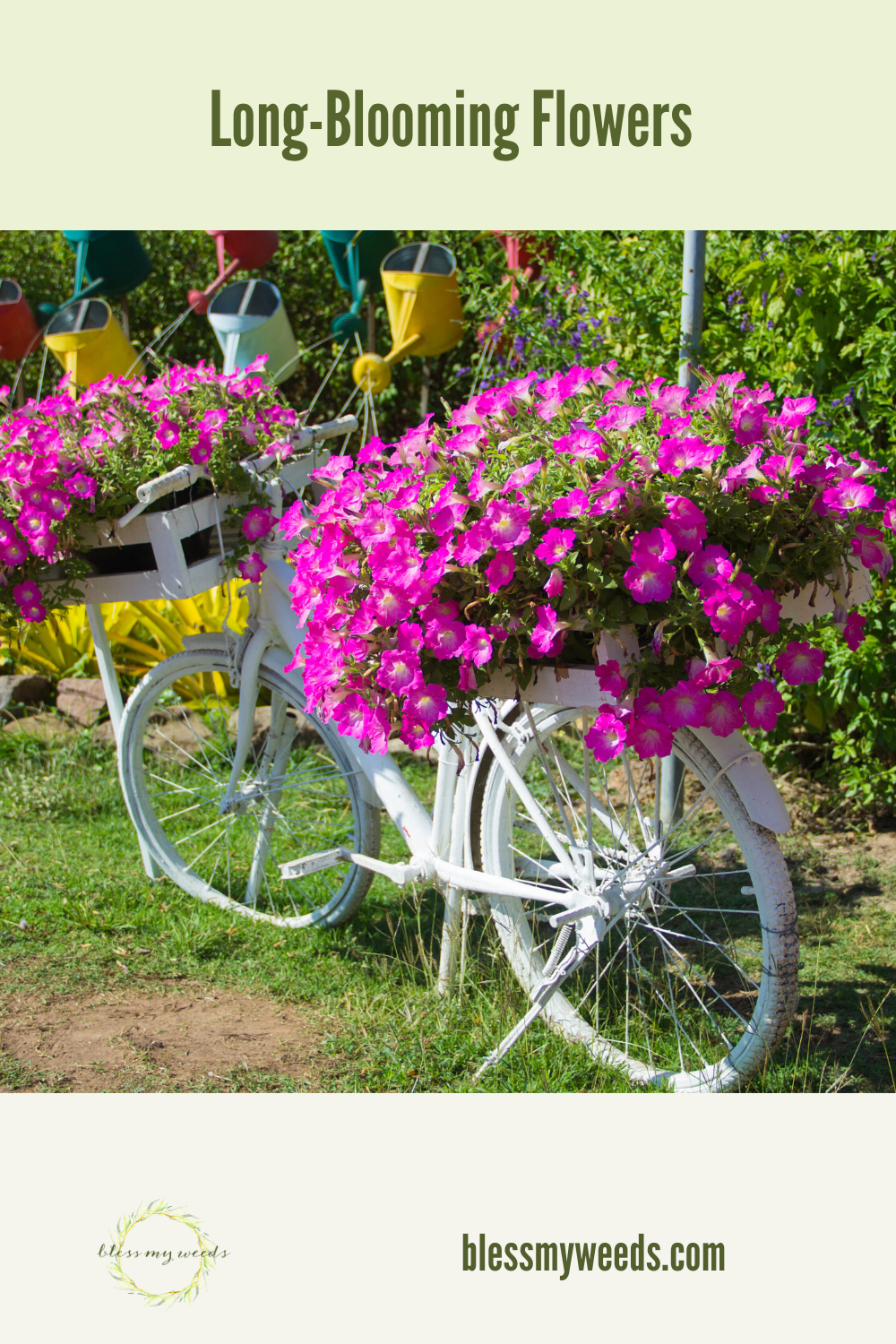 So it's important to plant the ones that perform all year long. Keep your yard looking colorful all year long with these long-blooming flowers perfect for your summer flower garden. Which variety is your favorite?
Long-Blooming Flowers
Full Sun
Petunias
Petunias are great to add to your flower garden because they are known for their long and lengthy bloom season. They'll make their entrance around mid-Spring and will hang around till mid-Fall and come in a variety of colors. This makes it easy to use because there is a color for every garden.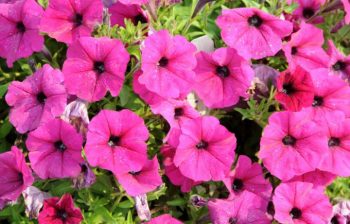 Zinnias
As long as you plant your Zinnias in an area of full sun that receives ample lighting, yours should do just fine! Pick up the hybrid profusion zinnias for gorgeous color that lasts well into mid-Fall! Talk about long-blooming flowers!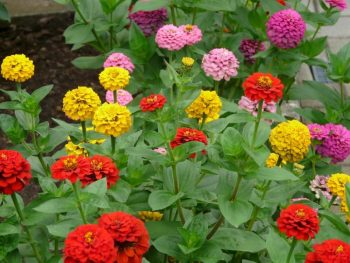 Hydrangeas
Hydrangeas are one of my favorites for a flower garden, and not just because they provide long-lasting Summer blooms! These flowers are known for blooming in early Spring and hanging around until the nights get nippy! Be sure that they get plenty of afternoon shade and are planted in acidic soil to make sure these long-blooming flowers live the longest they possibly can.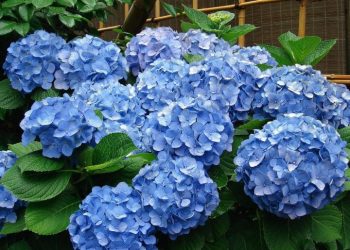 Marigold
My grandmother made sure that she always planted Marigolds somewhere in her Summer flower garden. Grow them from seed, or from seedlings purchased at a nursery. No matter your seeding method, give them ample water! Marigolds are also great for detracting bugs. Long-blooming flowers combined with bug detracting capabilities is a win-win!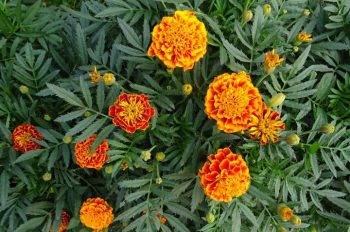 Snapdragon
This gorgeous annual is available in red, pink, or shades of white. If you are planting, make sure that you do so in early Spring for bright blooms late in the year.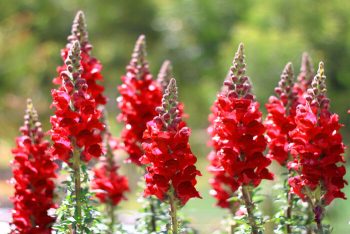 Tall Flowers
Yarrow
Yarrow has an incredibly long bloom season, but their buds may need to be trimmed in mid-Summer to prevent the flower from spreading. These plants even have a great medicinal value.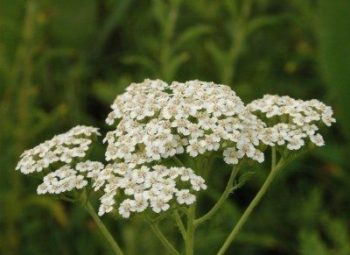 Bee Balm
Bee Balm blooms in late Spring and stops around early Fall. This plant should be planted in rich, humusy soil in the full sun. Use the flowers for an herbal tea!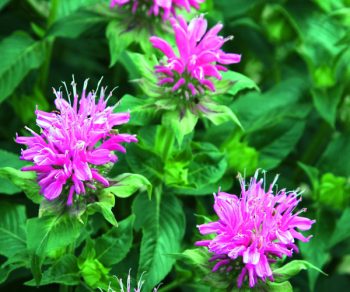 Dahlia
Plant Dahlia plants when your soil has reached a warm 60 degrees. Waiting to plant will ensure that you have stunning blooms into the late Summer.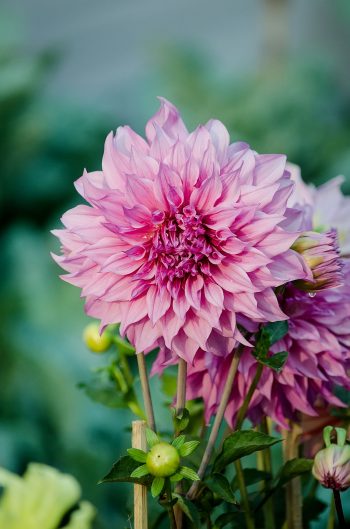 Canna Lilies
Canna lilies begin blooming in early Spring and are known to hang around even during the hottest Summer months. Keep soil moist even through the hottest months to make sure their blooms stay gorgeous.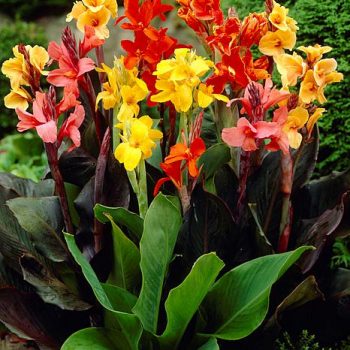 See which one of these long-blooming flowers you can pair with the best trailing plants for window boxes!