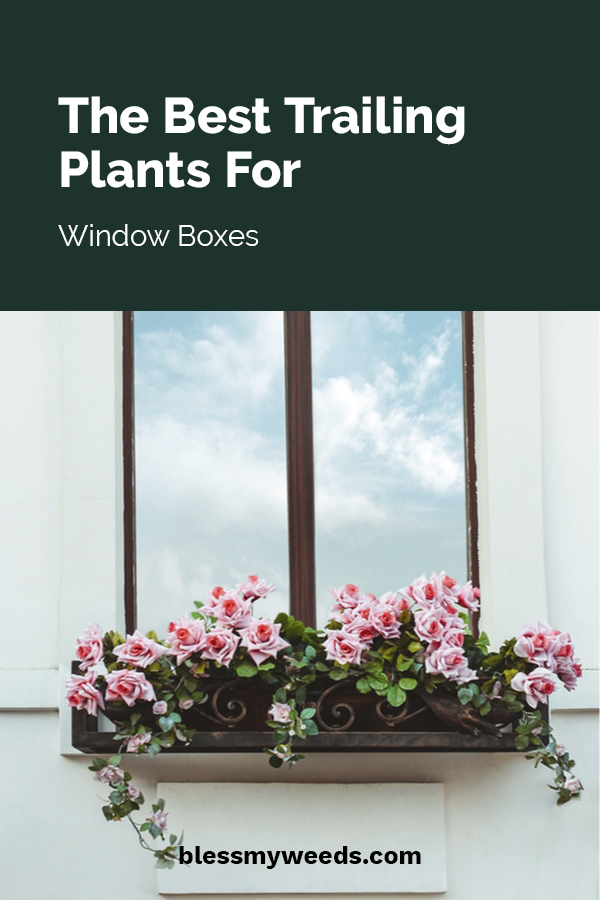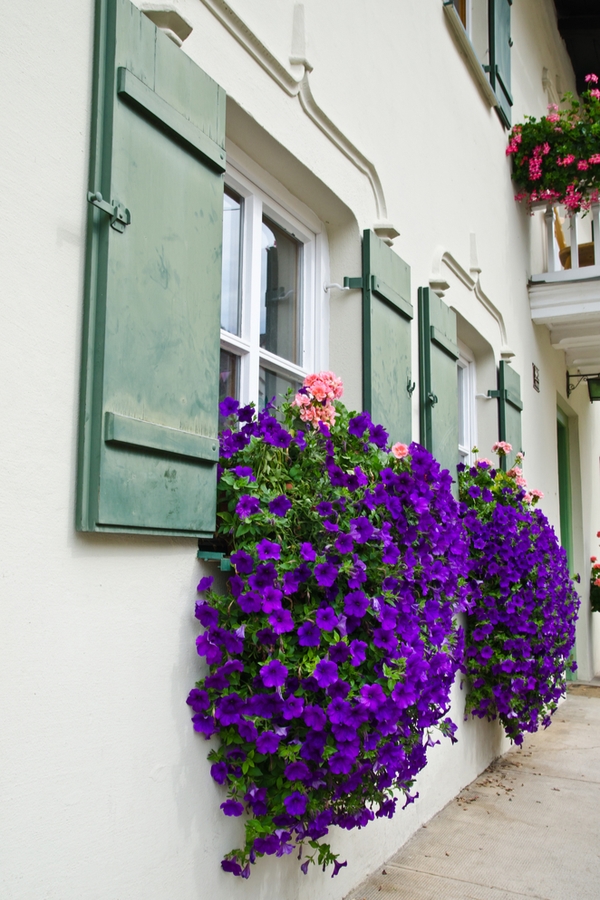 Looking to dress up your home exterior with flowers? The best trailing plants for window boxes are those that liven up your exterior by the way they trail artfully beyond the confines of the window box, or even a hanging basket. An assortment of colorful blooms and rich green foliage doesn't hurt either. Today's list of trailing plants for window boxes is all you need before you head to your local nursery for plants to dress up those windows. Don't leave home without it!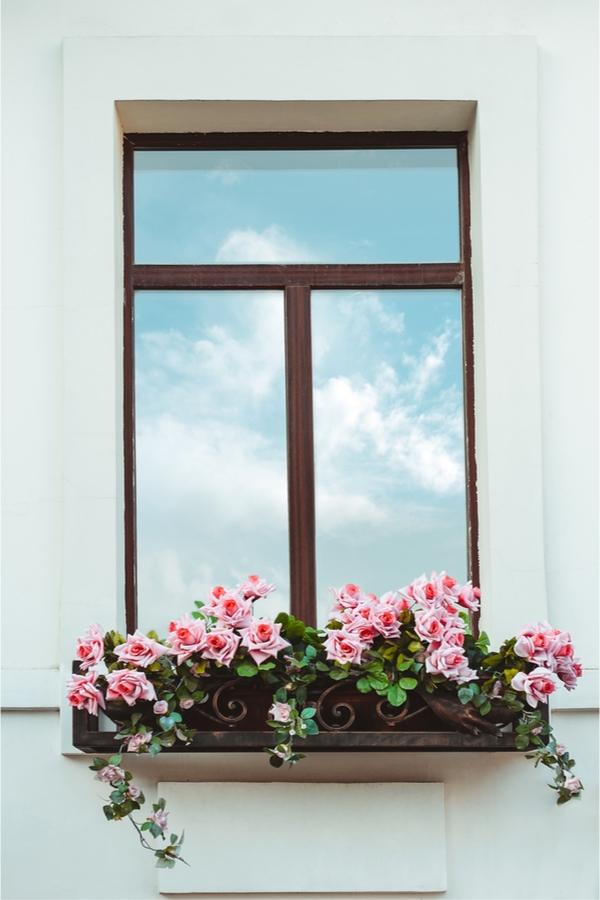 Best Trailing Plants for Window Boxes
English Ivy is a lovely choice as a base plant for your window boxes. It cascades over the sides of the boxes and gives your flowers an attractive backdrop of green foliage. Ivy thrives in lots of light conditions, and is also drought-tolerant.
Lantana is another of my favorite trailing plants for window boxes. This is an easy-to-grow plant that thrives in the hot sun, requiring less moisture than you think. It's also deer resistant! The foliage is available in blue-green and Chartreuse varieties, with flowers ranging from red to purple and yellow to orange.
Try including Coral Bells in your window boxes this year. Also known as Heuchera, Coral Bells add lots of texture and interest to any container garden. Most varieties boast a gorgeous deep purple or burgundy foliage. It does have small flowers, but the real draw of Coral Bells is the showy foliage. I
t's not a finicky plant, and doesn't care if you plant it in shade or full sun.
Ice Plant is another deer-resistant option, which helps if you have low window boxes and an abundance of deer. It gets its name from the icy looking glittery dots on its foliage.  Put Ice Plant in a spot where it receives full sun. It tolerates part shade, but will not bloom as well. Ice Plant is available in purple, yellow and pink varieties. It also attracts butterflies!
Are you familiar with Alyssum? It's a favorite of many gardeners for its sweet fragrance and abundant blooms. Alyssum is another easy-to-grow plant that prefers lots of sunlight and well-drained soil. It may stop blooming during the hottest part of the summer, but it's only taking a break. It'll be back in full force once it cools down a bit!
Periwinkle is so great at creeping, that it is often used to help with erosion control on hillsides. This is a broadleaf evergreen plant that needs a bit of pruning and control, but rewards you with an abundance of periwinkle blue flowers all spring. It will thrive in a variety of light conditions.
It's not too late to get some trailing plants for window boxes and dress up your exterior for the summer and fall. Which are your favorites?