Plants bring life to the indoors and out for many reasons. But perhaps the best plants to own are fragrant plants. If you grow plants that smell heavenly inside your home, you may as well throw out the bottles of air freshener! Make your home and/or your yard smell amazing with one of these 10 fragrant plants that smell heavenly.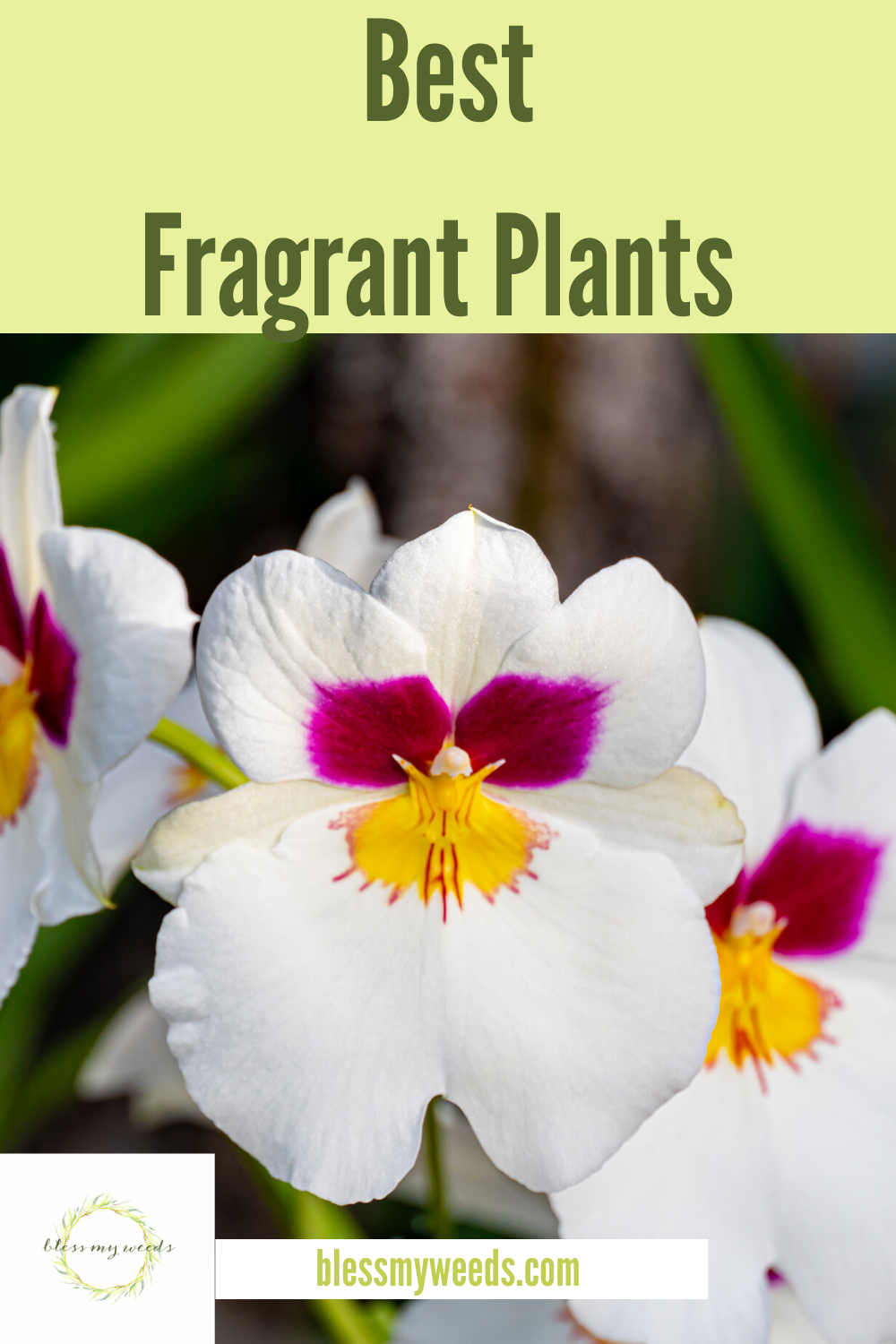 10 Fragrant Plants That Smell Heavenly
1. Scented Geraniums
Headlining our list of fragrant plants is the scented geranium. Scented geraniums come in a variety of fragrances and are easy to grow in small planters on a windowsill.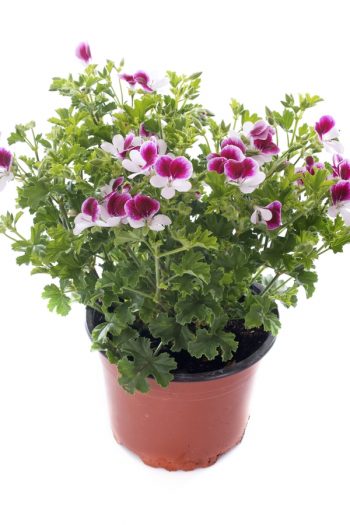 2. Jasmine
This plant flourishes in spots of bright light and plenty of humidity. Because of their vine-like attributes, they also grow really well outdoors on a trellis or pergola.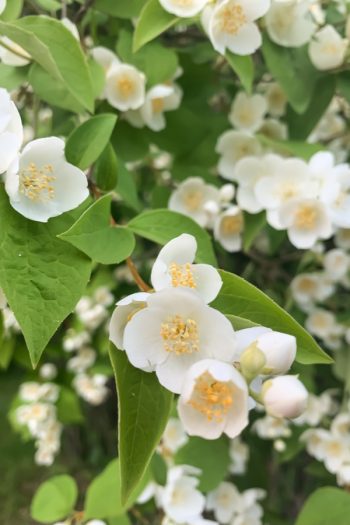 3. Sweet Bay
Sweet Bay grows best in plenty of sunlight. It prefers humidity, so grow it on a pebble tray if you live in a drier climate. This fragrant plant gives off an herbal scent. The leaves are used to flavor soups and stews.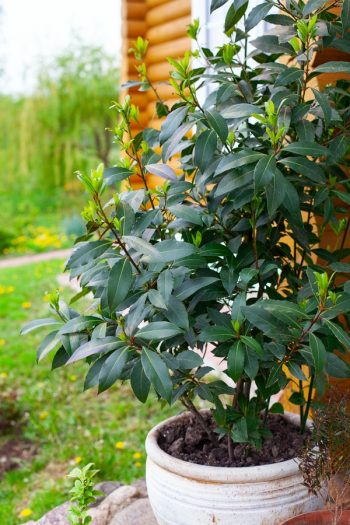 4. Lavender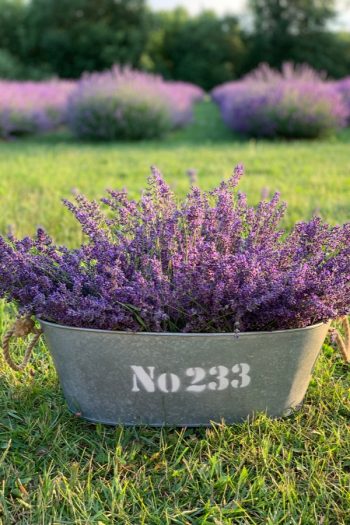 Most everyone recognizes Lavender as a sweet-scented herb with lovely purple flowers. It is easy to grow indoors as long as it has light and warmth. Water lavender only when very dry and do not fertilize. Lavender is definitely one of the first to come to mind when I think of plants that smell heavenly!
5. Rosemary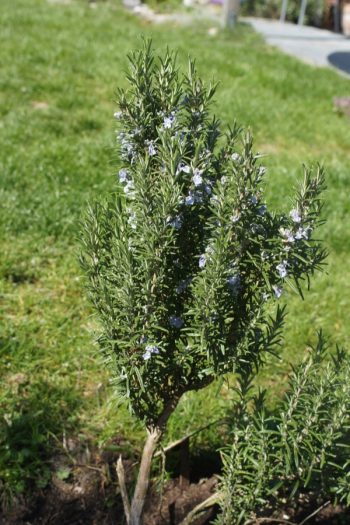 Rosemary is another sweet-scented herb. It prefers well-drained soil and needs adequate air circulation to thrive indoors. Just plan on placing your rosemary plant next to a window.
6. Pansy Orchids
This plant is uniquely gorgeous, easy to grow, and beautifully scented! Have you ever seen anything like it?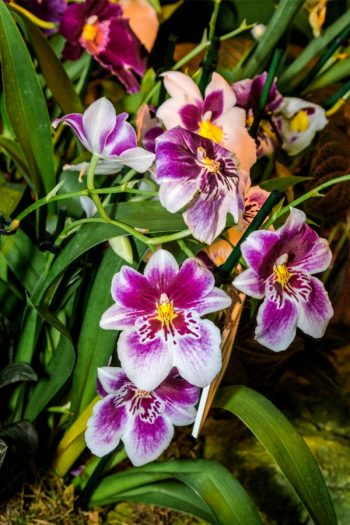 7. Gardenia
Gardenias smell incredible, but they are not for the faint of heart! They require careful tending. Gardenias grow best in areas with temperate winters. They'll also grow indoors over the winter.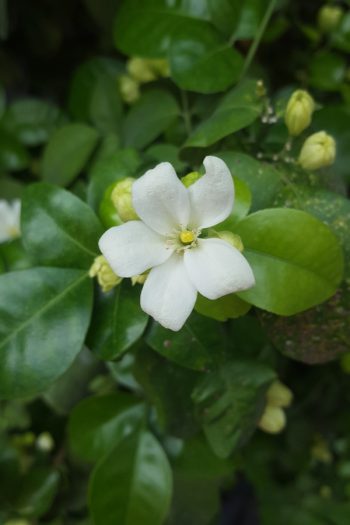 8. Lilac Bushes
When Lilacs bloom in the spring, they produce the most heavenly smell that will welcome you as soon as you step outside! Plant in the spring or fall in a spot with plenty of afternoon sun and well-drained soil.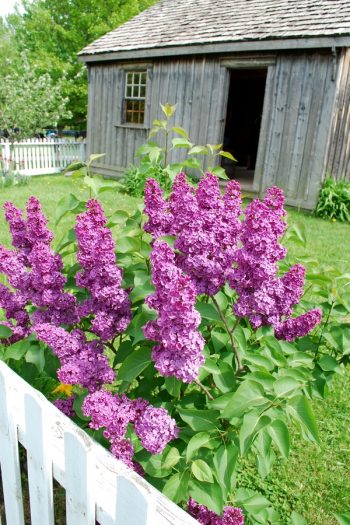 9. Honeysuckle
This is a fragrant plant with beautiful flowers. Like Jasmine, Honeysuckle is a vine perfect for growing on a trellis or a pergola in your backyard.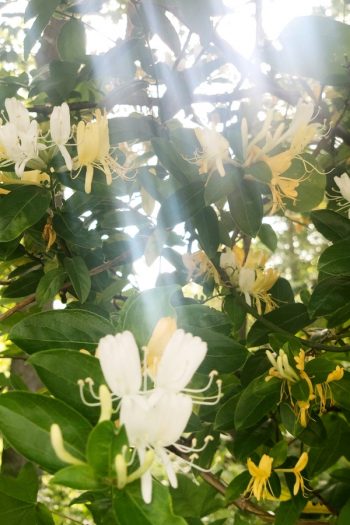 10. Mint
With its refreshing, clean smell, mint is a great choice for your garden or indoors. It is easy to grow indoors and can be used to make homemade tea.