Coffee grounds are great to use outdoors! You can put them in your compost pile or add them to flower beds. This is great for plants and flowers that like acid. Just be careful if you have a dog, because coffee grounds can be harmful to them.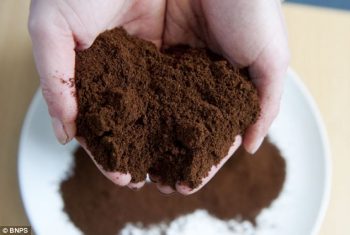 You can also sprinkle coffee grounds into your garden or flower beds to keep slugs at bay. This trick also works at the entrances of your home to help keep ants away.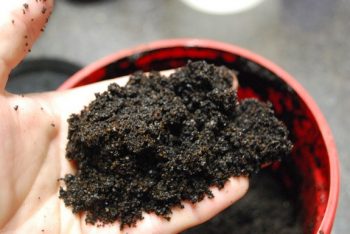 Put some coffee grounds on a rag and use this to clean stuck on food off of your dishes. The grounds act as an abrasive that cut through grease without damaging your dishes.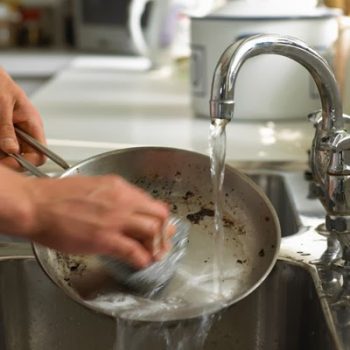 Take a bowl and fill it with some coffee grounds. Stick that in the back of your fridge (or anywhere else that's stinky) to help eliminate odors.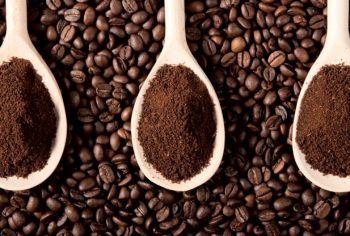 If you have a piece of furniture that's made from dark wood but has scratches in it, then try this. Add some coffee grounds to a bit of water, dip a rag in it, and then use that to hide the scratches!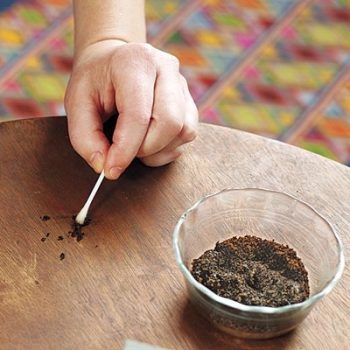 You can also use coffee grounds to dye fabric to get that nice golden brown look! The type and color of the fabric will influence how long to soak it for, but this is a cheap and easy alternative to expensive dyes!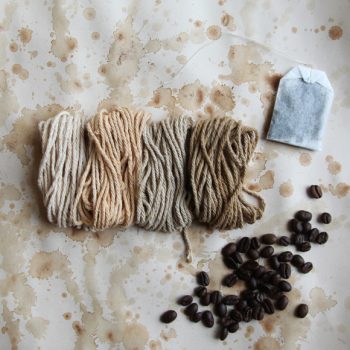 Grab a handful of coffee grounds and rub them in your hands to exfoliate and get rid of dead skin. Just rinse your hands well afterwards unless you want them to smell like coffee all day!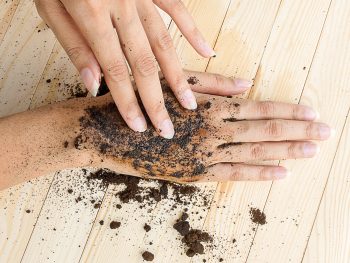 Drop of bit of coffee grounds into your garbage disposal, turn the water on, and run it for a few seconds. This helps eliminate odors and is said to also sharpen the blades of your garbage disposal.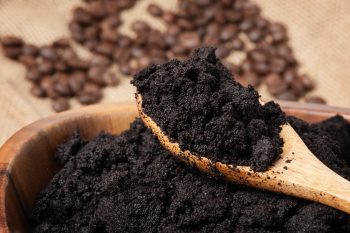 If you need a fake beard for a Halloween costume or stage production, try coffee grounds! Just add a bit of warm honey to your face and apply the coffee grounds. They should stick and look exactly like stubble!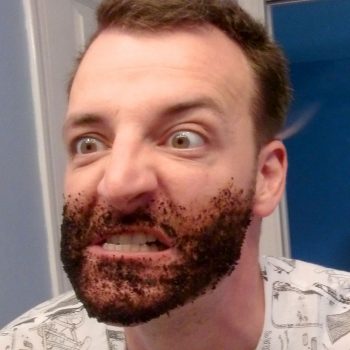 I hate cleaning the fireplace because the ash and soot seem to get everywhere. However, coffee grounds can help with that! Just sprinkle the damp grounds onto the ashes and it will weight them down so they don't float into the air when cleaning!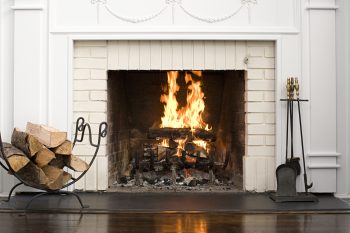 Before your shampoo, grab a handful of coffee grounds and run it through your hair. This is especially helpful if you use product because the coffee grounds help scrub and clean your scalp. It also adds a nice natural shine!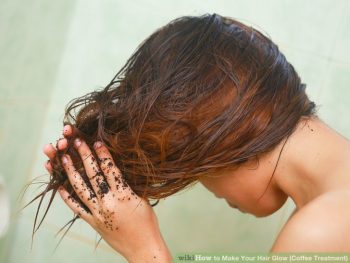 Make a mocha face mask to help your skin look great! Mix together 2 tablespoons of fresh coffee grounds, 2 tablespoons cocoa powder, 3 tablespoons whole milk (or heavy crema or yogurt), and 1 tablespoon of honey. Apply it, let it sit for about 15-20 minutes, and then gently wash it off in the shower. Your face will feel great!