Today I have some fun ways to decorate your garden fence! If your fence strikes you as plain or boring, there's nothing that says you can't decorate it. In fact, you should! And here are some ideas to inspire you.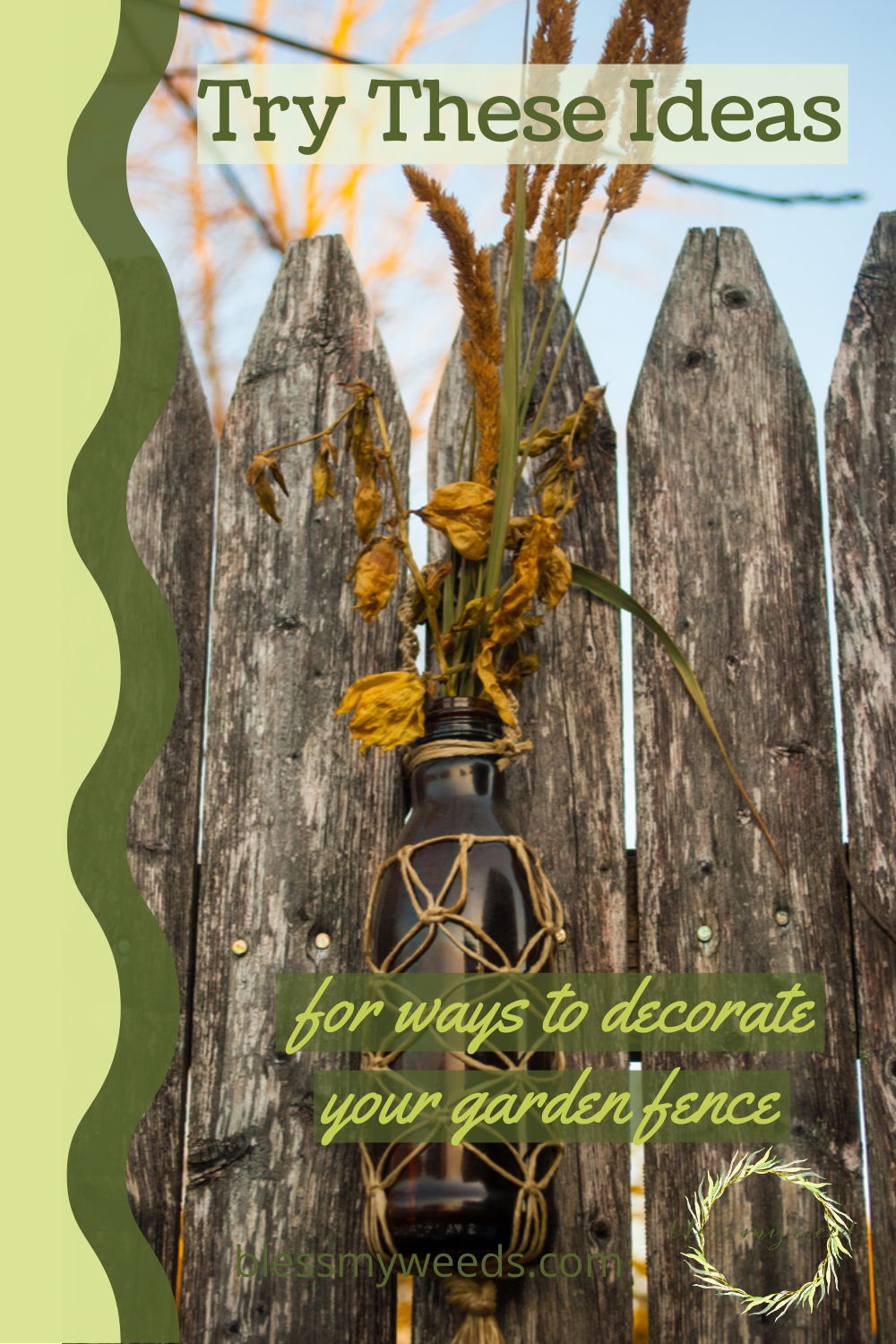 Fun Ways To Decorate Your Garden Fence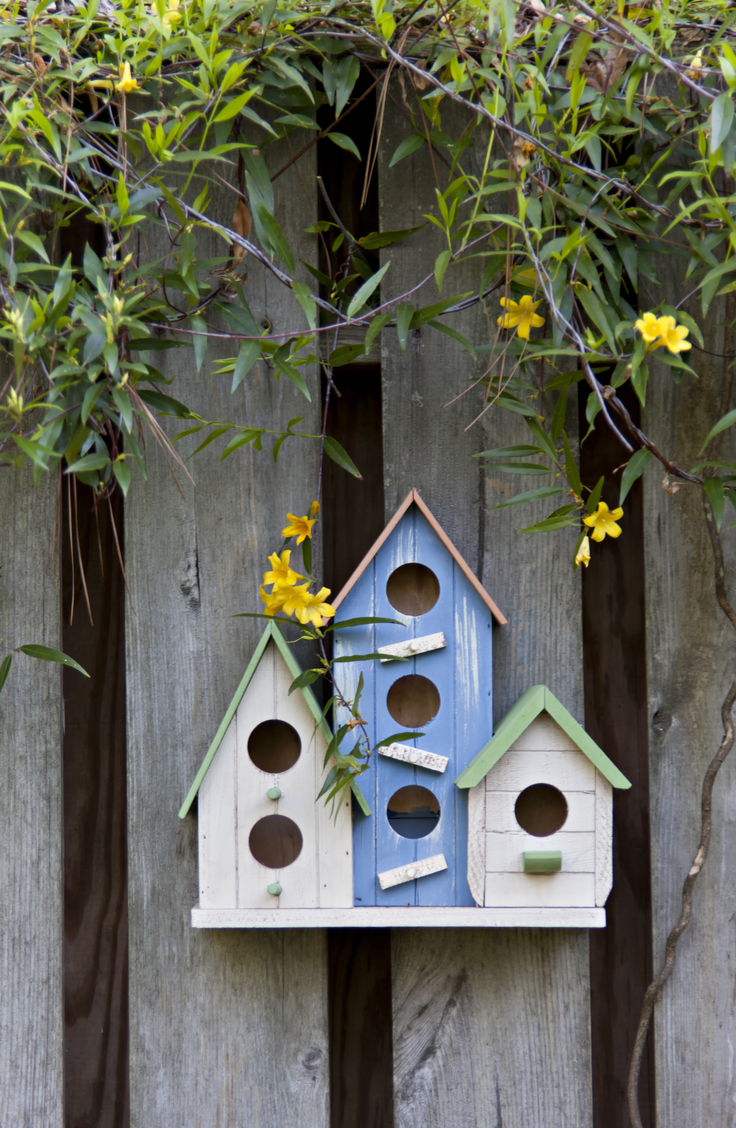 Add colorful birdhouses to the side of your fence for a fun and beautiful arrangement. Not only does it add some color and texture, but it can also bring birds to your yard for hours of bird watching.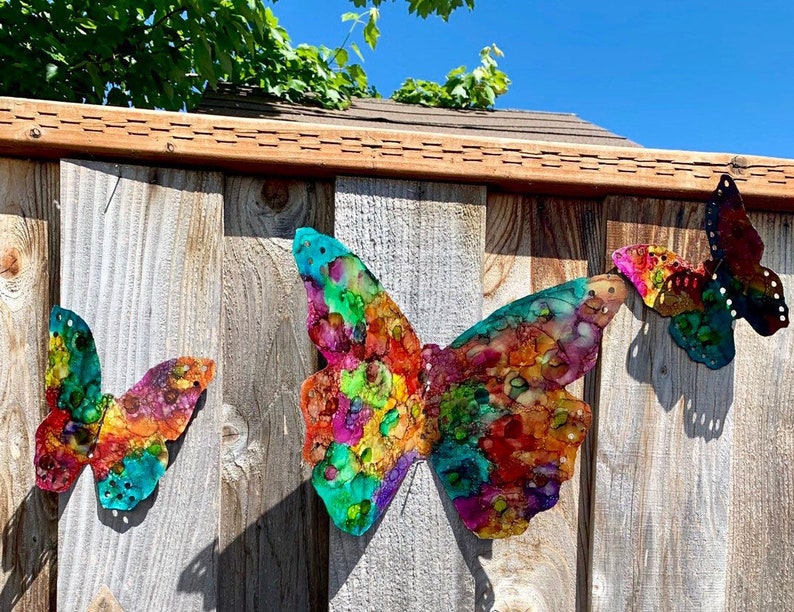 Make (or buy) metal butterflies that you can scatter across your fence to look like a flock of butterflies has invaded your yard. Do all one color or use a multitude of different colors for a rainbow effect.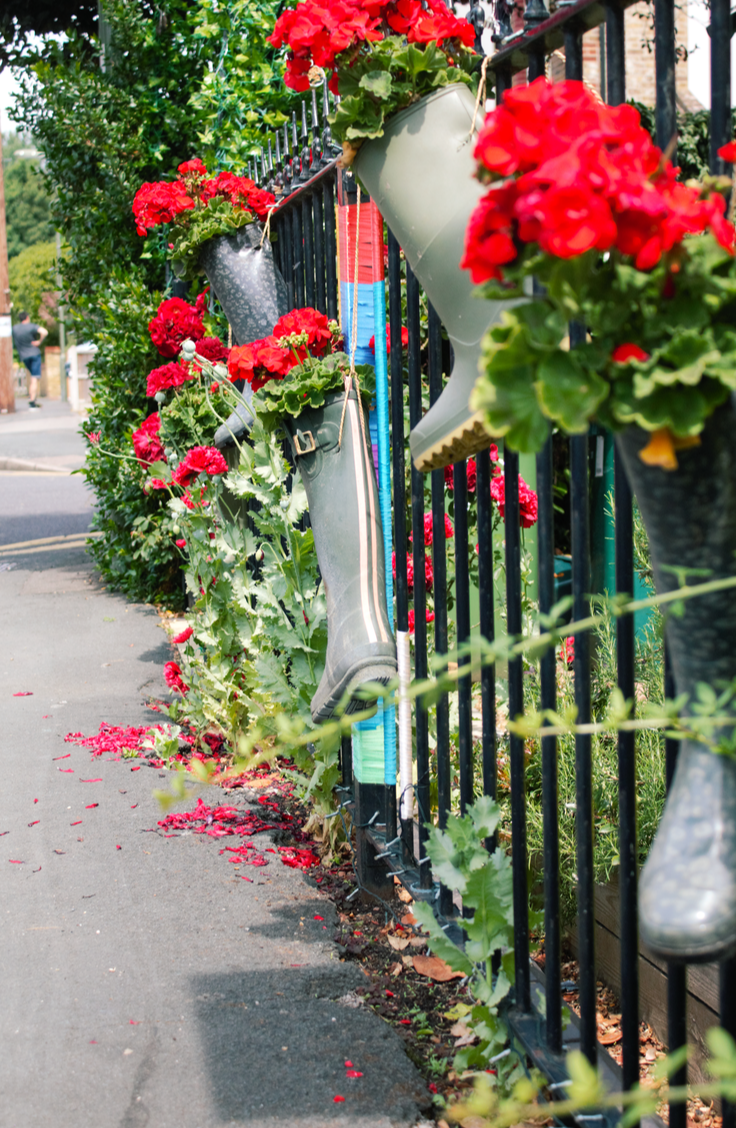 Use rainboots to make planters and hang them on your fence. It's simple, easy and looks so cute! Choose a variety of different sizes and colors of boots.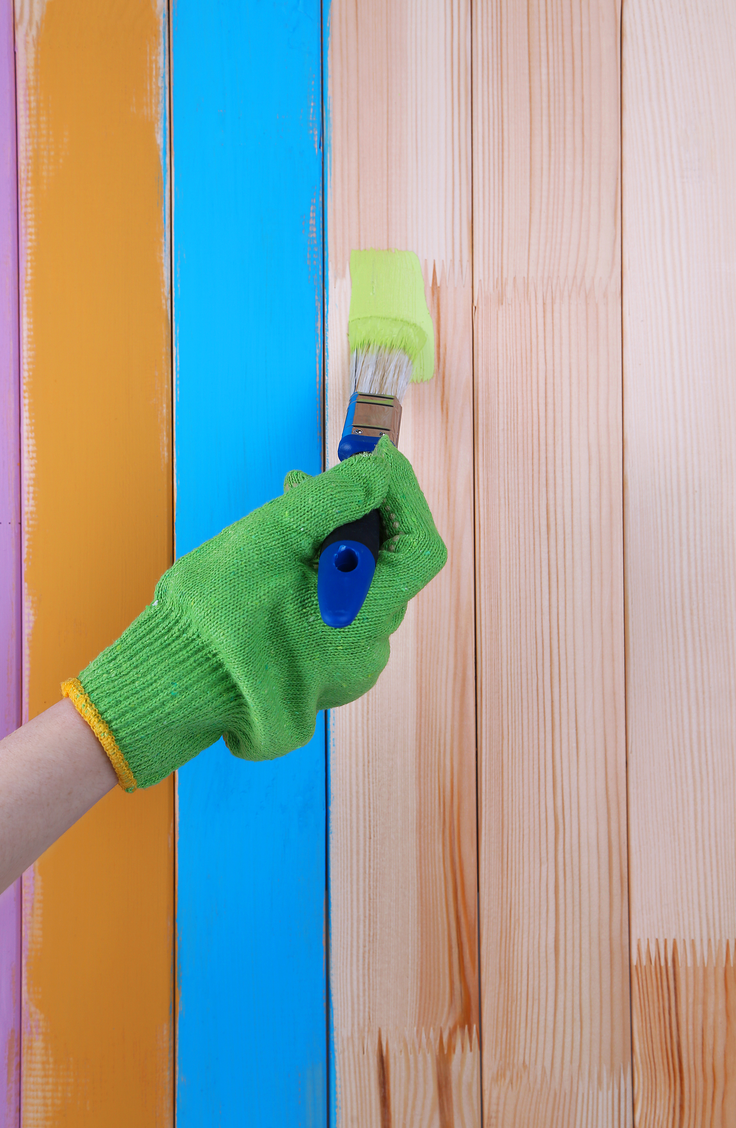 Make a fantastic mural across the side of your fence that will attract everyone's attention. You can do a nature scene, a favorite comic book character or anything else that strikes your fancy. Or paint the slats in some bright colors. It's unique and fun!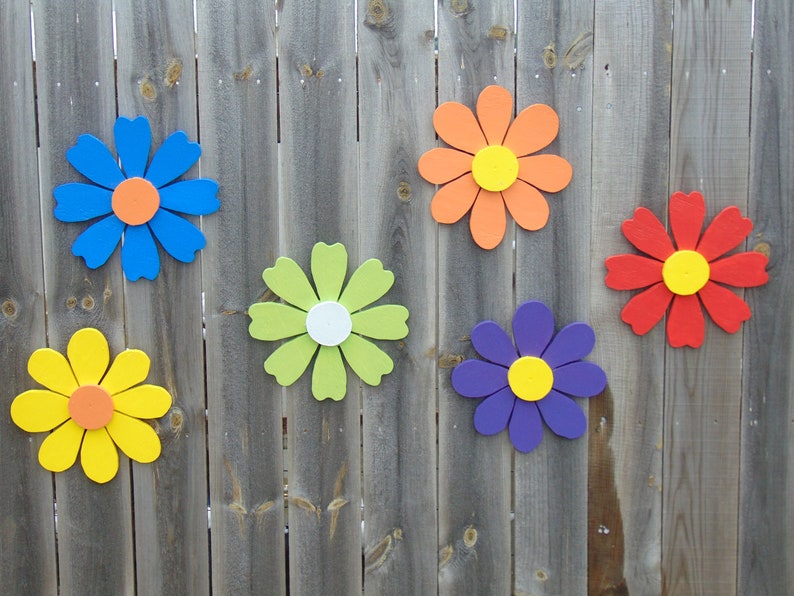 Use wrought iron decor and other metallic decorations for your yard, but hang them on the fence instead. I love both the texture and color that they add to the yard, without taking up any of your precious yard space.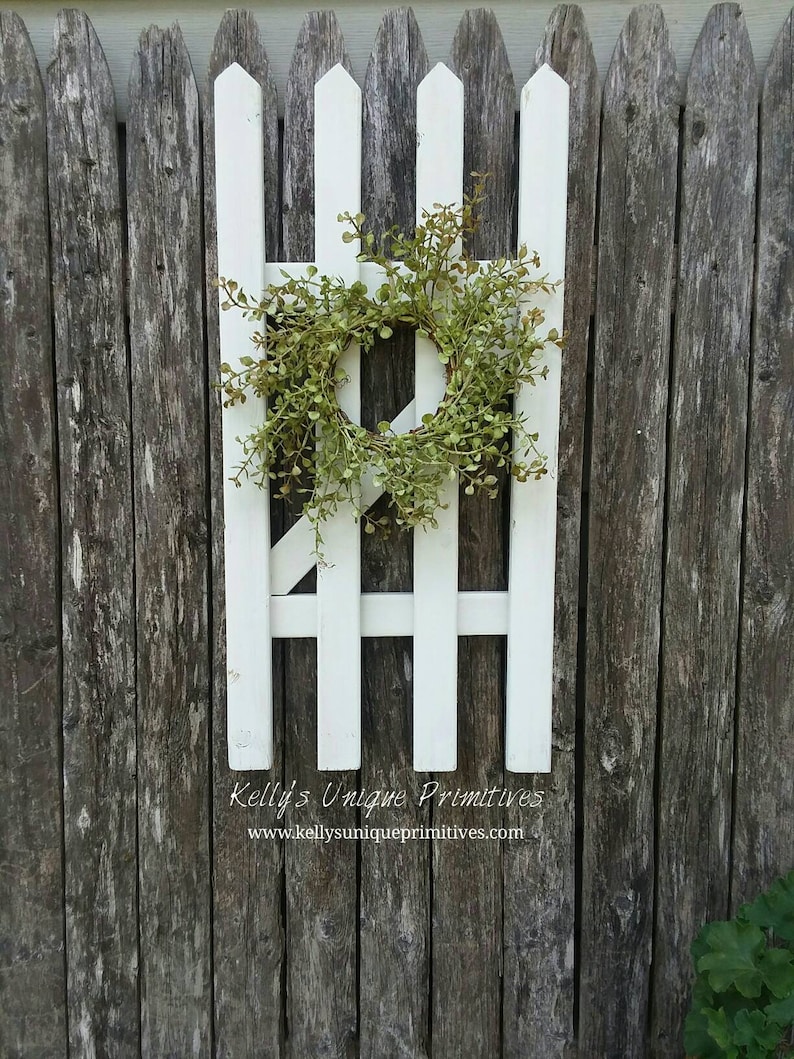 Give your fence a nice cottage look by adding rustic materials to it. Try a flower box, window frame, wreaths or other cottage decor. I think this is my favorite look!
More Ways To Decorate Your Plain Fence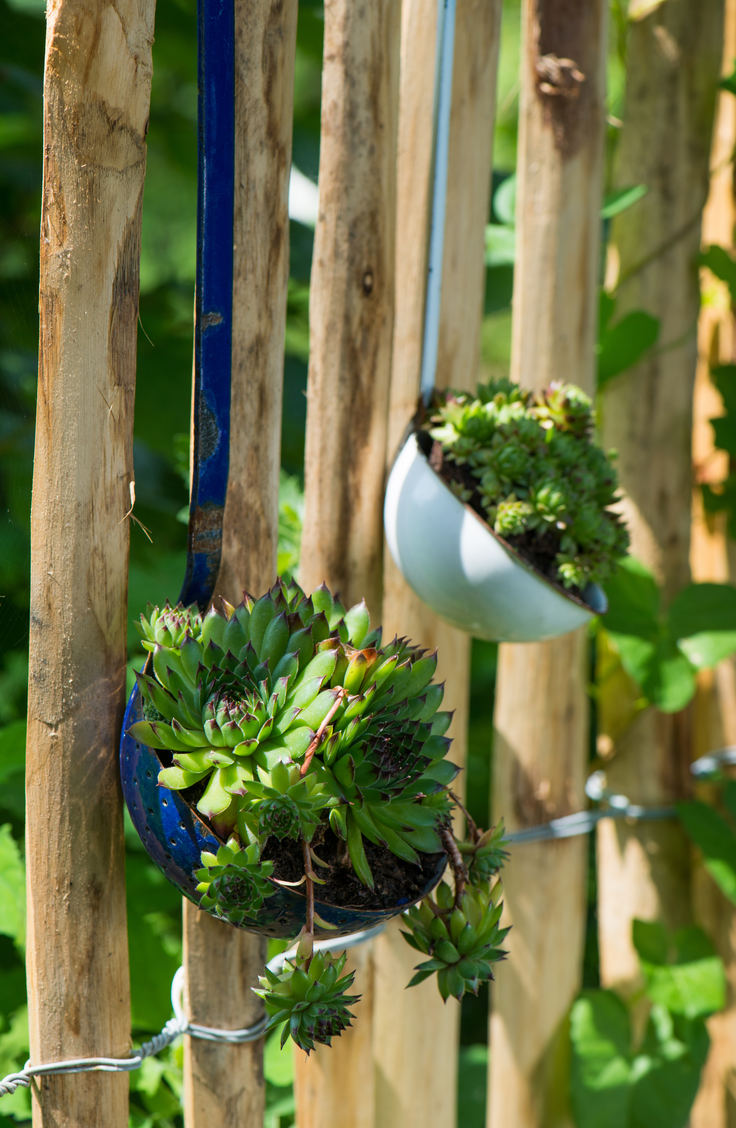 Make vertical gardens that you can hang from your fence. It gives you more gardening area to work with. This is especially great if you want more planting space but don't have it available on the ground. Ladles make very interesting planters!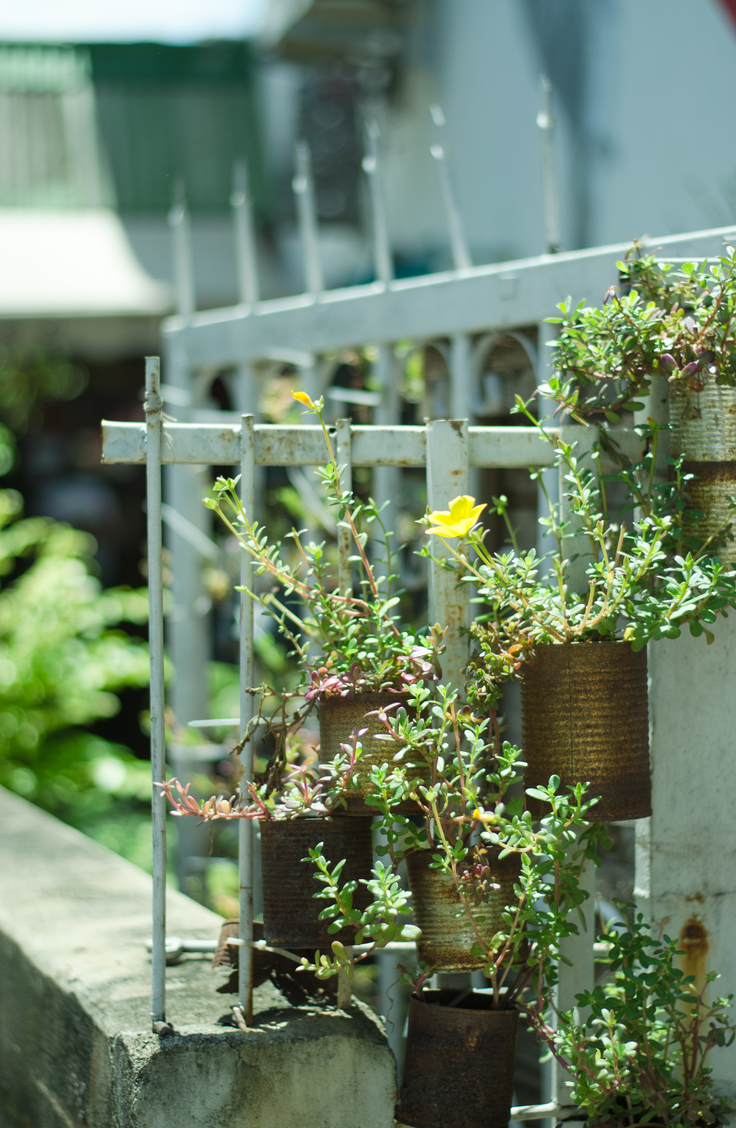 Mount empty tin cans sporadically across your fence. They make awesome planters for a variety of flowers or herbs. Even if they have some rust, they still look great.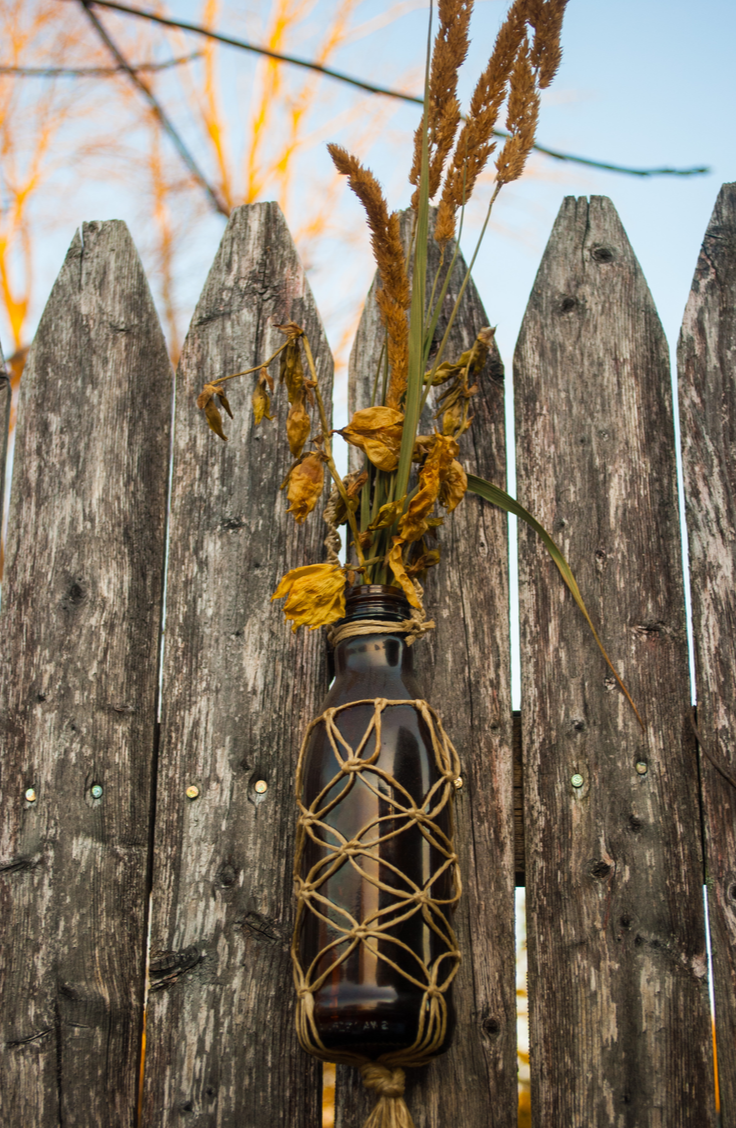 Use empty wine bottles to hang flower vases on your fence. You can choose different kinds of bottles and flowers, whatever you like is great!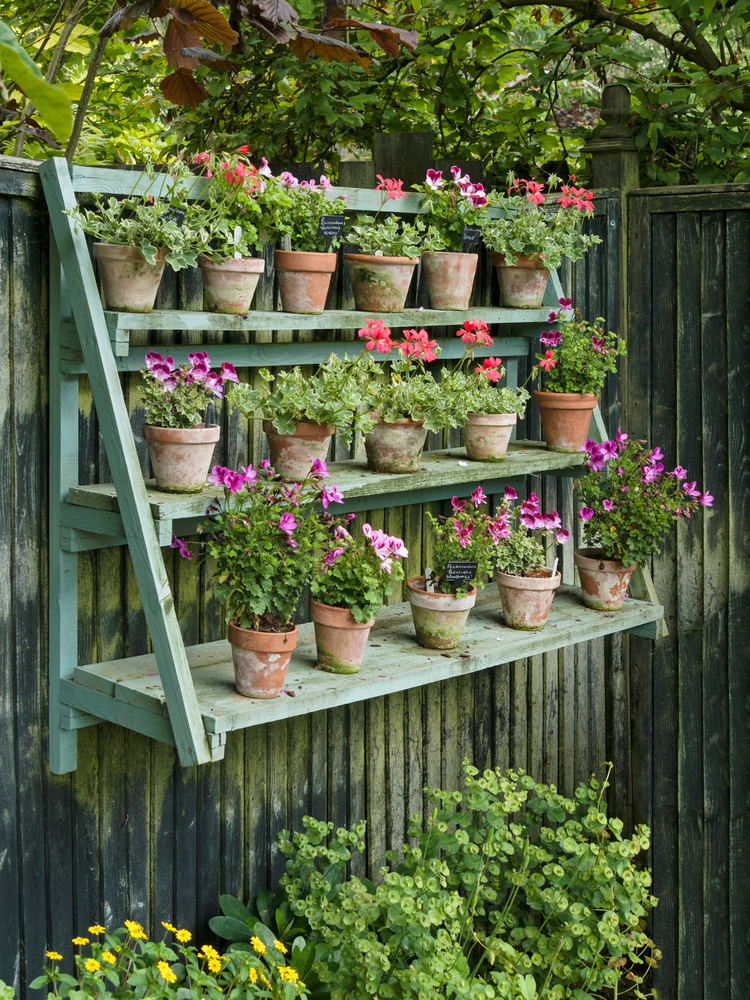 Hang shelves along your fence to add dimension, color and style to the fence surface. You can add whatever items you want to the shelves, but small planters with succulents would be amazing choice.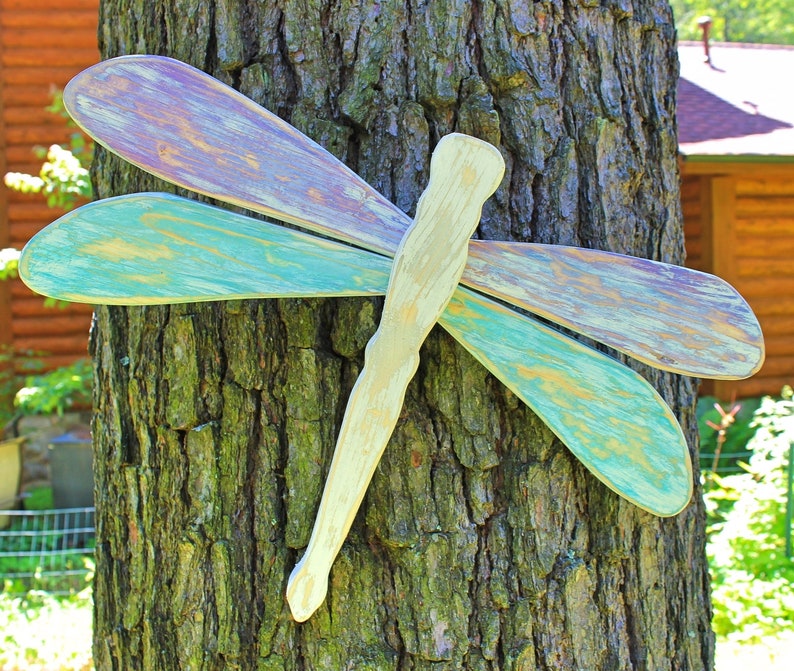 Buy some large wooden dragonflies to mount on your fence–or try to make your own! Paint them or mix and match sizes and styles to get fun and unique dragonflies.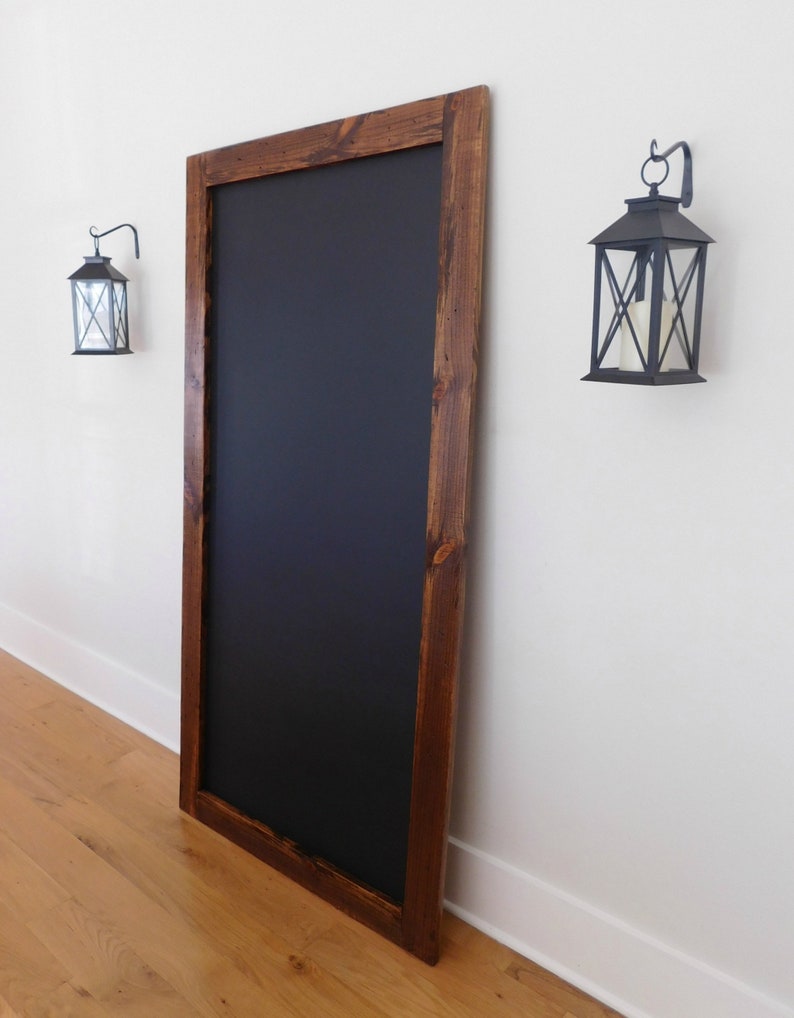 If you have little kids who love playing outside, then consider putting up a giant chalkboard or even painting your fence with chalkboard paint. Kids can use chalk to draw and write on it without any problems.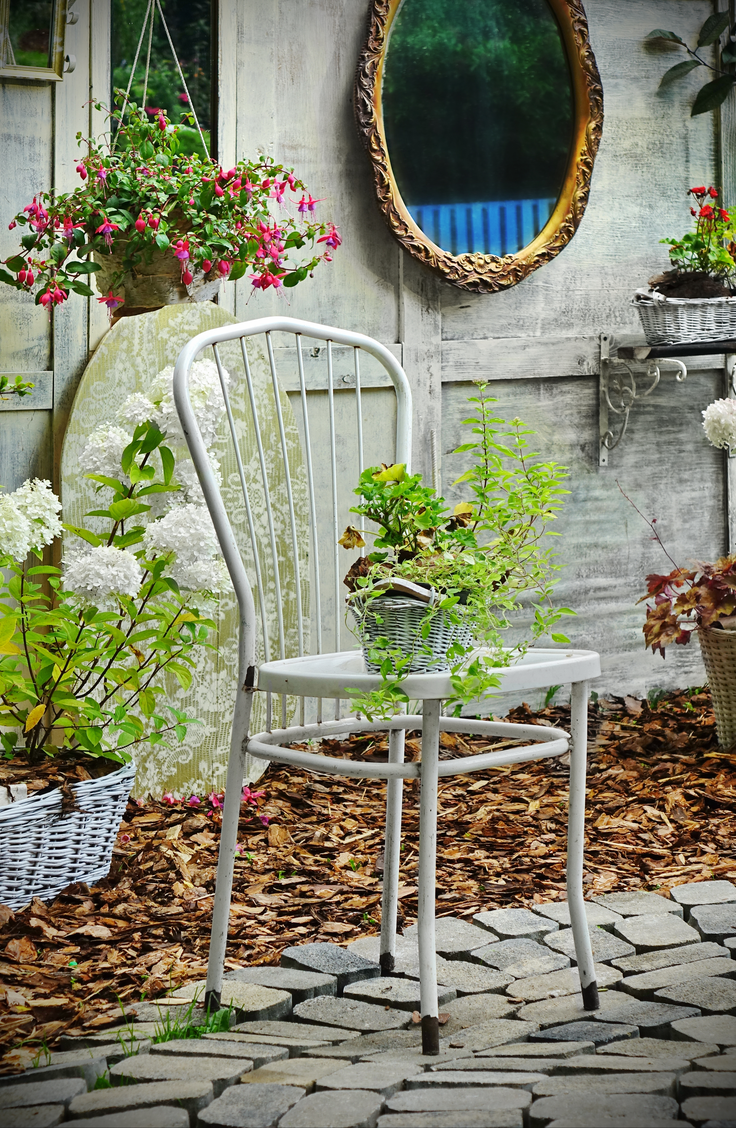 If you have a small yard, then hang mirrors from the fence. Believe it or not, the mirrors reflect the light, yard and sky to make your yard look bigger than it actually is. It's genius!
Did you enjoy this look at fun ways to decorate your garden fence? Which one is your favorite?