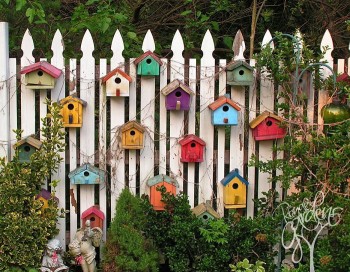 Add colorful birdhouses to the side of your fence for a fun and beautiful arrangement! Not only does it add some color and texture, but it can also bring birds to your yard!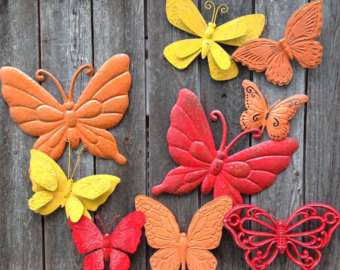 Make (or buy) metal butterflies that you can scatter across your fence to look like a flock of butterflies has invaded your yard! Do all one color or choose from multiple different colors.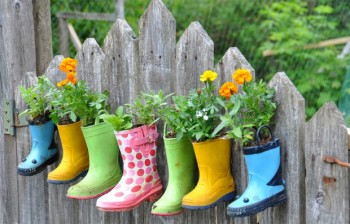 Use shoes to make planters that you can hang up on your fence. It's simple, easy, and looks good. Choose different sizes, shapes, and colors of shoes and boots.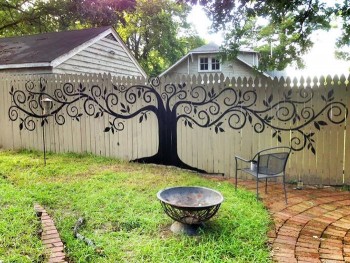 Make a fantastic mural across the side of your fence that will attract everyone's attention! You can do a nature scene, a favorite comic book character, or anything else. Just make it look good.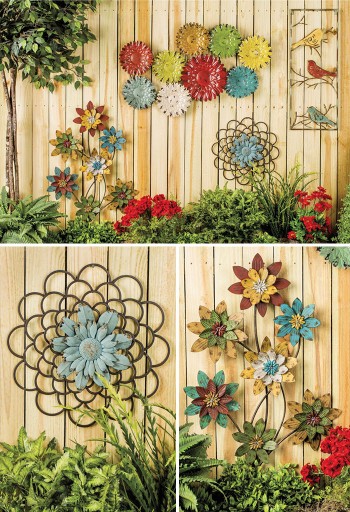 Use wrought iron décor and other metallic decorations for your yard. I love both the texture and color that they can add to the yard without taking up a bunch of yard space.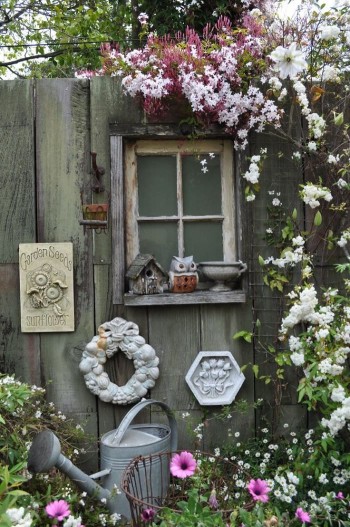 Give your fence a nice cottage look by adding rustic material to it. Use a flower box, window frame, and other aspects of a cottage!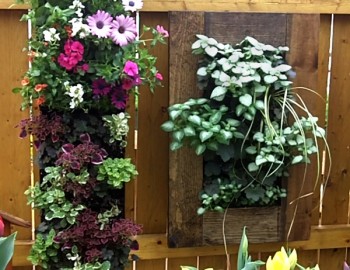 Make vertical gardens that you can hang from your fence and add to your gardening area. This is great if you want more planting space but don't have it available on the ground.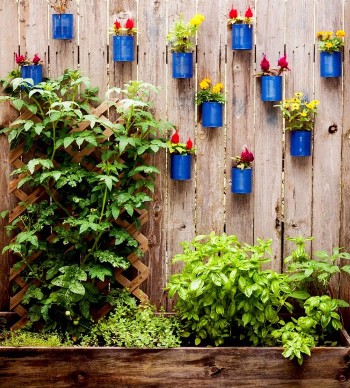 Use tin cans sporadically across your fence to be fun and colorful planters. They're small, so you can't grow lots of big things in them, but they still look great.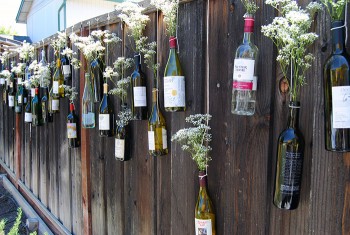 Use empty wine bottles as flower holders on your fence. You can choose different kinds of bottles and flowers, just make sure they look good!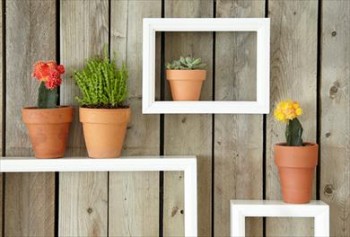 Add shadow boxes along your fence that add dimension, color, and style to your fence. You can put whatever items you want in the shadow box, though.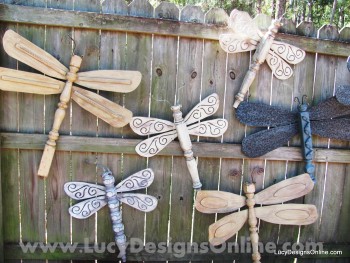 Make these gorgeous dragonfly decorations out of fan blades and table legs. You can paint them or mix and match sizes and styles to get fun and unique dragonflies!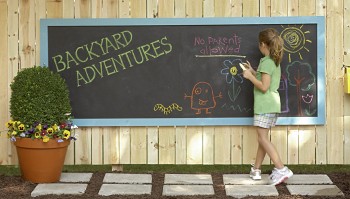 If you have little kids who love playing outside, then consider putting up a giant chalkboard or even making your fence a giant chalkboard. They can draw and write on it without any problems and do their own decorations!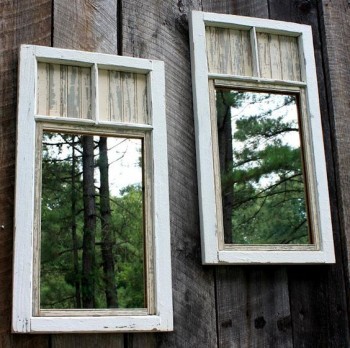 If you have a small yard, then hang mirrors from the fence. Believe it or not, the mirrors will reflect the light, yard, and sky, making your yard look bigger than it actually is. It's genius!