There's no denying the charm of a cottage flower garden. Did you know you can extend that charm all the way through to your front porch? I love giving a porch the look of a cottage flower garden, and you can too. Here are 5 sensational ideas for cottage flower garden porches you don't want to miss!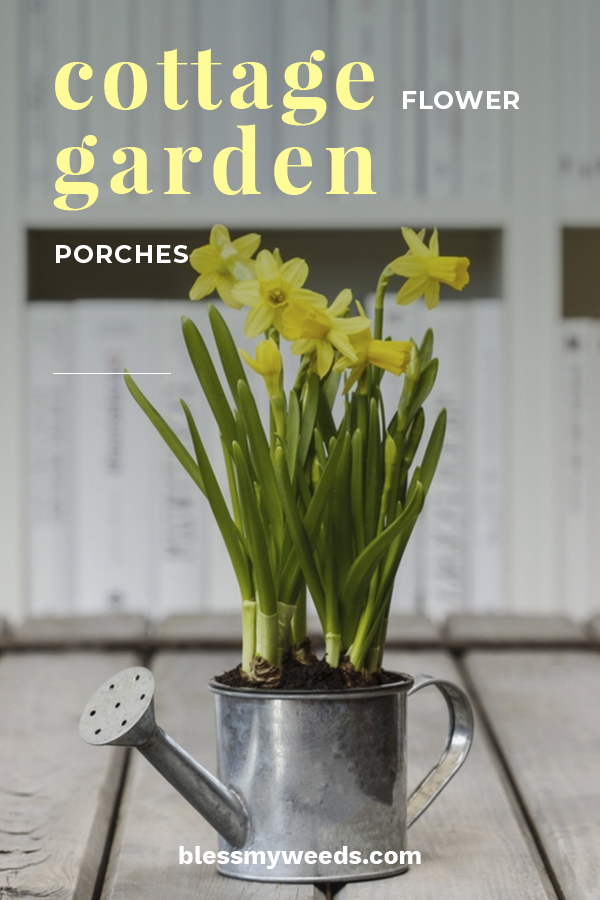 Cottage Flower Garden Porches
First, let's make sure we're on the same page regarding a cottage flower garden. No matter where you may happen to live, a cottage flower garden is a place that makes you feel peaceful and tranquil. Cottage flower gardens are not highly manicured. In fact, they are known for being natural and at-ease. To create a cottage flower garden porch, you just need to know the 5 aspects to incorporate. Here are the ideas.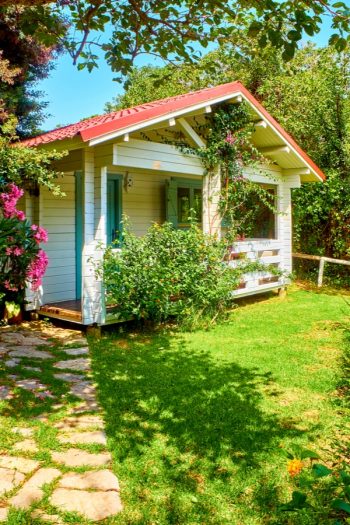 1. Incorporate Climbing Roses
A cottage flower garden porch, like the garden it's named for, is lovely and inviting. Climbing roses certainly add to that appeal. A porch with columns and other architectural elements provides the perfect spot to incorporate climbing roses. And not only do they look inviting, they also provide a touch of privacy without being overdone.
 
2. Use Flowers
A cottage flower garden porch definitely requires flowers! You'll need containers to make this happen. But not just any containers–look for ones that have a country or farmhouse sort of appeal to them. Galvanized buckets and old milk cans are one option to try. As you set out flowers on the porch, think about layering them in different heights as they are out in a flower patch. A country-style bench is one way to layer flowers.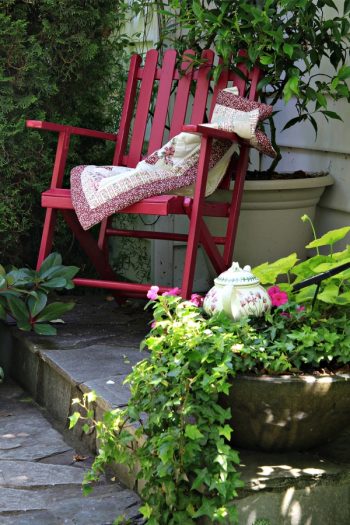 3. Provide A Spot To Sit
What are cottage flower garden porches without a spot to sit and enjoy them? A rocking chair is perfect for this job. If you have room, a porch swing is even better! Don't forget to add a colorful throw pillow!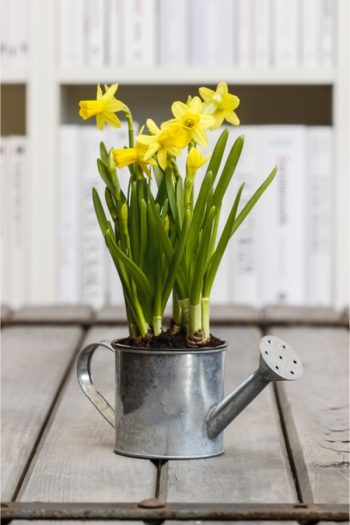 4. Watering Cans
An essential element in a cottage flower garden is a watering can or two. Walking among the flowers to water them by hand is an enjoyable part of many gardeners' afternoons. Don't forget to include watering cans in your cottage flower garden porch design. And don't be afraid to think outside the box. See how many ways you can use them!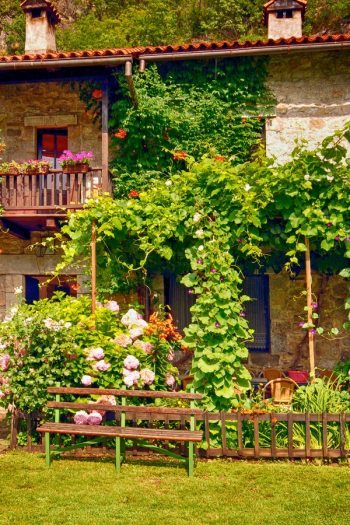 5. Flower Boxes
Include flower boxes in your cottage garden porch, and the more rustic the better, as far as I am concerned. Flower boxes are versatile. Use them on your windows or on the porch railing. Trailing flowers look especially amazing in a window box!