Old, rotting garden pallets are an eyesore that almost all of us can relate to. They seem to congregate in our yards and slowly decay over time yet never leave. With these 18 ideas, you can turn those pesky pallets into wonderful works of art and decorations!

Bed
                Nothing's better than relaxing outside in a comfy garden bed…except for when you've made the bed yourself! Take some pallets apart and get a mattress and you're good to go!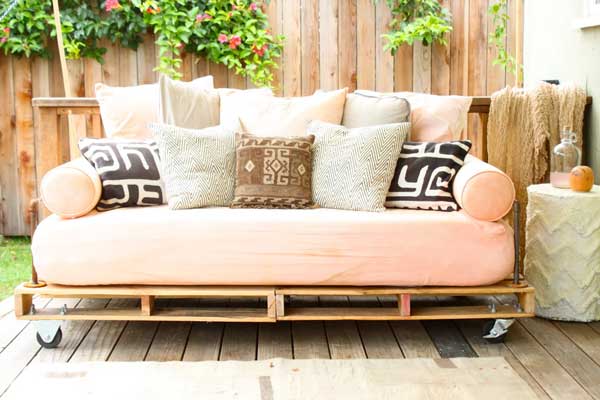 Raised Garden
                These are great for people with animal and back problems! A raised garden bed helps keep critters out and also allows for less bending over when it comes time to garden. Beyond that, a raised garden bed allows for better drainage as well.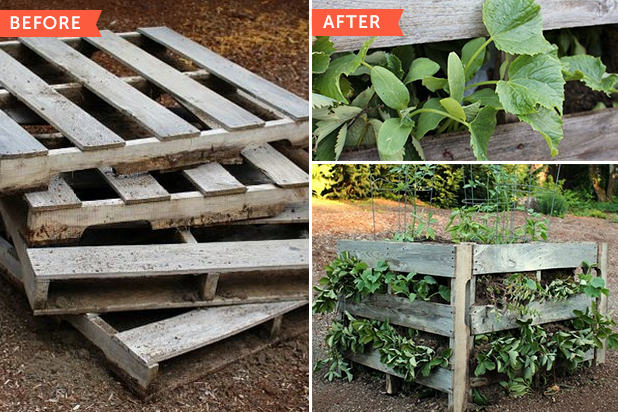 Compost
                If you want a compost but don't want a big, black one sitting in your garden, use your leftover wood pallets to make a more natural-looking one! It may not be as effective, but it sure does look a lot better!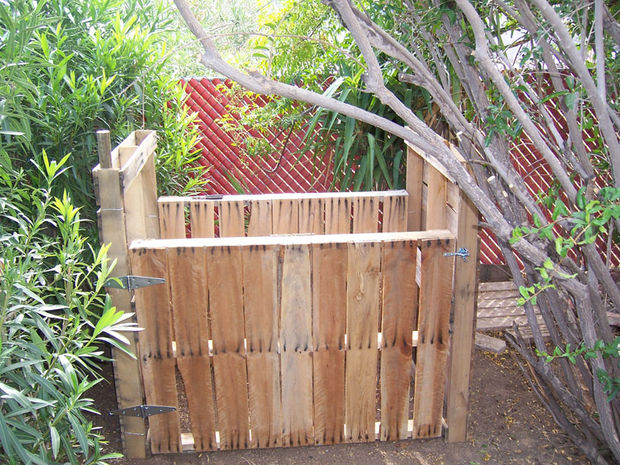 Vertical Garden
                If you don't have much space to grow a garden but love to plant then wood pallets are exactly what you need! With a little work, you can get a vertical garden started in no time.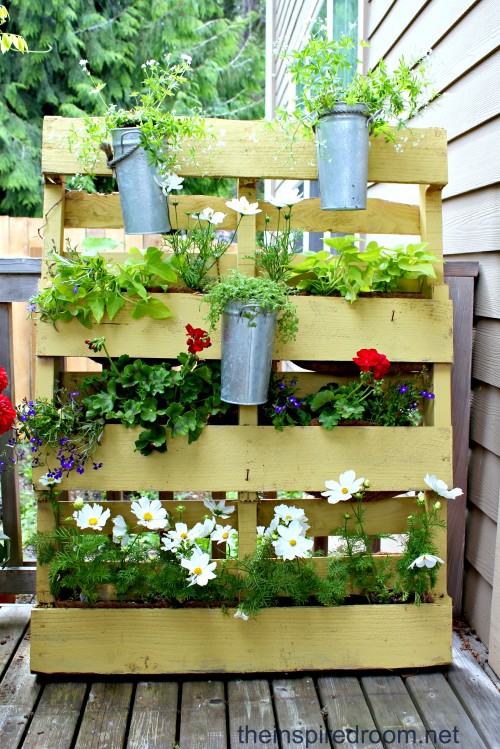 Potting Bench
It's always a hassle to have to do gardening things on the ground or inside where it gets messy. With your leftover pallets, make a potting bench where you can pot your plants, sift your soil, and so much more!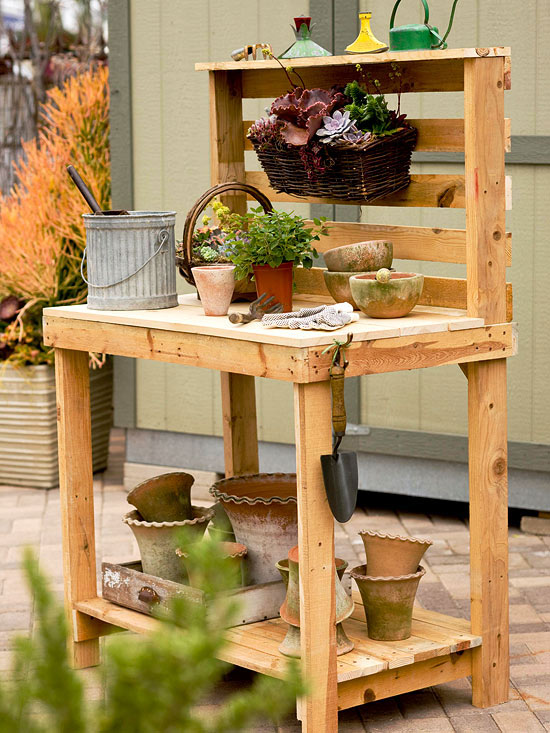 Picnic Table
                This one is a great idea! Who would have thought that pallets could look so good with a little arranging and painting! You can even create an umbrella stand to go with your table, too!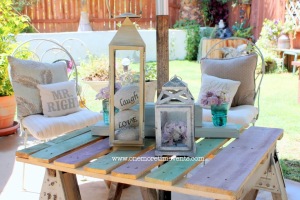 Window Planter
                Window planters are great to brighten up the view and also to give some privacy. Reuse wood pallets to make the planter the exact shape and size you'd like.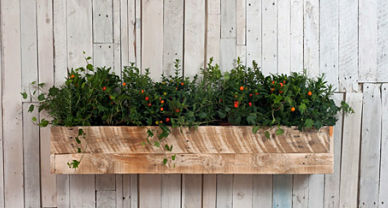 Swing
                Swing. Need I say more? Give your yard an extra level of fun when you recycle pallets into a swing that everyone in the family can enjoy.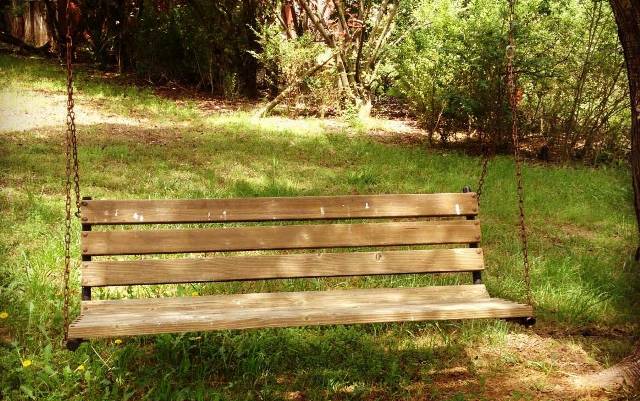 Hanging Chair
                This one requires a bit of work, but it looks so cool! You'll definitely pat yourself on the back when you finish this project, and you'll love to sit in it too.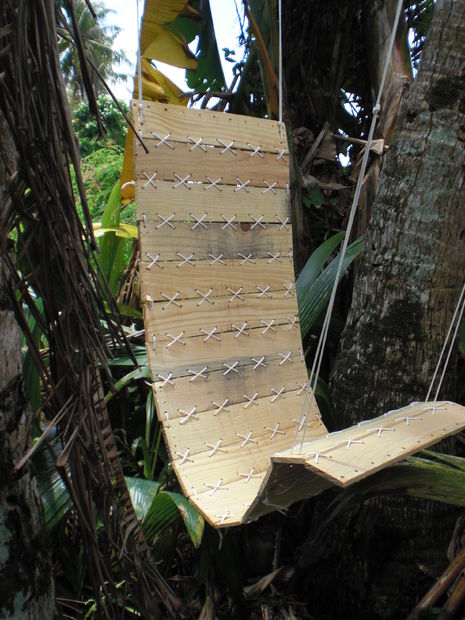 Storage
                Lacking some space to store all your gardening equipment? No problem! In just a little bit of time you can have an entire organizing shelf built to keep all your tools at hand.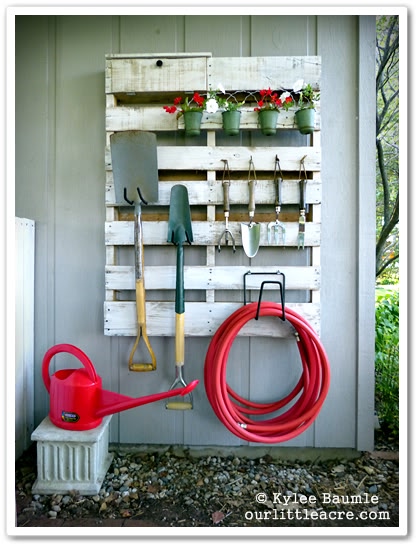 Path
                Usually this requires a bigger garden, but pallets can add a great touch to your yard when they become used as a garden path! Put some rocks and flowers around it to look even better.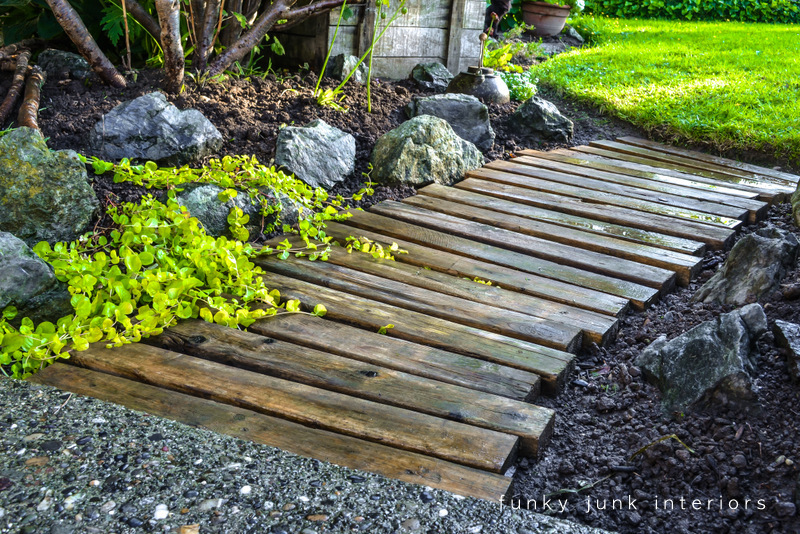 Table and Chairs
                If you weren't a fan of the picnic table, here is some pallet furniture that's quite sophisticated. A nice coffee table with chairs are always great to have around the patio and yard whenever you'd like to take a quick break from all your hard work.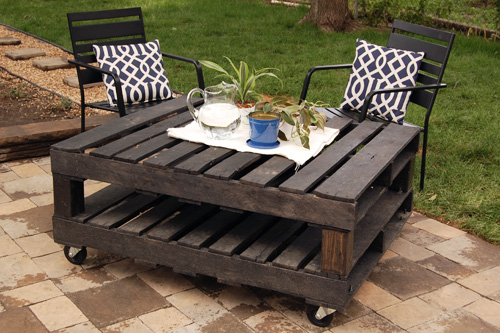 Dog Bed
                Now Fido doesn't need to sleep on the ground! Reuse pallets to make a comfy little dog bed just for him!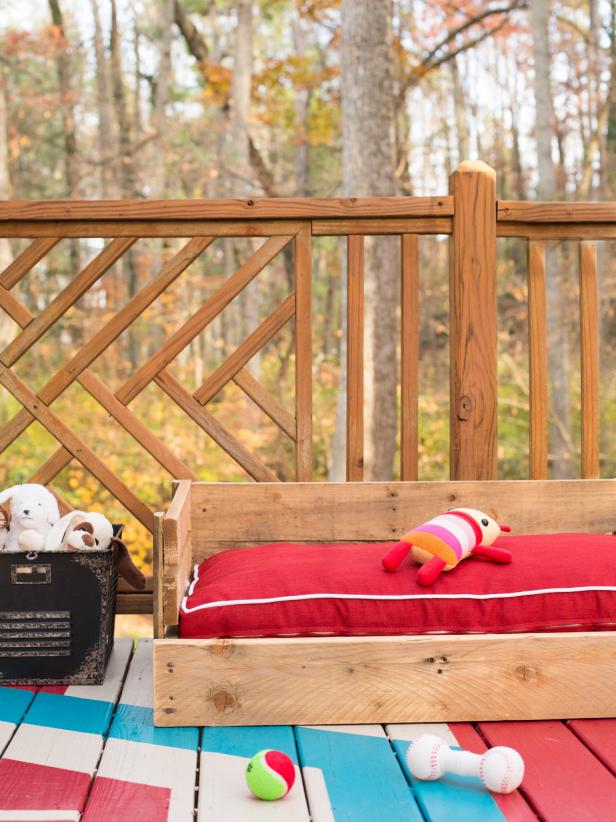 Shower
                If you've got a way to attach running water and need a private shower, here's your project! Pallets can provide a great outdoor shower so that everyone can enjoy a refreshing clean!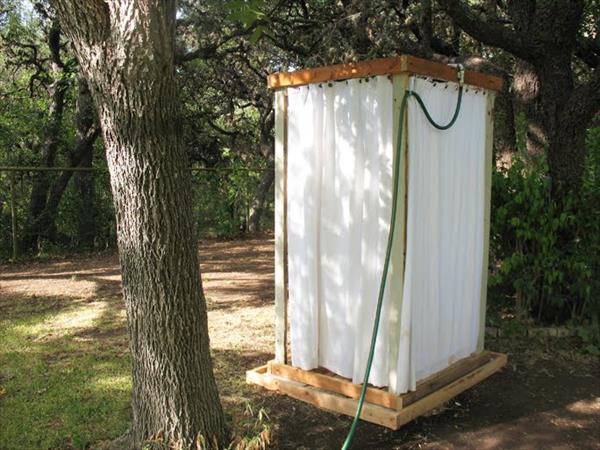 Workbench
                If you're going to be working on pallets then you're going to have tools. And if you have tools then you probably need a work bench. How much more satisfying can it get than building a workbench out of pallets for you to work on your next project?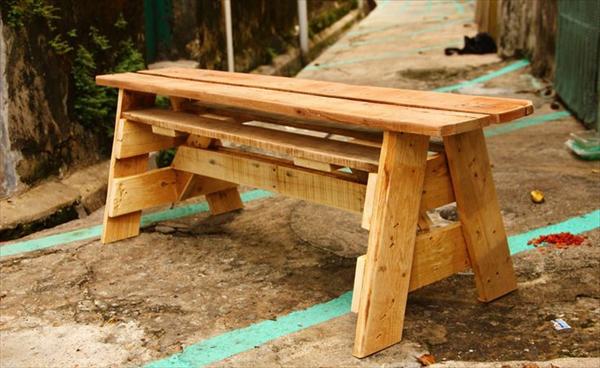 Bench
                But if a workbench isn't what you need then how about just a normal bench? There are multiple ways in which you can turn pallets into furniture; all you need is a little creativity.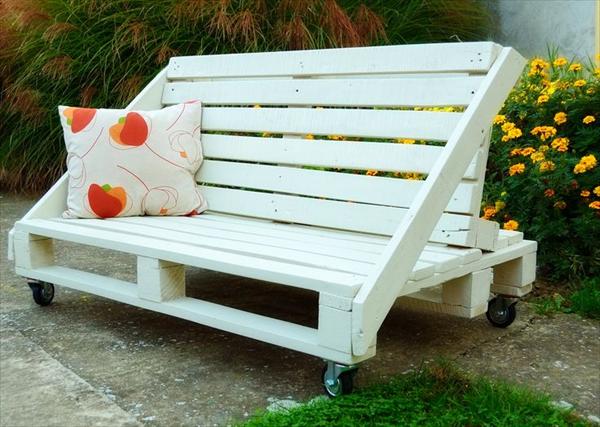 Stool
                If you already have cushions or pillows then this project is going to be super easy for you! It can take some time to disassemble and reassemble, but these fancy stools are definitely worth the effort.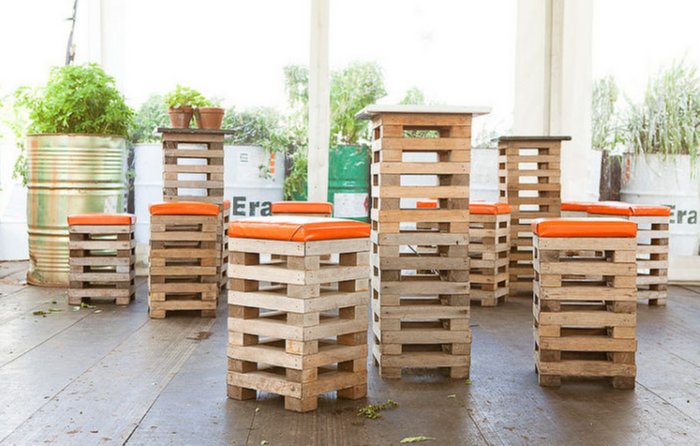 Boxes
                Everyone loves a well-placed flower box, so why not just make your own. Pallets can become classy and sturdy flower boxes that you can put anywhere you'd like.