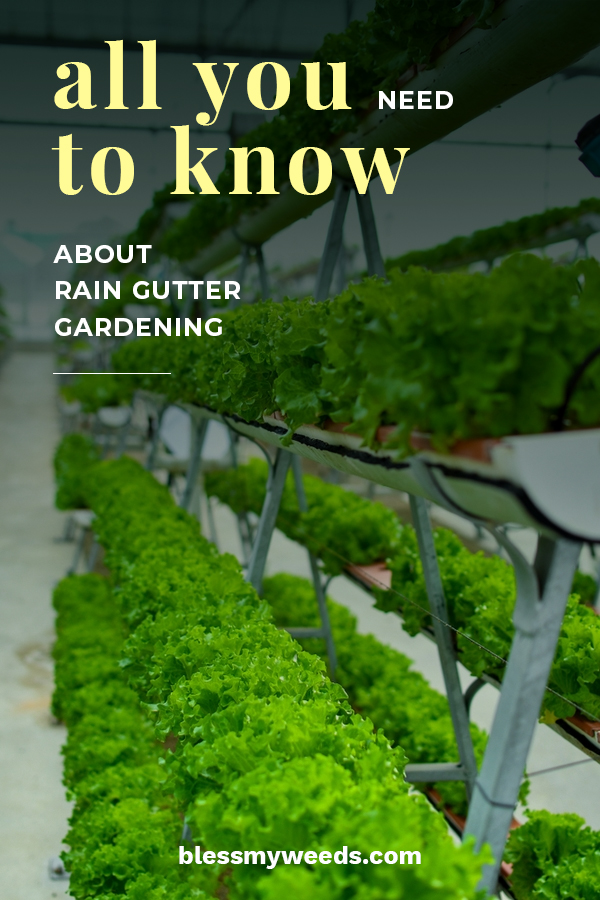 Do you have any pieces of old rain gutter lying around? You should consider putting it to use in the garden! Today I'm going to fill you in on rain gutter gardening. If you haven't heard of it before, you're missing out. Stick around and learn all you need to know about rain gutter gardening with me. It's a good option if you want to try container gardening in rectangular containers.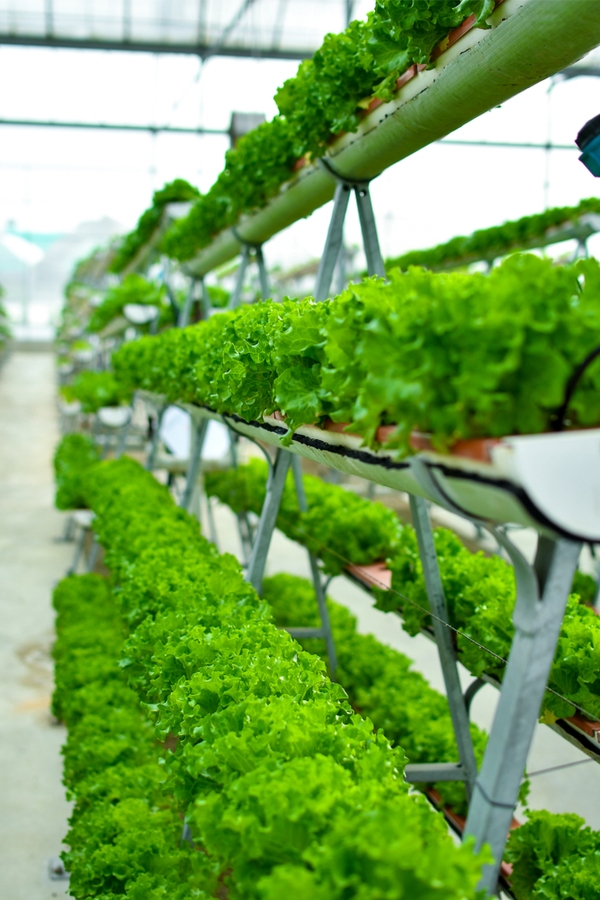 What Is Rain Gutter Gardening?
The premise of rain gutter gardening is that any length of rain gutter makes a useful garden container. Not every plant is suitable for rain gutter gardening, but plants that have shallow root systems and don't require much space do wonderfully in a rain gutter garden. If you have a long, narrow garden space or a lot of vertical space to use, rain gutter gardening is perfect for you!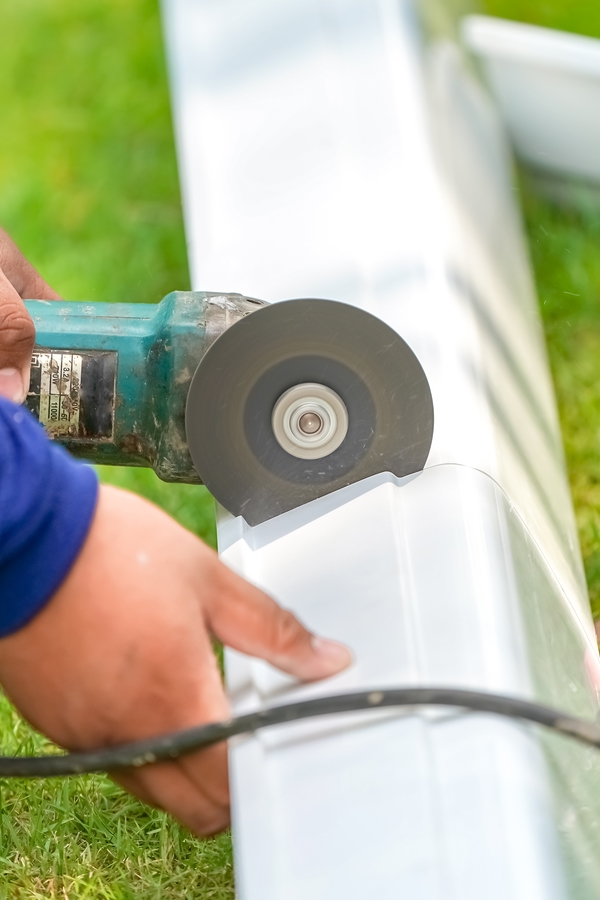 Preparing For Rain Gutter Gardening
The rain gutters you use for gardening need some preparation first. Note that metal rain gutters will eventually rust, although you can still use them. PVC rain gutters will last indefinitely. Either type needs to be cut to your desired size. The ends also need to be capped, otherwise the soil will fall out. Rain gutter end caps are available at Amazon.
About every 6 inches, drill a small drain hole in the bottom of the rain gutter. This is necessary for best plant growth.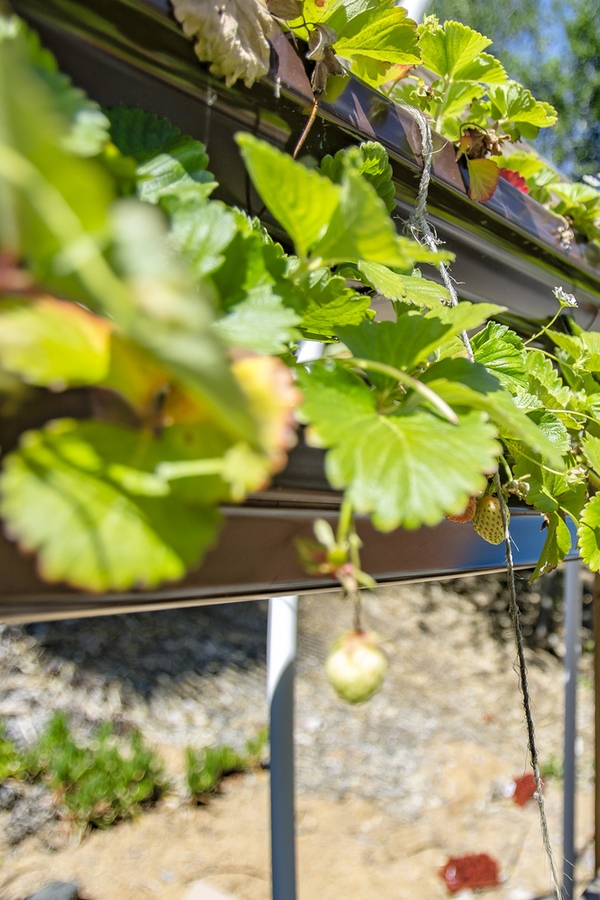 Basics Of Rain Gutter Gardening
Use a basic potting soil in the rain gutters. Before filling, you can cover the drain holes with mesh or small pieces of window screen to keep soil from falling through.
The same hardware that you use to attach rain gutters to a roof can be used to attach your rain gutter garden containers to a vertical surface! That means you can attach them to a wall, a fence, or even the side of your home. Or build your own free-standing support out of PVC pipe. This gives you a vertical garden space that doesn't take much room and is really easy to care for.
Since a rain gutter garden is a shallow container, be mindful of the heat in summer. You may need to water twice a day to keep the soil moist.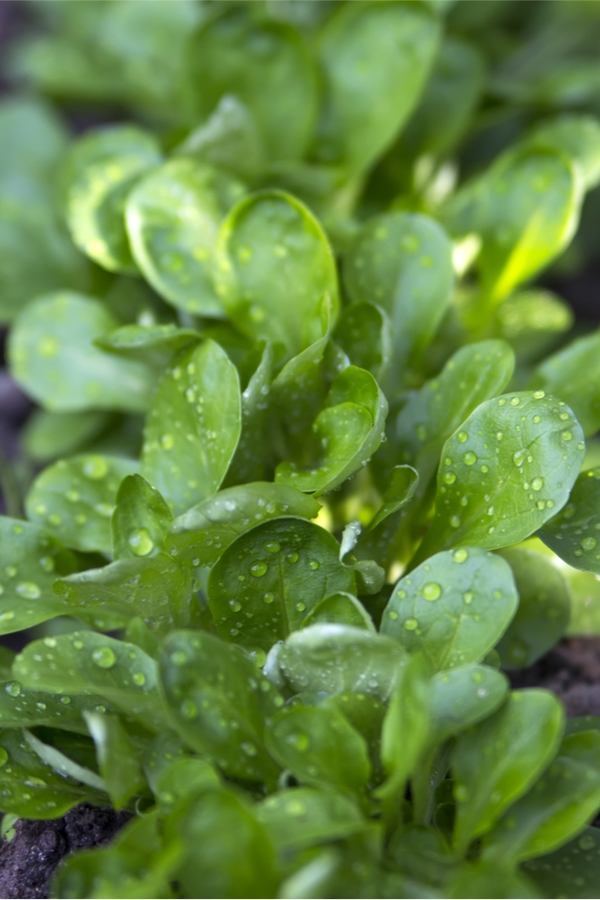 Plants To Grow In A Rain Gutter Garden
What can you grow in a rain gutter garden? Here are some ideas:
salad greens
herbs
succulents
strawberry plants
small flowers, such as pansies
It is surprisingly easy to do rain gutter gardening!  What plants do you want to try first?