Although summer provides great opportunities to be outside and barbecue on the patio, the glaring sun can always be a hassle. It's no fun to be sweating up a storm when you're trying to relax, so don't be inconvenienced anymore by the blazing heat! Here are some creative and beautiful backyard shade ideas that are both practical and stunning.
Sail
This is an easy shade idea because it only requires a small sheet of fabric and three stands. Punch three eyelets into the corners of the sail and then hang it up over your patio or backyard resting area. Pick a fun and perky fabric design to brighten up your whole backyard!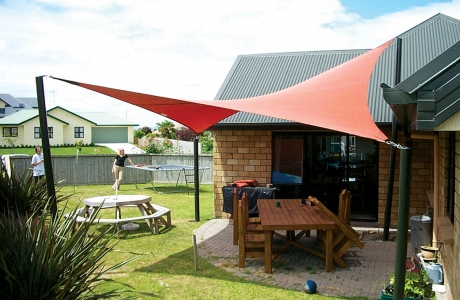 String
This idea is great if you want to choose when the sun shines down or when it's time for some shade! Attach sheets to lines of string and rig them to a pulley system. Then you just have to pull the shades out whenever you want to cool down!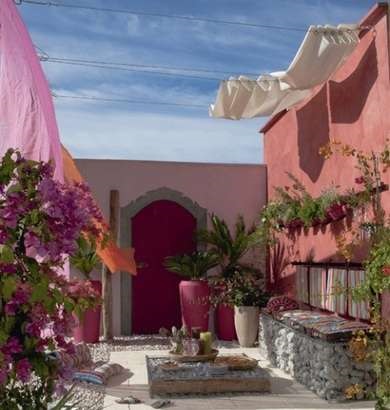 Lattice
Some shade ideas can also add a classy and sophisticated touch to your backyard; this idea is one of them! A lattice pattern not only effectively blocks out the sun, but also provides a great opportunity to decorate and hang things from up high. Let your creative side go to town with this design!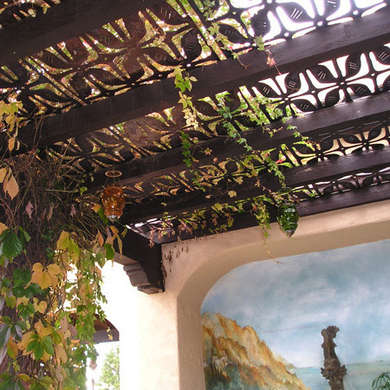 Awning
While some people see awnings as cheesy and old-fashioned, there are lots of awning designs that do a great job at keeping out the sun while still looking great. Avoid dark and boring colors, but choose an awning that is bright, fun, and colorful!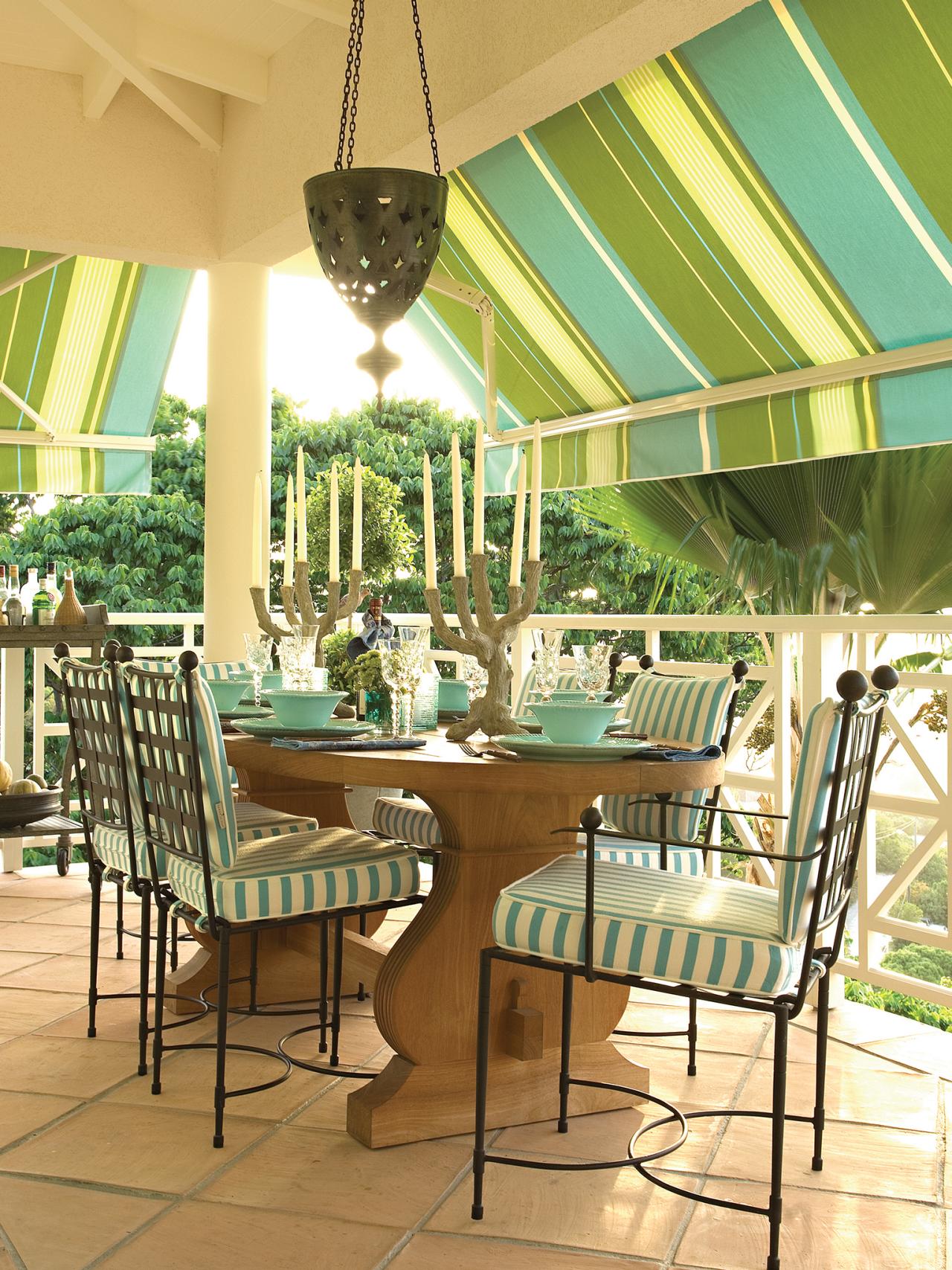 Pavilion
This may take a little longer to build than the other shading ideas, but it sure does look great! You don't need to make one this size, but keep it appropriate for your own backyard. Pavilions add a touch of class to your backyard and provide a great place to relax in the shade.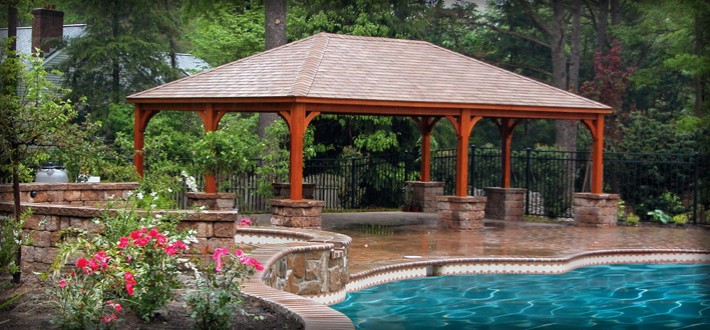 Wood Strips
Something about this design is just so fun and freeing! Strips of wood attached to pillars or supports are a great way to keep the majority of the sun out while still giving you enough light to enjoy the summer weather. Space them apart as far as you want to get the perfect patio environment!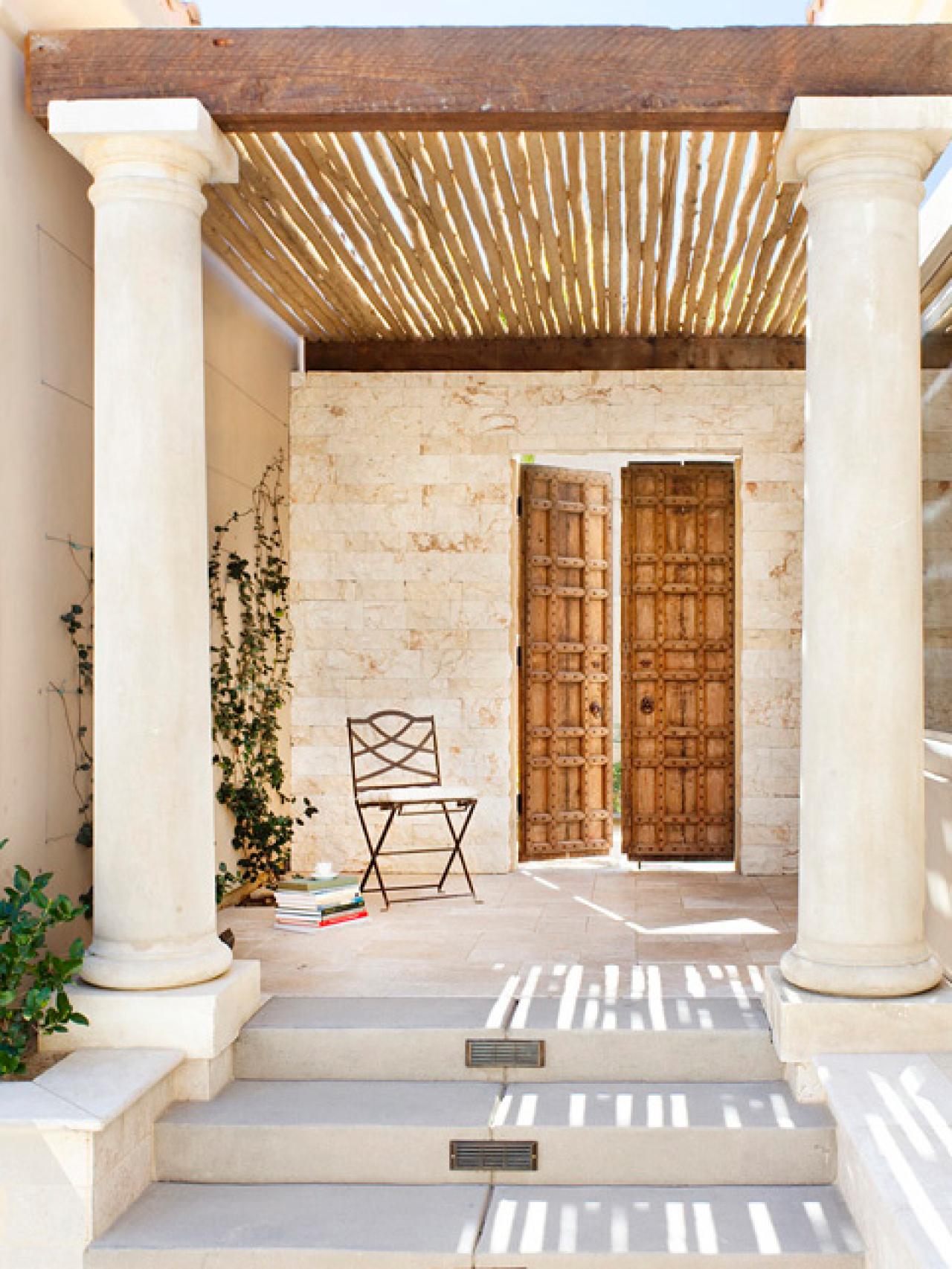 Waves
This design adds a fun touch to your yard and works great with bright, colorful fabric. You can also attack the fabric to a pulley system (like the string design) that will allow you to control how much sunlight you want to come in.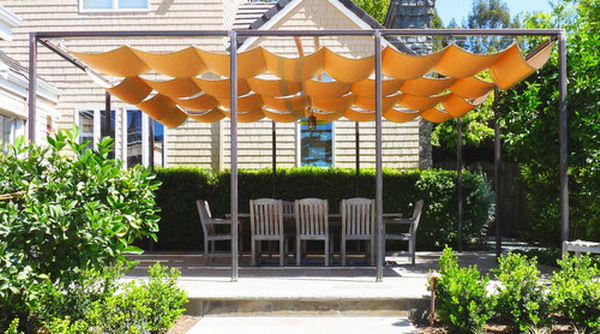 Pergola
Pergolas are a great shade option because they still allow light in, but not enough to blind you or make you uncomfortable. Pair the design up with some great furniture and awesome decorations and you'll have a backyard resting place that no one will want to leave.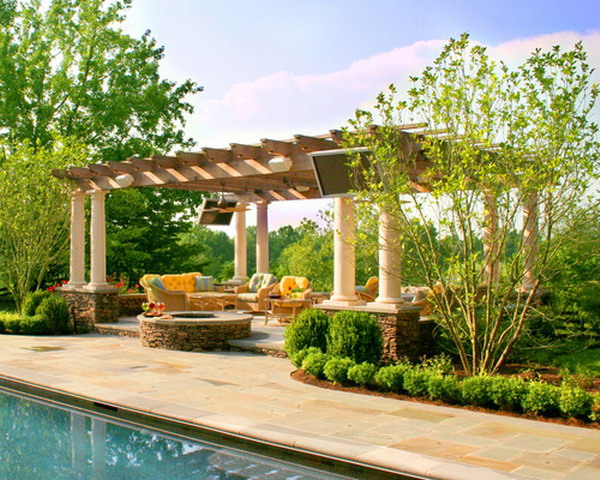 Dome
This option can be made in numerous different ways, but it's still a great idea for blocking out the annoying sun! Build it up and around your patio and make it out of whatever material you want. Just make sure it's sturdy enough to not collapse on you and your guests!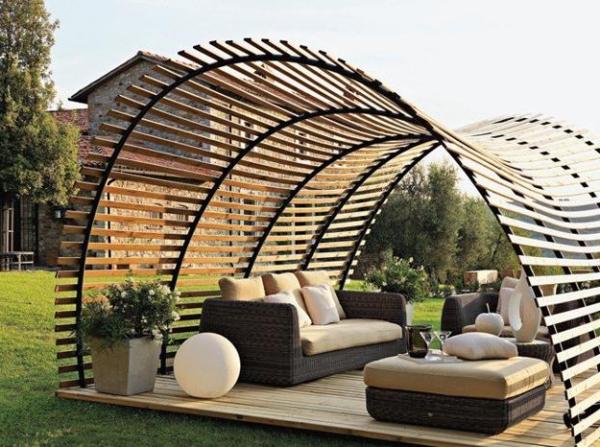 Windows and Wood
What a colorful design! Build a window system around your patio that helps keep out the sun and adds a touch of style! Make sure to put plants and flowers around that match the window system in order to make it as decorative as possible!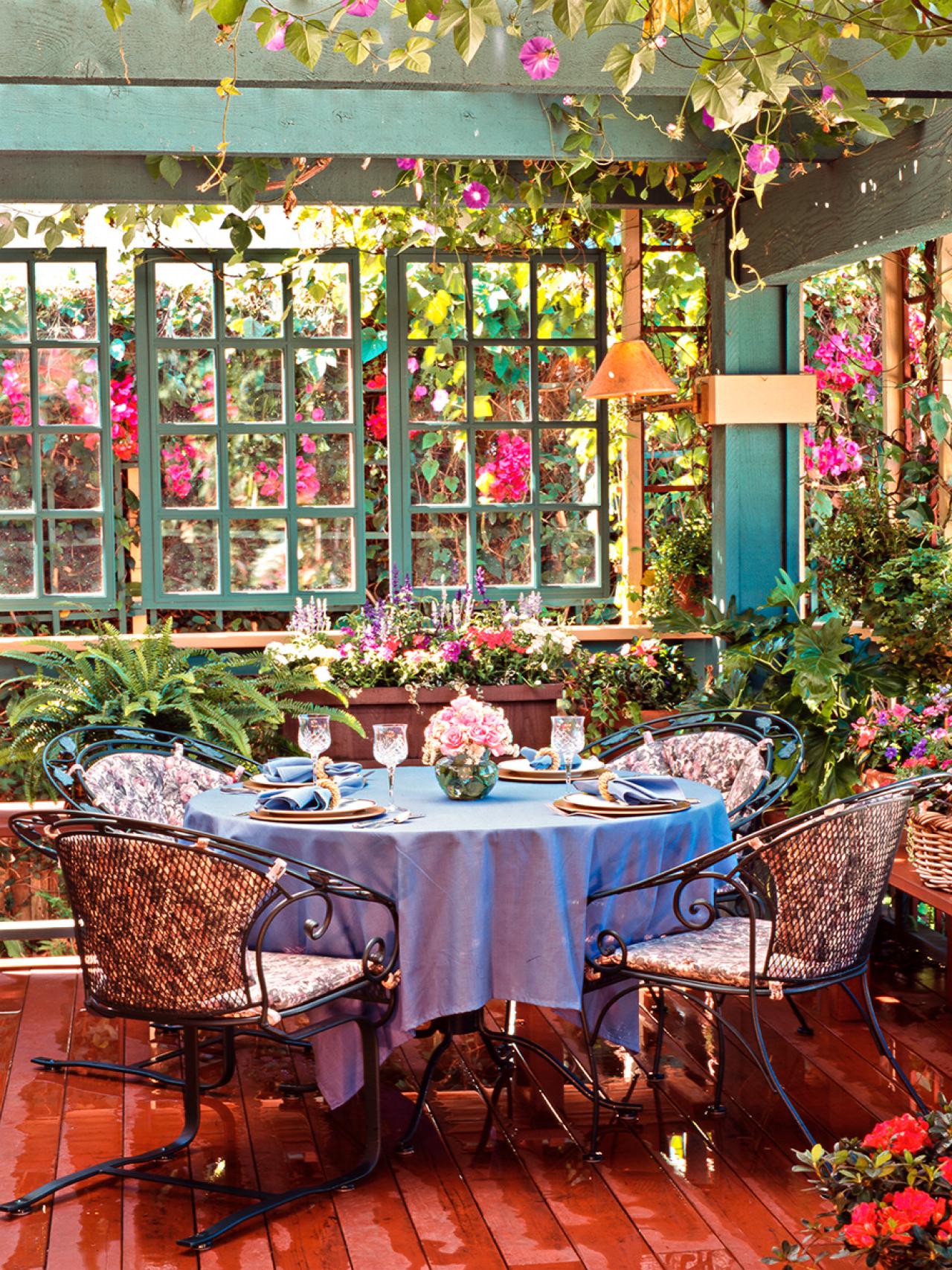 Curtain
If you have existing support beams around your patio, but no roof over it, then solve your problem with a curtain! Simple throw the curtain across the top, pull it tight, and tie the ends down. Voila, you've got your very own curtain shades!