Nothing is more impressive than a shade garden full of lush greens and statement plants. And nothing is more pleasant on a hot summer day than sitting in the shade of your own garden. If you're longing for a piece of paradise that will be both functional and beautiful, here are several ways to create it yourself.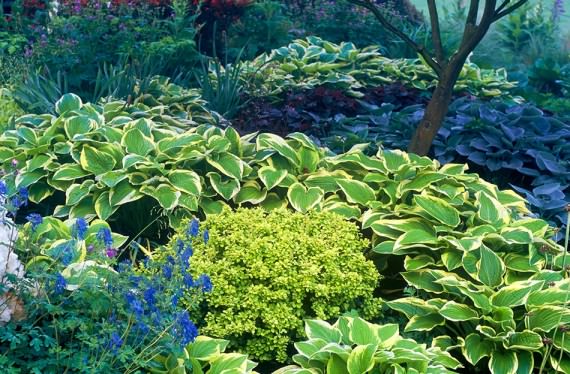 1. Take a Load Off
If you want to use your shady paradise, you'll need a place to sit and enjoy it. Put a park bench or colorful patio seat under a large tree, and surround it with shade-loving flowers in pots or around a pathway. It doesn't have to be too complicated or expensive.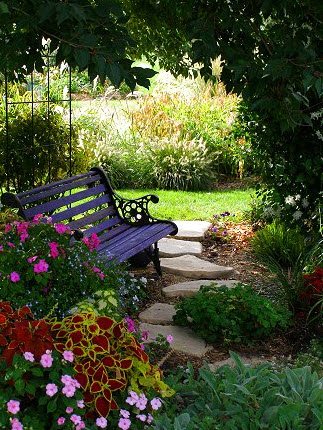 2. Easy Does It
Take a look at this free, downloadable shade garden plan from BHG.com, including a list of shade plants and where to put them.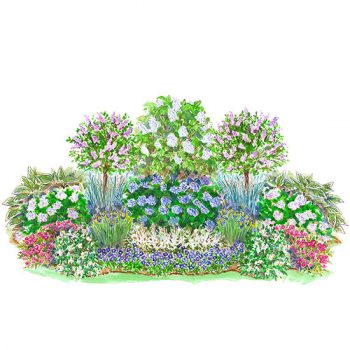 3. Choose the Right Plants
Your shady spot can still have incredible colors. Shade-loving flowers and plants include amethyst, begonias, hydrangeas, hostas, impatients, and many more.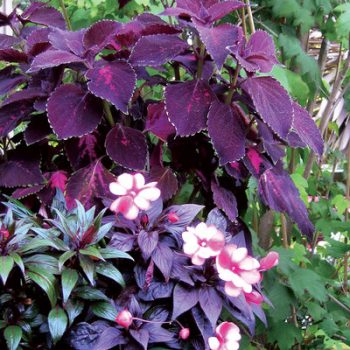 4. Create a Walkway
Invite visitors to your garden — including yourself — by creating a winding pathway with flagstone, bark, or pavers. Even better if it leads to a quaint place to sit.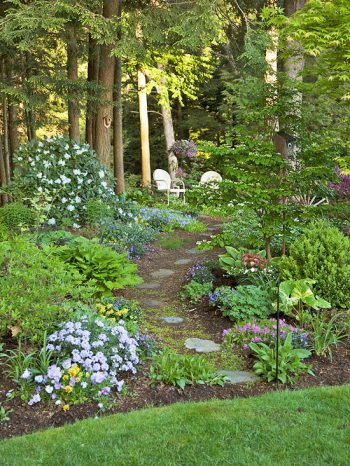 5. Add a Fire Pit
There's no reason why you can't enjoy your shady spot in the evenings or during chilly fall weather. Adding a fire pit can help draw the whole family together under those tall trees. Just make sure you don't have foliage too close to the fire!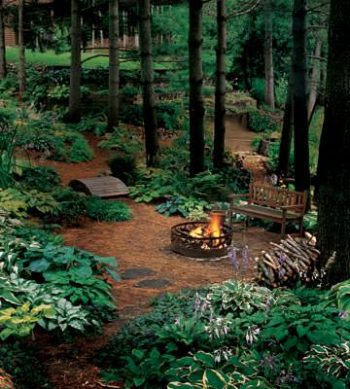 6. Build a Pergola
Even a rustic-looking pergola like this one can take your shade garden up a notch in the luxury department. If your yard lacks large trees and you don't want to wait 10 years, this is a great option. Add greenery to the roof or use climbing plants at the bottom to add extra shade.