It seems like everyone and their dog has a wine barrel flowerpot, but what other uses do wine barrels have? Here are some creative ways that you can use wine barrels in your yard!

Dog Bed
                Dogs love to sleep, so why not give them a nice place that they'll love! Surprisingly, wine barrels make a great dog bed! All you need to do is make the entrance big enough and put some nice padding down and you've got yourself a homemade dog bed!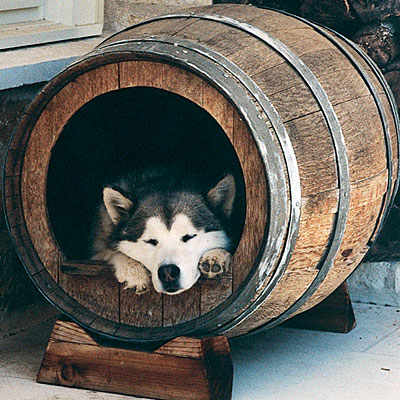 Fire pit
                Everyone loves to gather around the fire at night, and when you've got a fire pit as creative as this one there's no doubt that's where everyone is going to be! A wine barrel fire pit is a great classy touch to any backyard.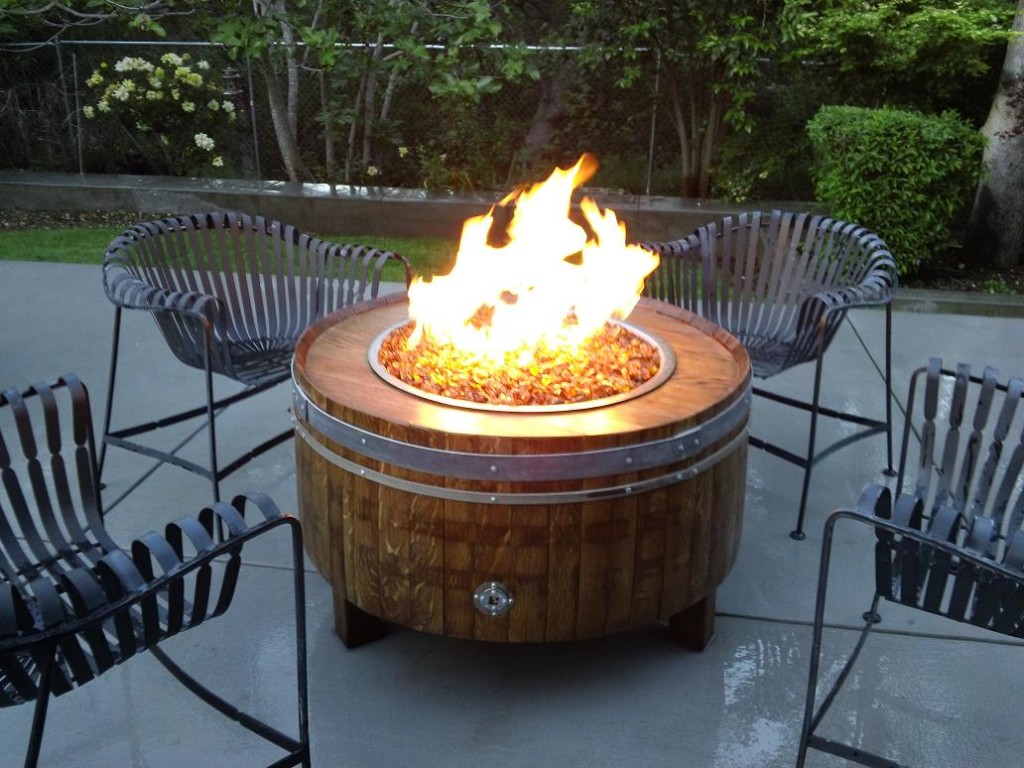 Ice Chest
                If it doesn't have wine in it anymore, you might as well put some ice and bottles of wine in a wine barrel, right? Wine barrels were meant to hold wine, so you'll just be letting it fulfills its purpose through a more creative mean!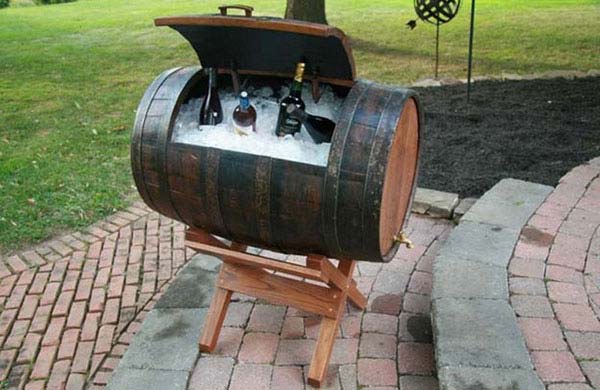 Seats
                This one may require some time and careful planning, but it looks awesome! If you've got enough wine barrels, you can even make yourself a nice little wine barrel coffee table!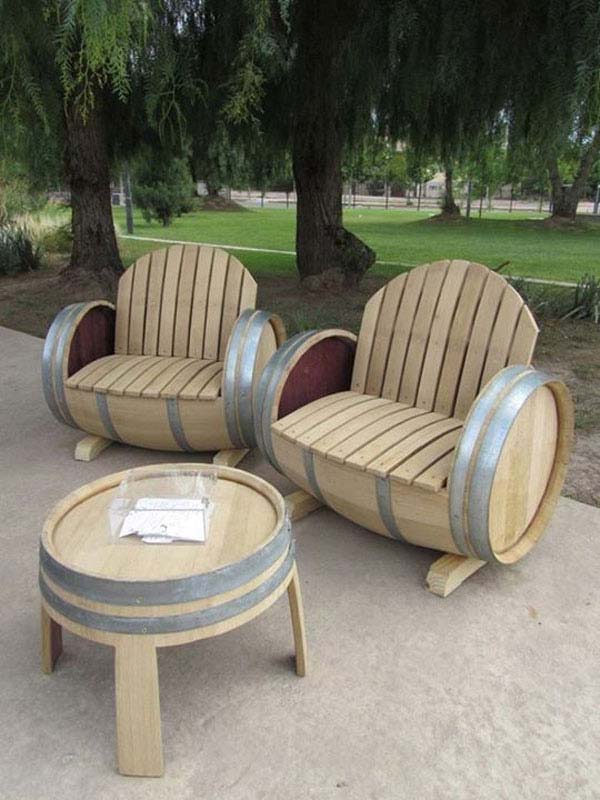 Garden
                Don't have space to plant a garden but still want some green around the patio? Don't settle for a boring flowerpot; make your own with a wine barrel. Both the pot and the flowers will attract everyone's attention with this design!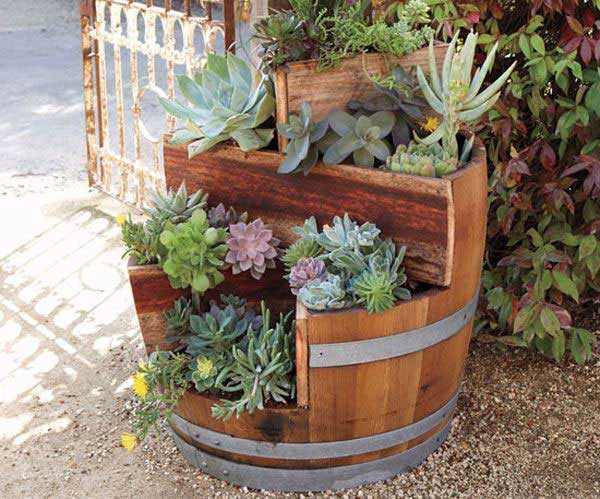 Water Pump
                Although you need a water line for this to work, it's definitely a good option if you want a classy water pump. Converting a wine barrel to a pump will take your yard to the next level and give it a sophisticated look!