If you like the idea of not gardening on your hands and knees, it's time to rise to the challenge with DIY raised garden beds. DIY raised garden beds are simple to build. And once you do, you'll wonder why you waited so long!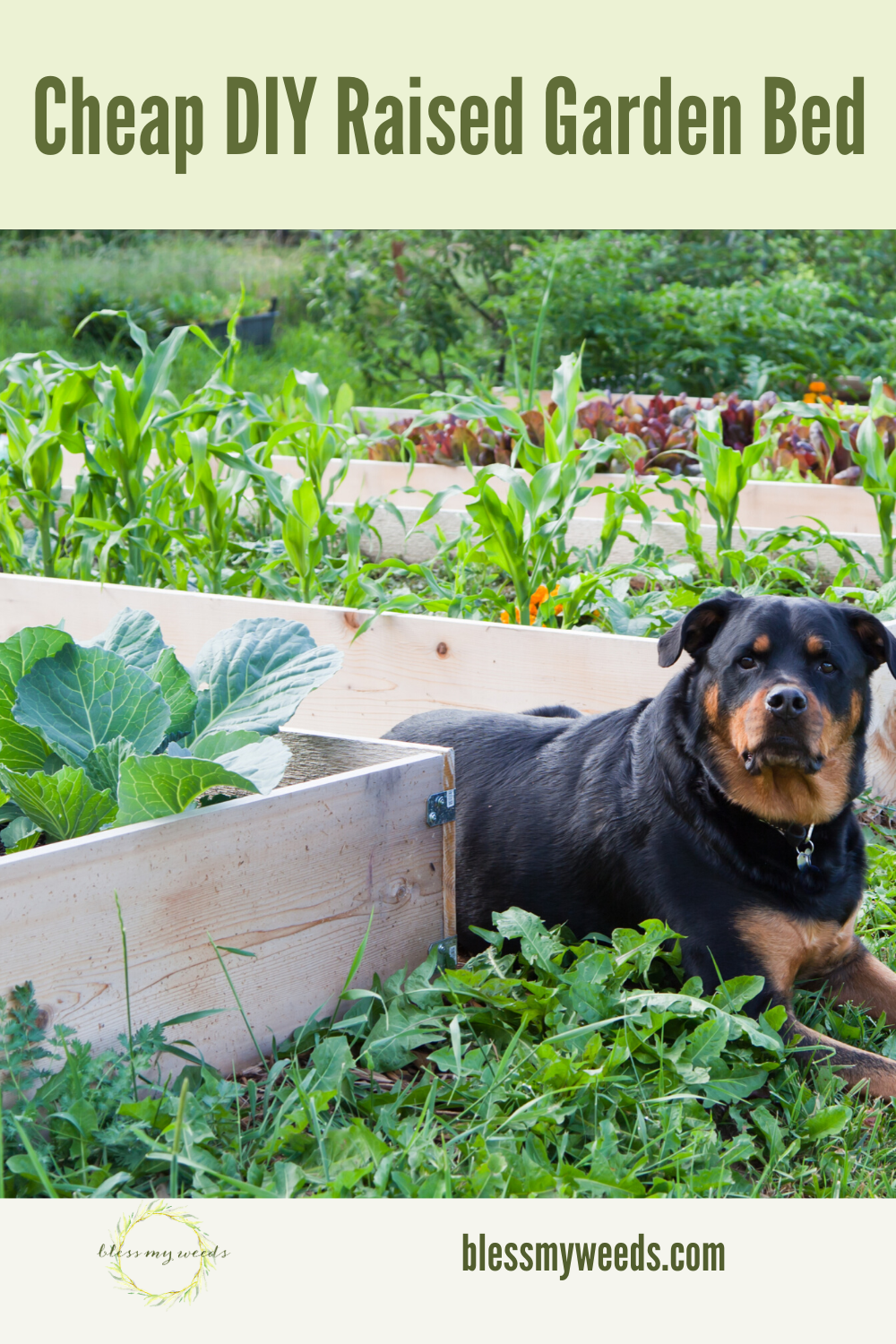 DIY Raised Garden Beds
Raised beds make gardening much easier. You can build as many raised beds as you need to fit your own particular garden space. Today's post will explain how to build a simple DIY raised garden bed so you can get gardening before the growing season is over.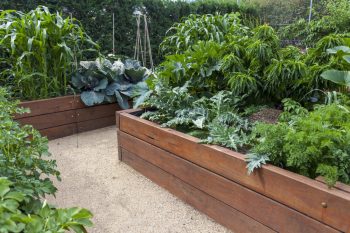 Location, Location, Location!
The location you choose for your beds is really important! Be sure that the spot you choose for your raised garden beds gets at least 5-6 hours of sunlight every day. Generally, the more sunlight, the better.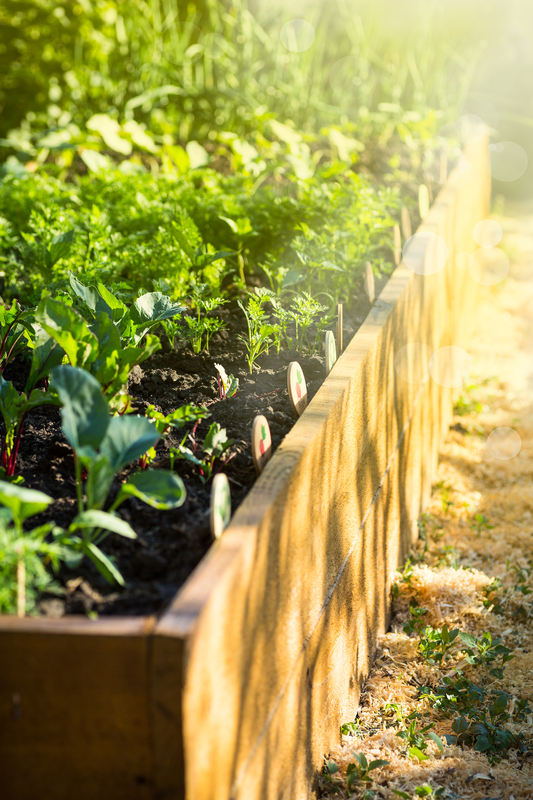 Lay out your beds north to south to prevent your future plants from shading each other out of the sunlight. Leave about 2-3 feet between the beds to allow plenty of space for you to move around between them.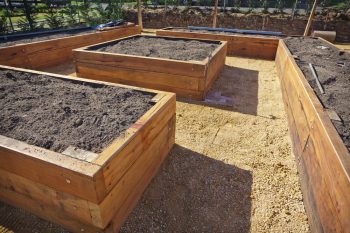 Logistics
Plan to build your DIY raised garden beds at least 8-10 inches tall, because you want plenty of room for root growth of your garden plants. The optimum size for the beds is no more than 4 feet wide and 8 feet long. This makes the perfect size to weed and maintain the beds. Use untreated wood to avoid chemicals leeching into the soil. Wood that tends to be naturally resistant to rot is cedar, redwood and oak.
Supplies
For each 4'x8′ raised bed, you need the following:
(2) 2×12 wood planks, 8′ long
(2) 2×12 wood plants, 4′ long
(12) 2′ lengths of rebar
a rubber mallet
newspaper
quality garden soil to fill the finished wood bed

How to Build a Raised Bed
Follow these steps:
Lay out your 2×12 planks in a rectangle, with the inner corners all touching.
Stand one long board up on its side, and use the rubber mallet to hammer a piece of rebar into the ground a foot from each end.
Stand the short boards up and hammer one piece of rebar into the ground at the midpoint of each board.
Now repeat step 2, hammering two pieces of rebar into the ground behind the other long board. You should now have a rectangular box that is held up by rebar around the outsides.
Add additional rebar every two feet along each side.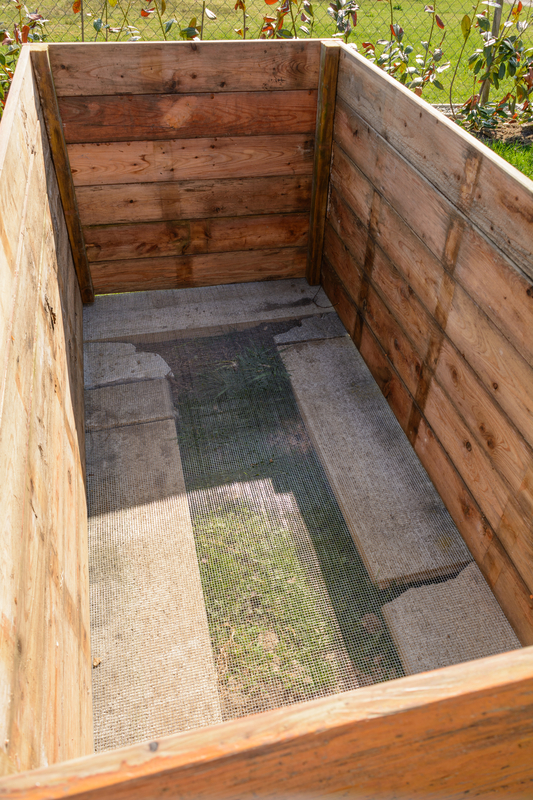 Now just hammer the rebar down until only 6-10 inches are left above the ground. Line the bottom of the frame with newspaper, wet it thoroughly, and add soil to within a few inches of the top. You're ready to plant!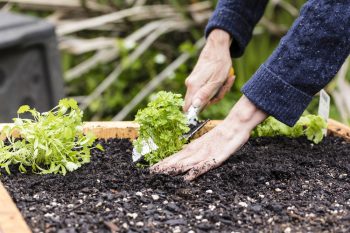 Good luck with your raised bed gardening! Here's how to make up your beds for the winter when the season is over.