DIY small patio ideas on a budget are perfect for those DIYers with small yards, patios, or even apartment-dwellers with balconies. Even if your patio is only a few feet square, there are things you can do to enjoy it to its fullest. Check out these DIY small patio ideas for anyone on a budget!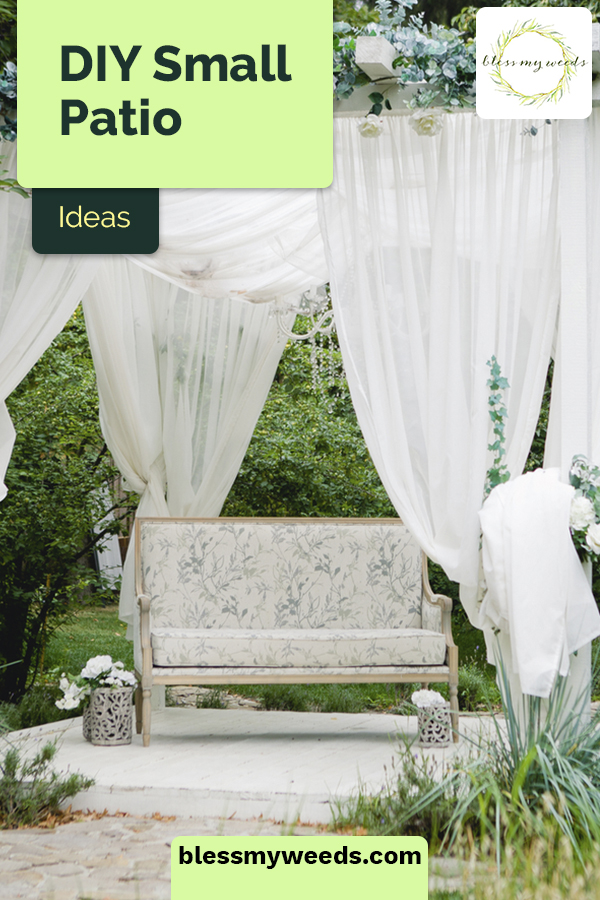 DIY Small Patio Ideas On A Budget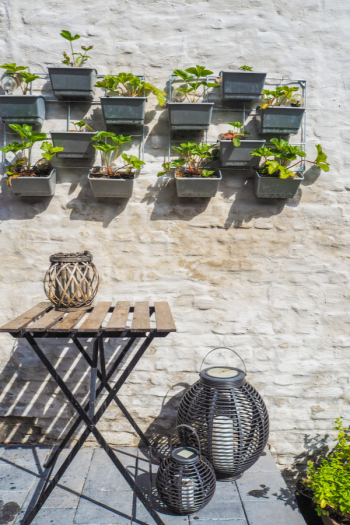 Green DIY Small Patio Ideas
You may think your small patio or balcony has space for either sitting, or space for gardening, but not both. But one of my favorite green DIY ideas for small spaces is perfect for small patios too–and that's to look up! In other words, use the vertical space you may not have considered before. Walls are great spots for small container gardens. And they add tons of natural beauty to a small patio!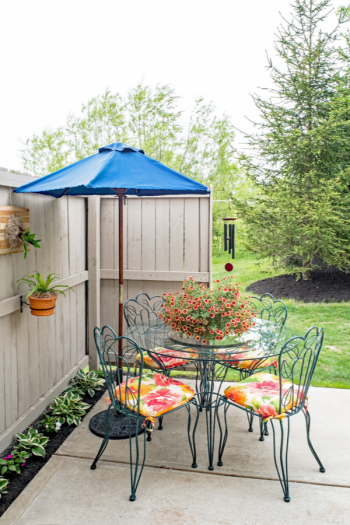 Just Add Color!
This is perhaps one of my favorite ideas on this list–color is never underrated! No matter how small your patio, the addition of colorful cushions, pillows, and colorful summer flowers is always an instant boost. This little patio space looks so cheery and appealing because of the color!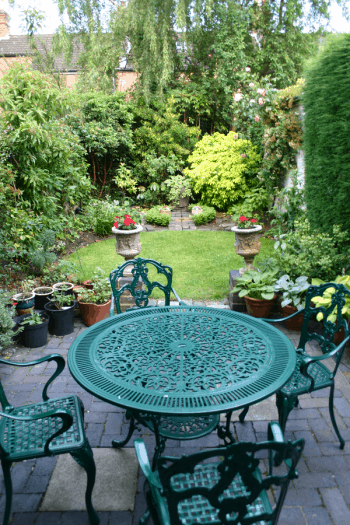 Create An Entrance
This charming small patio is extra appealing because of the way the plants are placed. See how the plants create an entrance to the small seating area? It makes this small outdoor living space feel truly special.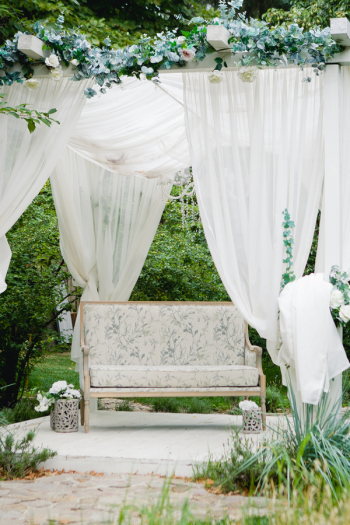 Bring Some Romance
A small patio can still be a romantic little spot to while away an afternoon. I love the dreamy curtains hanging from this DIY pergola. It adds shade to an uncovered patio in a magical way!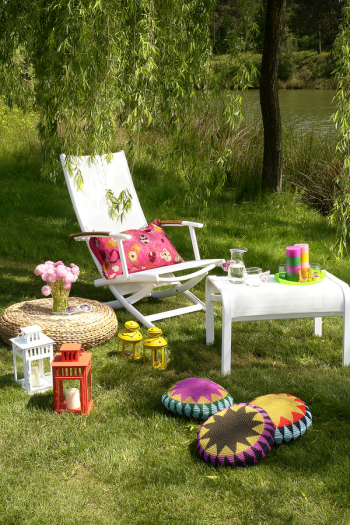 A Small Patio Without The Patio
You don't have to to have cement, pavers or rocks to create a small patio space in your yard. If all you've got is grass–just go with it! Some patio furniture and colorful accessories are all this spot needs for someone to thoroughly enjoy a warm, sunny day.
Still want to enjoy your patio when the weather changes? Here are the things to help you enjoy your patio even when it's chilly.