It's that time of year again! That season where we start planning barbecues, picnics, and general "hanging out" in the outdoors. But what if your outdoor space is lacking? Does your small patio, deck, or backyard put a damper on your plans? Here are some simple, helpful tips for maximizing any tiny outdoor living area.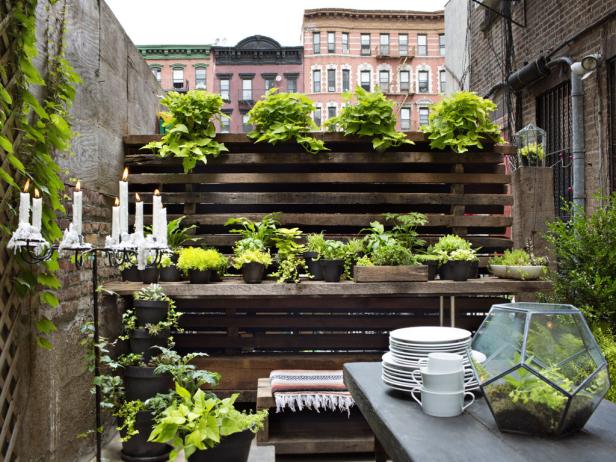 1. Hidden Storage
Just like inside your home, adding hidden storage outside can reduce clutter and increase usable space. Even a deck box or ottoman that doubles as seating can help you store outdoor pillows, garden tools, and firewood when not in use. If you have an elevated deck, it's also worth your while to make the space underneath more usable for storage.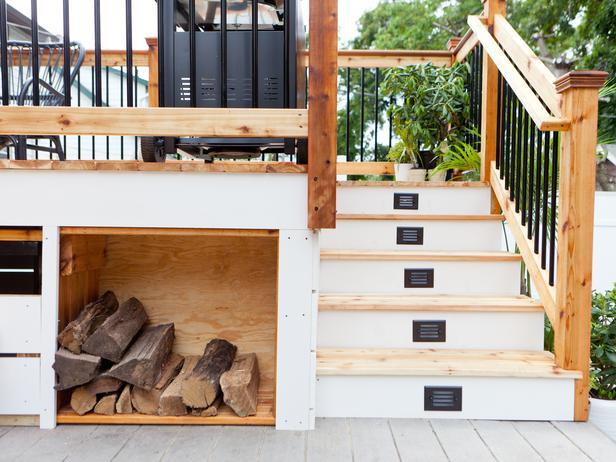 2. Outdoor Rugs
The best way to maximize your outdoor space is to make it pleasant enough to use every day. A simple outdoor rug can do wonders when it comes to luring you or your visitors outside. If your goal is to make your patio an extension of your home, the more "homey" you can make it, the better.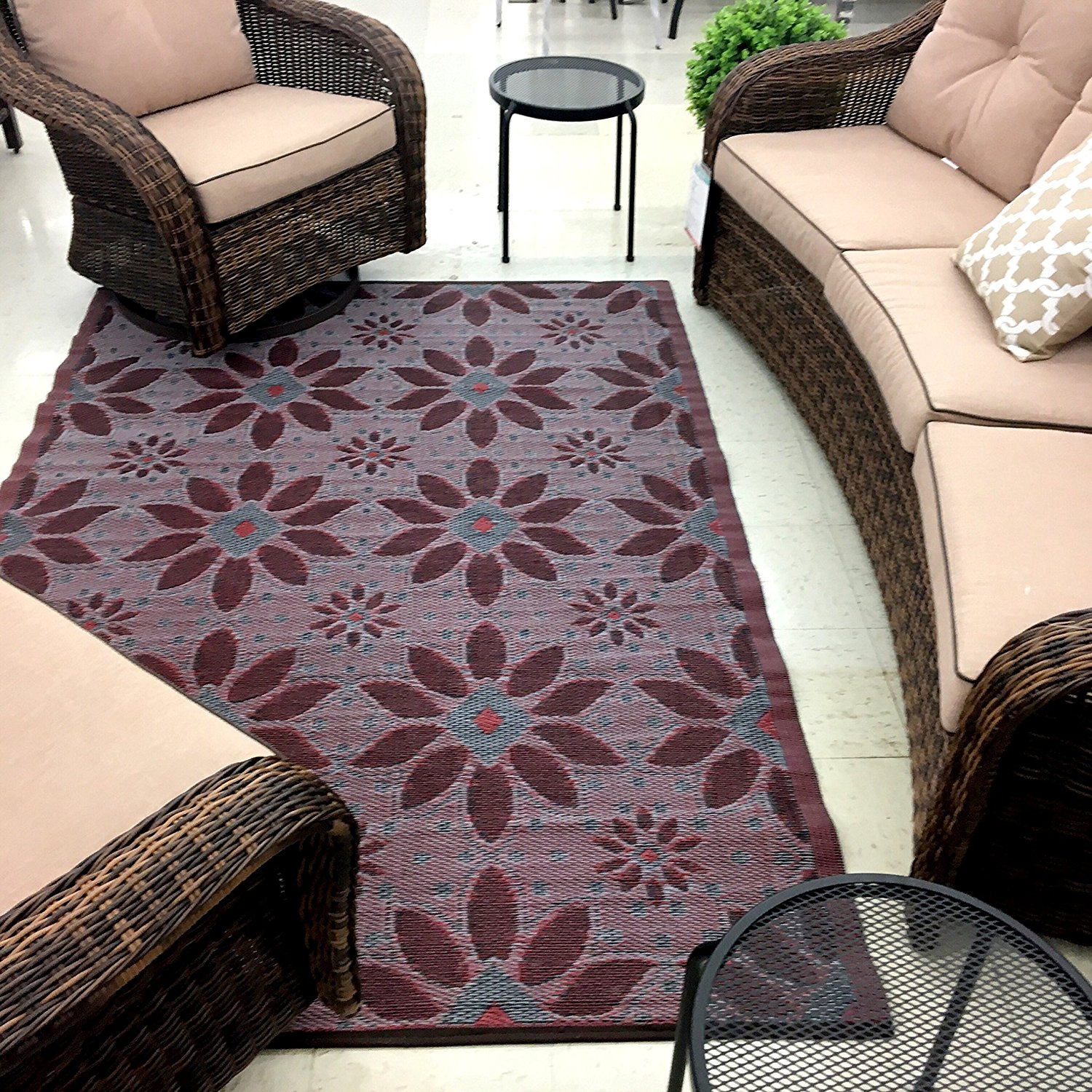 3. Simple, Clean Lines
Sure, bringing the indoors out can make your patio, deck, or yard feel like an extension your home. But you also don't want to overwhelm a small space with huge, busy furniture and decor. Sometimes, simplicity and clean lines are where it's at. Start with a couple of comfortable chairs and a table, then add a small rug for personality.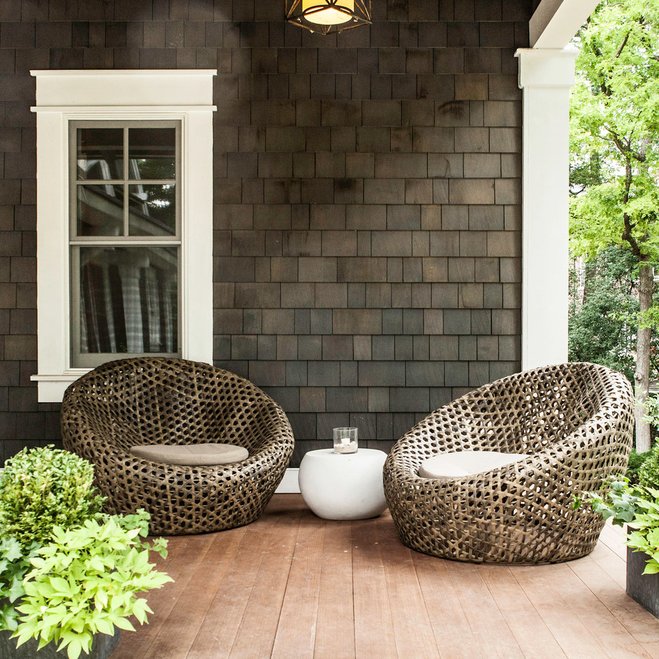 4. Folding Furniture
Folding chairs and tables can maximize your outdoor storage space. And when it's not in use, your porch or patio will look and feel larger. There are lots of stylish options available.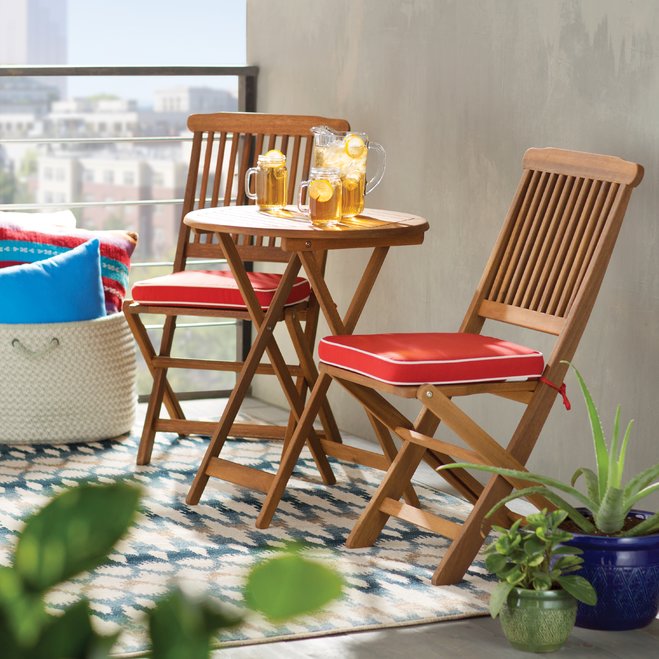 5. Space-Saving Garden
If you dream of having a garden but don't think you have the room, try going vertical. You may be surprised at what you can grow and how much you can harvest from your limited space.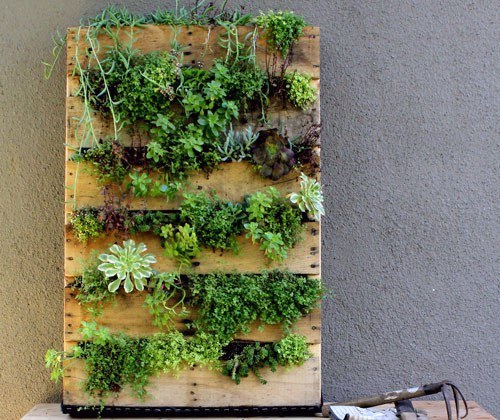 6. Go High
If your patio is small, make patio your cover high. Just like a vaulted ceiling can make a room feel bigger, a higher awning or patio cover can give the illusion of more space. Try going a foot higher and see what a difference it makes. Also, choose a cover that lets the light in, such as a pergola.