Fire pit ideas for the backyard are a hot commodity when the warm weather hits. The good news is that you don't need to spend a fortune to have one. I have some awesome budget fire pit ideas for the backyard, and I think you'll see something here that you like. Check these out!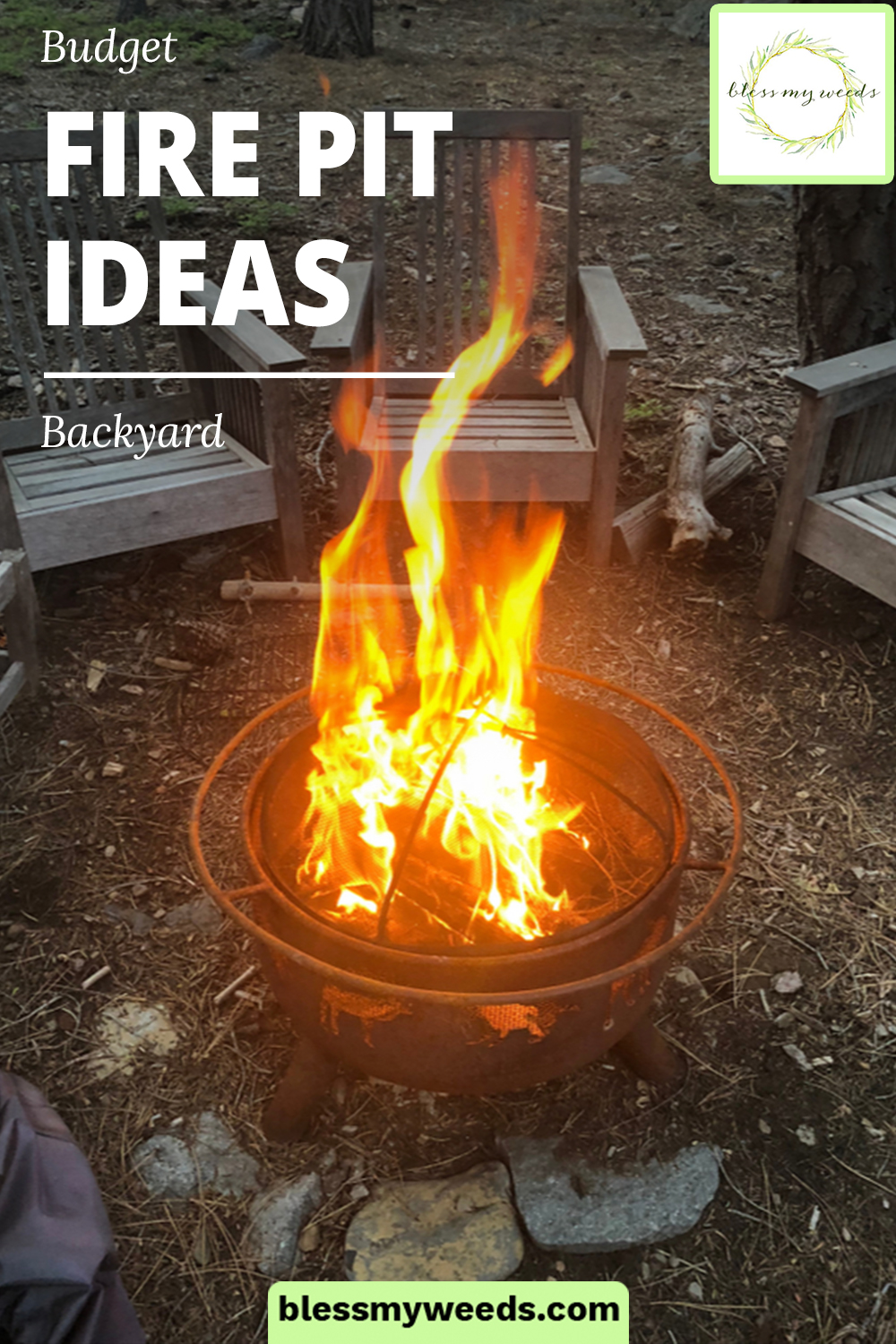 Budget Fire Pit Ideas For The Backyard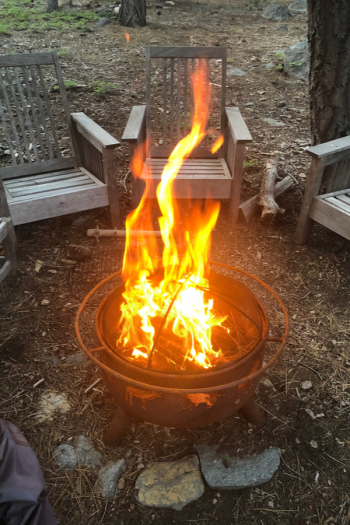 Easiest Backyard Fire Pits
Note: Before you do get or build yourself a fire pit in your backyard, know your local regulations concerning fire pits. Some areas require a permit.
A budget fire pit can be really easy. As long as you set it on a fire-resistant surface, a heavy metal barrel or drum can be an instant fire pit. Line the bottom with stones or a heavy metal grate for good air circulation as your fire burns.
Another idea for a fire pit in your backyard is to recycle a tractor tire rim or washing machine drum. For an in-ground fire pit, dig a hole deep enough for the rim or drum to fit. Line the bottom with stones. Interested in something cheap and portable? See this portable steel fire pit at Etsy!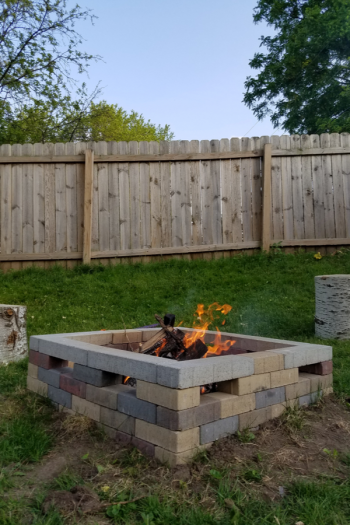 Square Fire Pit
There's nothing that says your backyard fire pit has to be round. I love this example of a square fire pit made from paving stones. Leaving holes in the second-to-the-top layer of pavers makes an interesting pattern and gives your fire pit extra air circulation.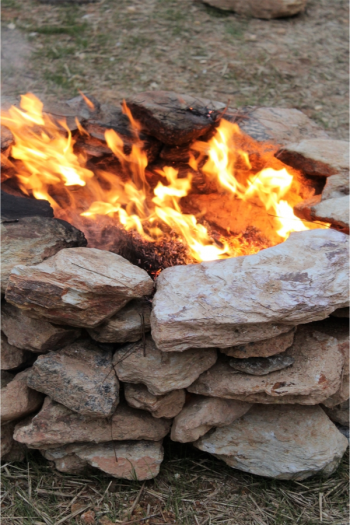 A Natural Look
This budget fire pit is one of my favorites. Flagstone is stacked to provide the protective ring around the flame. Note that a stone fire pit can be dry stacked or secured with mortar for a more permanent look.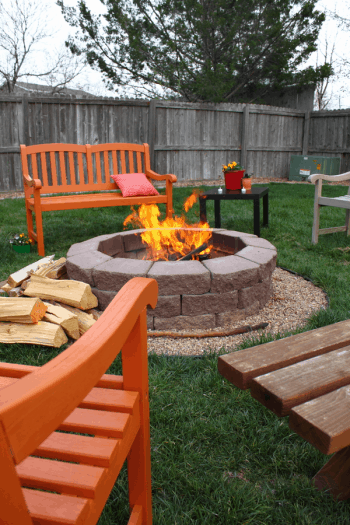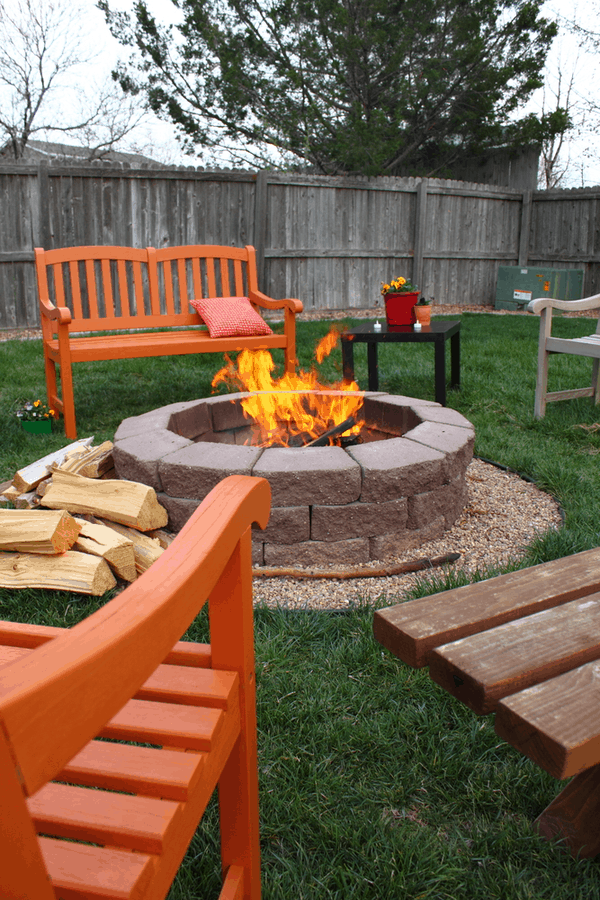 A Backyard Fire Pit On A Gravel Base
All fire pits need a fire-resistant base such as dry dirt, sand, cement or gravel. A gravel base like this is a pretty and budget-friendly way to designate a permanent backyard fire pit. Note that the fire pit can be set into the ground and built up, and then gravel added to the perimeter for added safety and a design boost.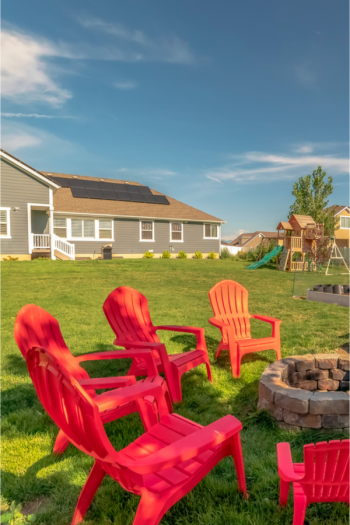 Is your backyard fire pit part of a patio design? Check out these beautiful budget backyard patio designs!