Today at Bless My Weeds, we're going to show you some front yard landscape ideas you can adopt in any yard, in any zone, to make sure that your yard makes a fantastic first impression.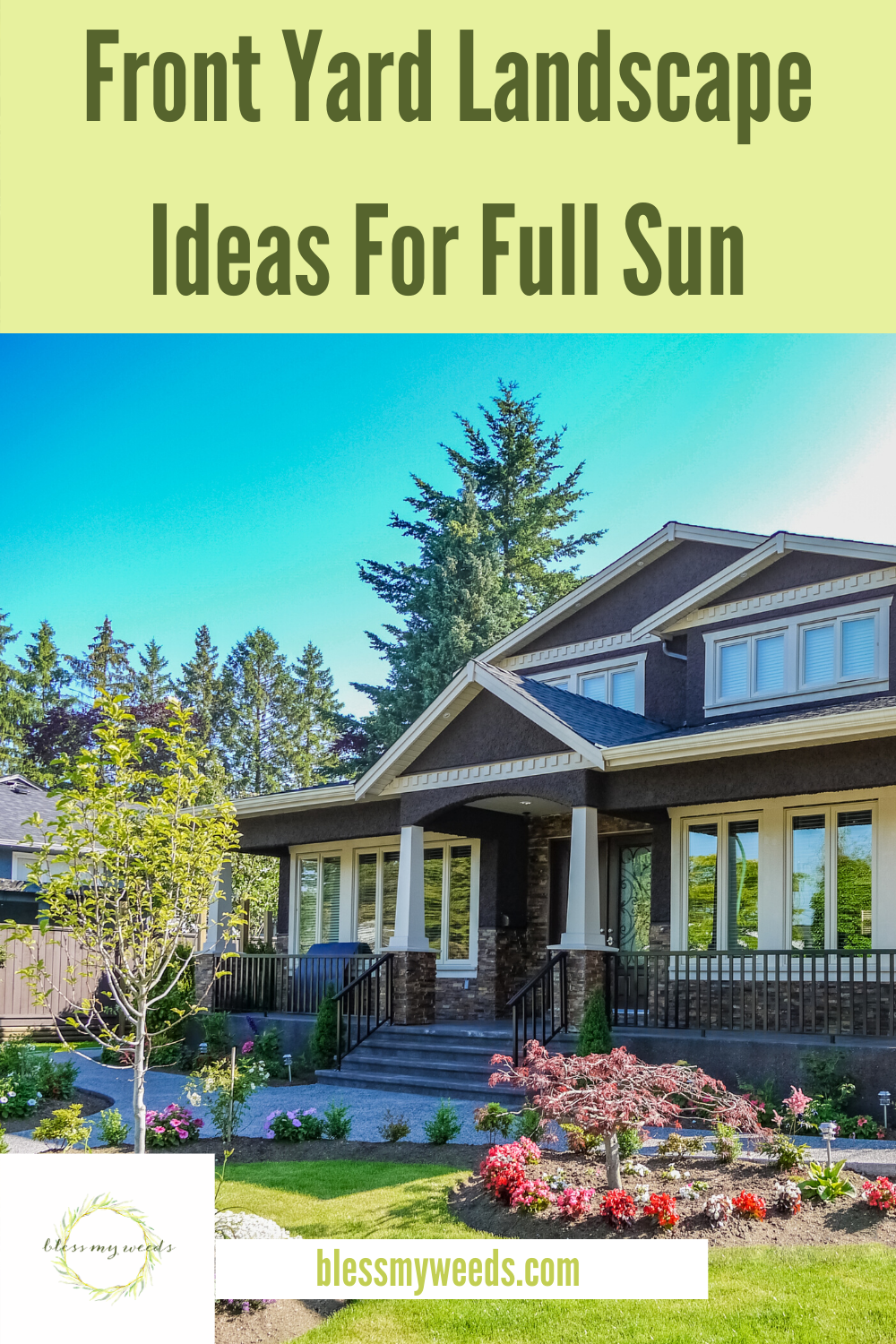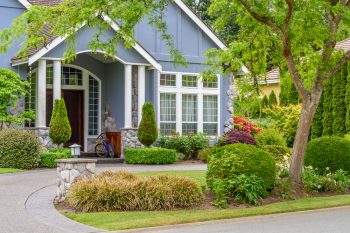 The front landscape of any home is going to make a first impression–but is it fantastic? Or does it fall flat? Stick around for some fantastic ideas.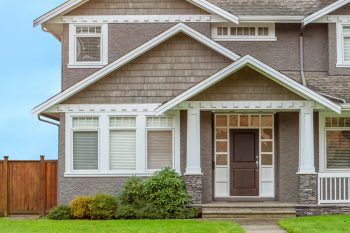 Front Yard Landscape Ideas
When you see those yard that are so pretty they just reach out and grab your attention, do you wonder how expensive it was? That's understandable, but there are plenty of front yard landscape ideas on a budget that actually look expensive.
Front Yard Landscape On A Budget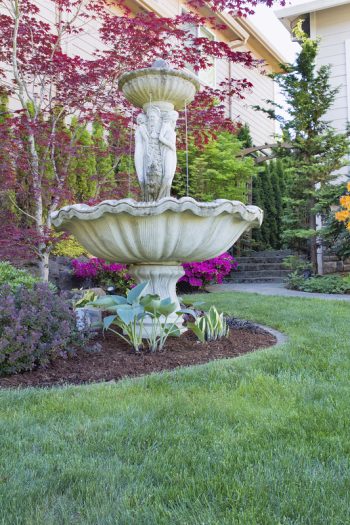 A small fountain adds instant value to your yard without breaking the bank. It's an easy DIY project for a weekend. I'd say this makes a fantastic first impression.
A lot of people don't realize that the first rule of front yard landscape design is to consider the house itself. It's literally the biggest component in your yard, and your landscape should reflect on the home first and foremost. Landscape architects always begin by taking into account the size and shape of the house, and how it is situated in relation to the street.
If the house is large and imposing, start your landscape with larger shrubs and plants rather than pretty little flowers. The flowers are great, but by themselves they won't be seen from the street against the size of the house. Plant shrubs in groupings to reflect the shape of the house. Notice in the picture above that the shrubs are grouped in a way that reflects the rooflines of the home.
Front Yard Landscaping Ideas DIY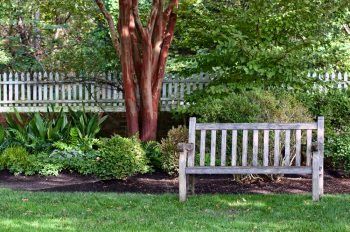 Think about any hardscape elements of your front yard that you can spotlight with placement of plants. Hardscape includes things like a garden bench or a birdbath. If you don't have any hardscape elements in your front yard, consider adding some. Sure makes an inviting look.
Curb Appeal
In any front yard landscape, the goal is to use plants and shrubs to emphasize the path to the front door of the home in an appealing way. You never want to overwhelm the walkway so that guests to your home can't tell where they're supposed to walk. Through the use of stones or bricks, the walkway itself can be transformed into an interesting part of your front yard landscape.
Full Sun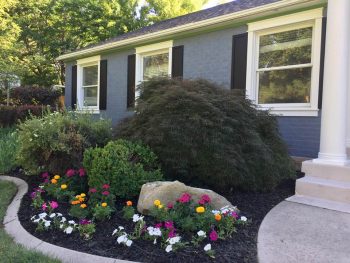 When you consider your home, one of the most important aspects to remember is the color wheel. Choose plant colors that will play well off of the colors of your home. For example, a garden full of pinks and purples looks especially good on the backdrop of a blue house. Also, it is crucial to note the amount of light exposure your plants will need.
Finally, consider all the seasons when you landscape your front yard. Use elements from all plant types including trees, shrubs, annuals and perennials. This will help ensure your landscape will look appealing year round.
Try these front yard landscape ideas to bring your home to the next level!
If you love fall colors, use these trees in your landscape