Today's "Gardening Terms" post is all about cold frame gardening. Do you know what cold frame gardening is, and just what it could do for you? If you live in a colder climate but don't take advantage of a cold frame, you're missing out. Even if you think you know cold frame gardening, you're invited to stick around and see what is new!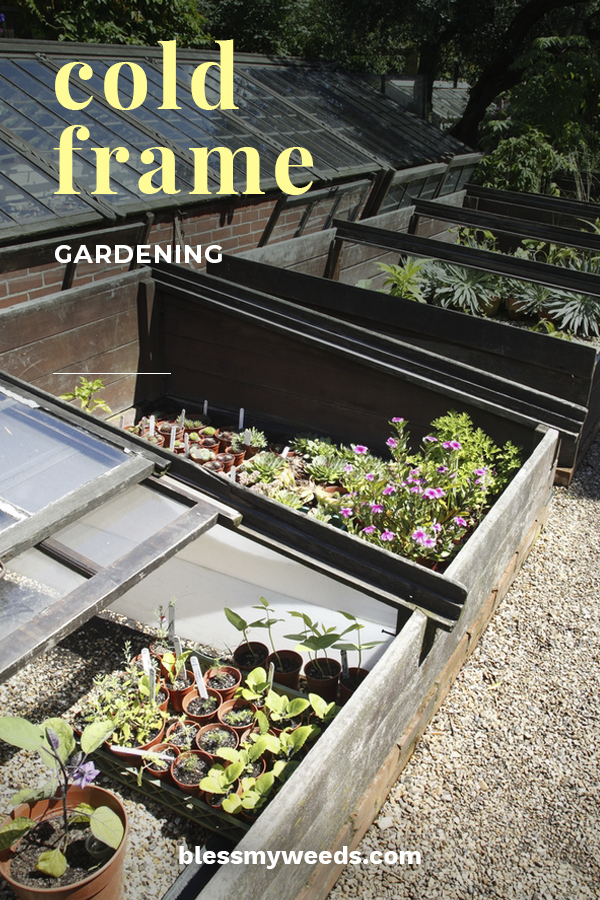 What Is Cold Frame Gardening?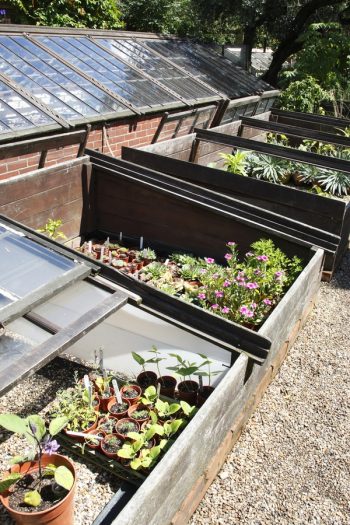 In the world of gardening, a cold frame is an enclosed frame with a clear roof. A cold frame lets in sunlight while it protects plants from the coldest air, harmful winds, and snow cover. The transparent roof also traps the heat collected from the sun, so a cold frame is actually several degrees warmer than outside. Cold frame gardening acts like a miniature greenhouse so you can extend your gardening season into the colder months. With a cold frame, you can also start your spring seedlings outdoors much earlier than without it.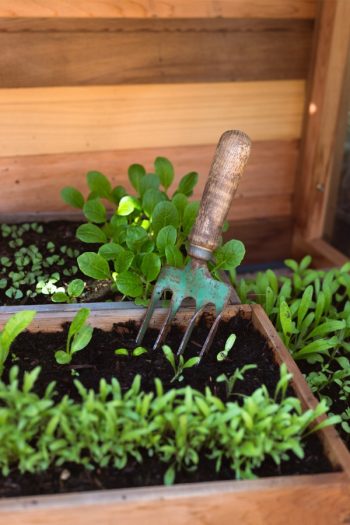 Basics Of A Cold Frame
A cold frame is built low to the ground, with an average height of 2-3 feet in front and 4-6 feet in the back. A cold frame has a sloped roof, because it allows more of the sloping winter sunlight to enter and warm the interior. Old windows make excellent cold frame roofing, but if you don't have them plastic sheeting also works well. The plants in a cold frame can go right into the ground or in pots on top of the ground. There are kits available to make building a cold frame in your garden very simple.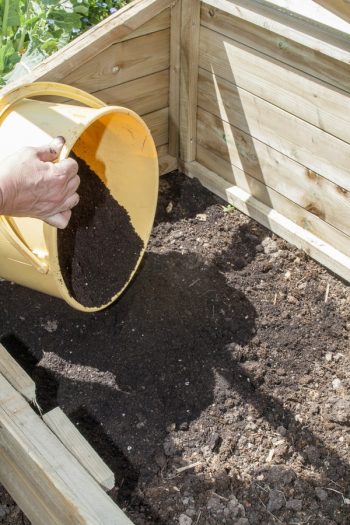 Ways To Use Cold Frame Gardening
There are several ways to use a cold frame in your home garden:
Use a cold frame to overwinter your more tender perennials.
Start your spring seedlings inside a cold frame.
Put young seedlings started indoors into a cold frame to help them transition to the outdoors. Once they make the transition, plant them in your garden.
Get more out of your garden by planting late season crops in your cold frame.
A cold frame is a beneficial part of a home garden. Start yours today!