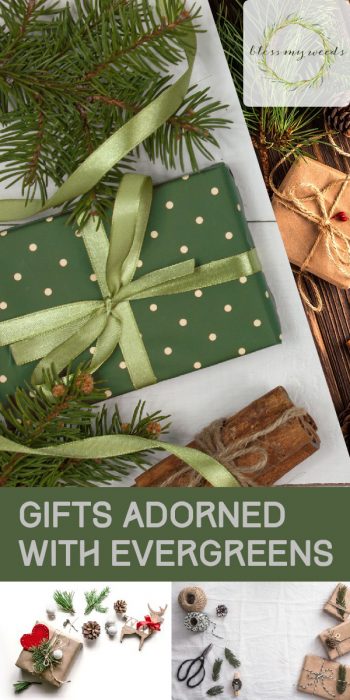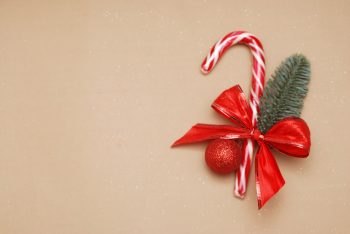 As gardeners, we all love the evergreens in our yards. There's no denying the beauty they add to a white winter landscape! However, evergreens are just as beautiful when included in your holiday decorations. So it stands to reason that they also add a nice touch to your gifts. Every gift-giver should jump at the chance to adorn their holiday gifts with evergreens. There are many ways to include evergreens in gift wrapping. Here are a few ideas to inspire you!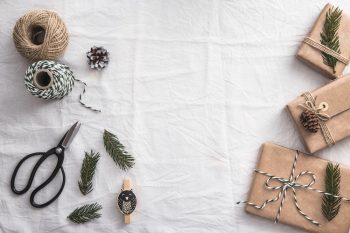 I love the look of plain brown paper, twine and evergreen sprigs! It's also fun to use small pinecones or other natural elements. Just wrap your brown paper-wrapped gift with twine, or tie it in a bow, and then stick an evergreen sprig securely under the twine. It's simple, but so beautiful!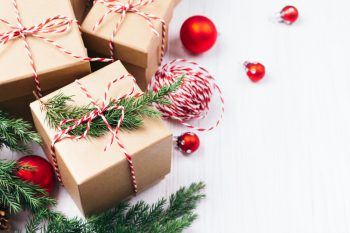 Swap out the brown twine for red & white striped floss, and your gift wrapping takes on a different look. It is so easy to add a small red bell or mini ornament ball to this look. You can't deny how festive it looks! Flocked evergreen sprigs would look amazing as well.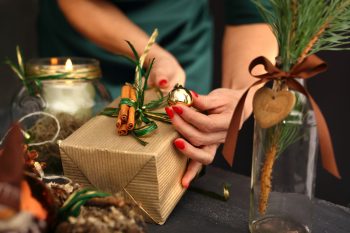 I love the idea of including rustic cinnamon sticks with the evergreen sprigs. Here, dark green jute is used instead of twine. A chocolate-colored ribbon is another option. You really can't go wrong!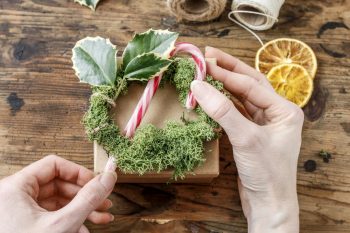 How hard would it be to form a mini wreath from evergreen sprigs to adorn your Christmas gifts? The answer is not hard at all. A candy cane looks festive, but you could also add bay leaves or holly berries to this idea. And just think how good it would smell!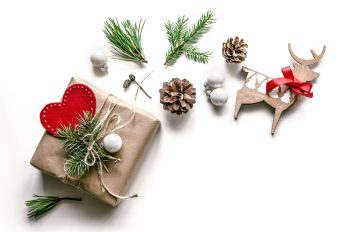 Evergreen sprigs are really complemented by the addition of a red felt heart and mini white ornament ball. Just cut hearts out of red felt. Use white embroidery floss or thread to stitch around the outside of the heart by hand. I would purchase mini ornament balls from Dollar Tree for this project.
Wouldn't you feel great about giving away any one of these evergreen-adorned gifts? I would!