There's nothing like fresh summer raspberries. This plump and delicious berry is a favorite among gardeners, but there is one problem — they tend to spread. This leads a lot of people to plant them in large containers. So if you can do that, why not bring them inside to grow? If you know what to do, you can grow your own raspberries indoors.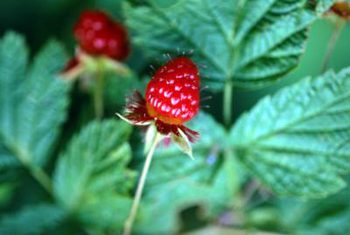 1. Plant in the Spring
For the best results, plant your container strawberries in spring. Use compact varieties such as the Malling Jewel, Heritage or Raspberry Shortcake and your containers will be ready to feed you a few berries in summertime (full crops take a year or two). If you want berries in the fall, try the Autumn Bliss variety. Soilless potting mix is best, with a timed-release fertilizer. Before adding soil, put about 2″ of gravel in the bottom. Keep your raspberry plants in the sunniest location in your home.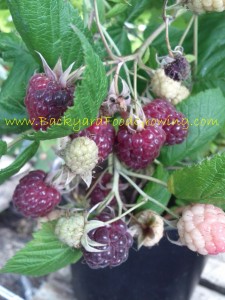 2. Choose the Right Container
Use a container that is at least 24-36″ both wide and deep, with drainage holes in the bottom. Insert bamboo canes to support the raspberry canes, tying the canes loosely to these supports and keeping them that way as they grow.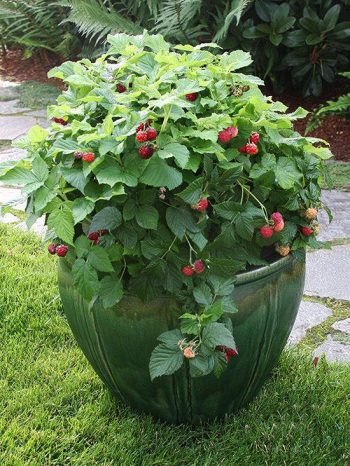 3. Plant Care
Water your potted raspberries regularly, keeping the soil moist, but not wet. You may get a few berries the first year, but it usually takes a year or two to get a good crop. Pollinate the blooms by hand when they open, using a small, soft paintbrush. There are videos on YouTube that will show you how to pollinate all kinds of plants by hand.