There's nothing like the scents and flavors of homegrown herbs. The trouble is keeping them fresh when they're growing like gangbusters. If you want to keep those tastes and aromas more alive at any time of year, you need to learn how to store and preserve your own homegrown herbs. Here are some tips to help you hold onto your herbs a little longer.
1. Harvest Before Frost
As the weather is cooling down and the first frost approaches where you live, keep a close eye on the weather. Be sure to harvest any tender herbs before the cold kills them off. This will help ensure you actually have an abundance of herbs to preserve.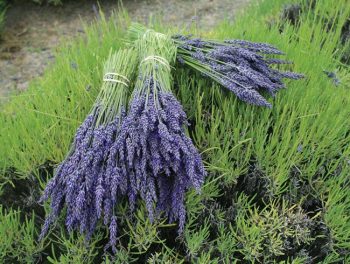 2. Store Dried Herbs Properly
When storing your own dried herbs, put them in glass jars in a cabinet, where they won't be exposed to sunlight or heat. Consider your stored herbs good from harvest to harvest, meaning the next year's harvest will replace what you're using now. That way you'll never have herbs hanging around more than a year, when they are past their prime. Also, be sure to label your jars clearly with the date, since dried herbs are easily mixed up.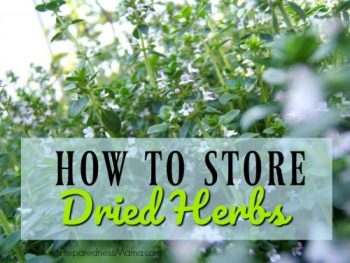 3. Hang Drying
Hang drying is an easy and popular way to dry your herbs. Bundle them at the ends with rubber bands and hang them upside down in a dark place with good air circulation. Make sure there is no direct sunlight. Once they're dry, strip the dried foliage from the stems. Seeds and leaves should be left as whole as possible. You can crush them down as needed, and the flavor will be more intact.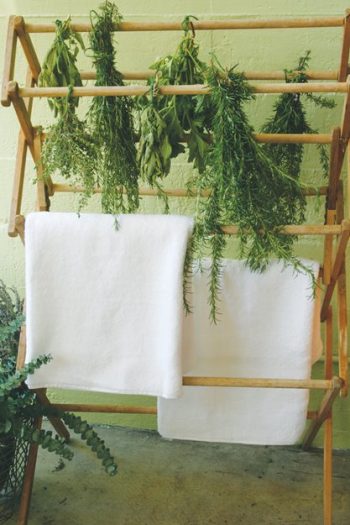 4. Freezing
If you don't want to dry your herbs, you can freeze them. Herbs such as basil, rosemary, dill, thyme, and oregano tend to do well in the freezer. Wash them well first, then let them dry completely. If you're freezing an herb where you only use the leaves (like rosemary), strip the leaves and discard the stems before freezing. For others, such as parsley or dill, just cut off the ends of the stems.
Toss your whole herb leaves or roughly chopped whole herbs into a freezer-safe bag with a zipper seal. Push all the air out and seal the bag, marking the bag with the date and type of herb. When you're ready to use them, simply break off or remove the amount you need. Easy!