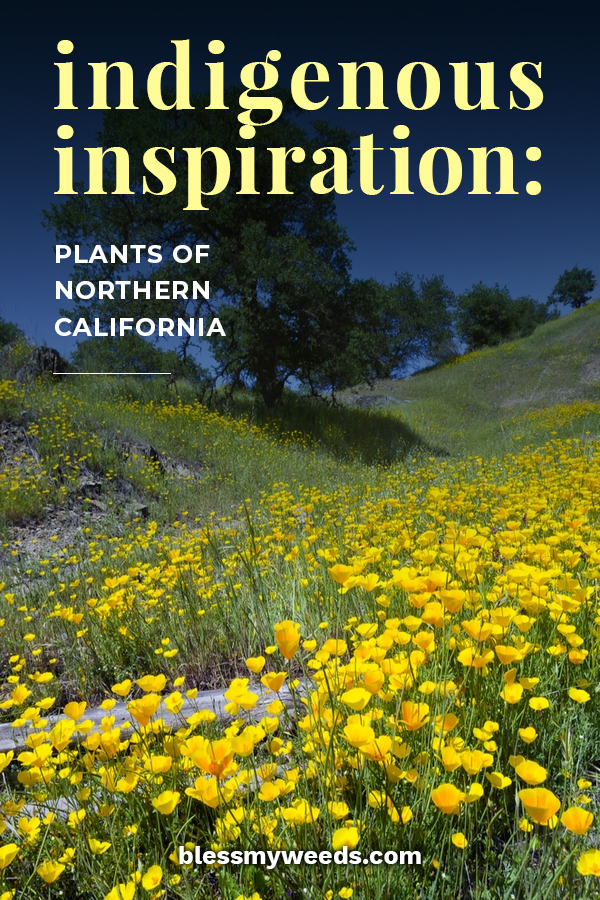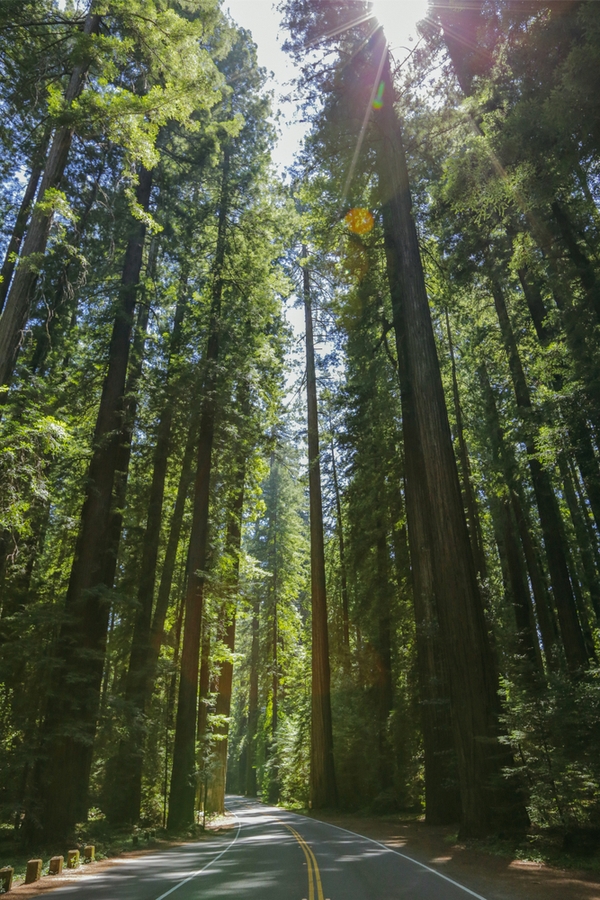 Welcome back for another Indigenous Inspiration post! Next up is a look at plants of northern California. Northern California is known for its redwood forests, but that isn't the only thing that grows there. Some really lovely plants are indigenous to that area. Let's take a closer look at some of them!
What Is The Northern California Climate?
Northern California has a relatively mild climate, ranging from warm summers to cool and wet winters. Summer and winter are both mild along the northern California coast, while the mountain regions experience cooler summers and cold winters with snow. If you live in a similar climate, any of the indigenous plants of northern California will do well in your zone.
Indigenous Plants Of Northern California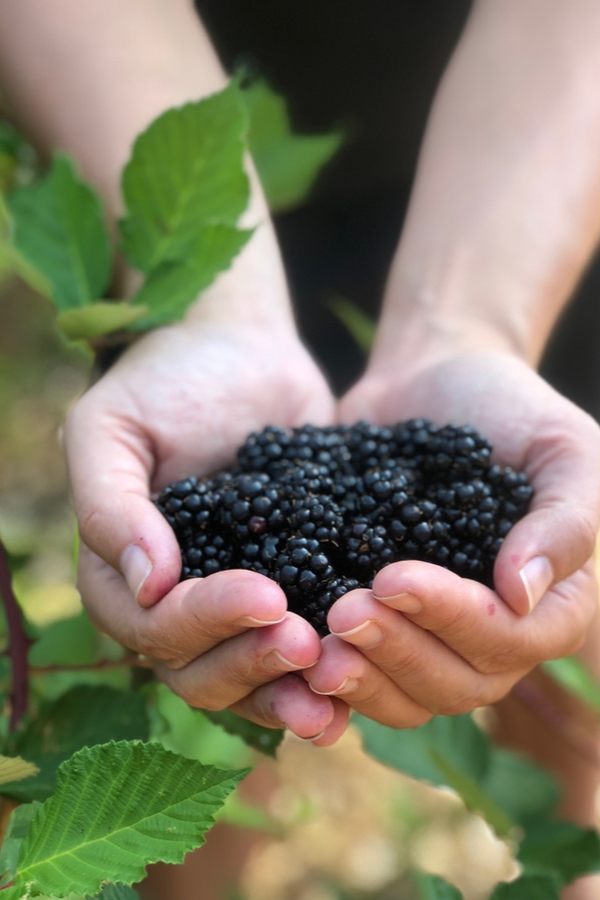 Spend some time along the edges of those beautiful northern California redwood forests during the summer, and you're likely to find some delicious wild blackberries. The wild blackberry is also known as California blackberry or Pacific blackberry. This plant is hardy, spreads easily, and grows close to water sources. And don't worry about eating them–they're perfectly safe! Just watch out for thorns.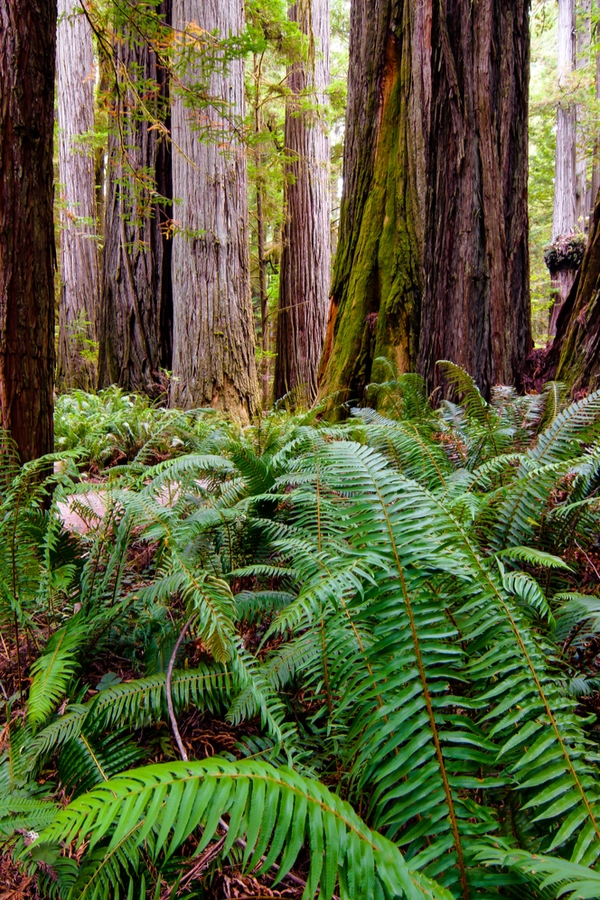 If you love ferns, you'll love to discover them flourishing underneath the shade of those towering northern California redwood trees. In fact, have you heard of Fern Canyon? It's an actual spot in northern California, made famous in Steven Spielberg's Jurassic Park 2!  This area is lush with wild ferns. You might incorrectly assume that you can't grow them if you live in a dry area. These wild ferns are actually fairly drought-tolerant and don't need constant watering, though they will need some watering to survive. Try the California Chain Fern!
Wild Flowers Native To Northern California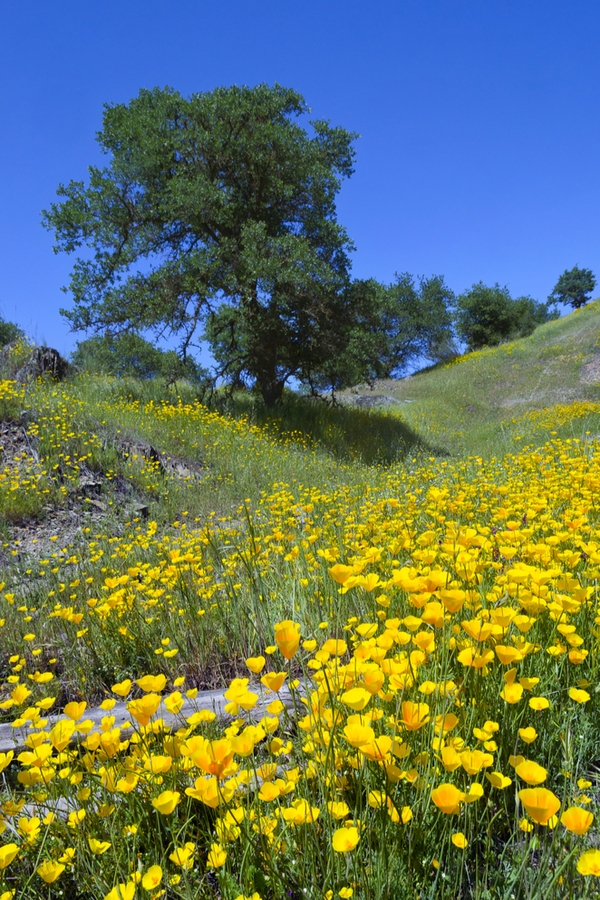 The California Poppy is a bright and welcome addition to the northern California landscape. In fact, the California Poppy is the state flower. It is native to the pacific slope that ranges from the Baja region of California all the way into Oregon. California Poppies range in color from bright yellow to red. They are very easy to grow from seed, and in a mild winter climate they will return every spring and bloom through summer. In colder climates, the California Poppy is an annual. Plan to re-seed each spring.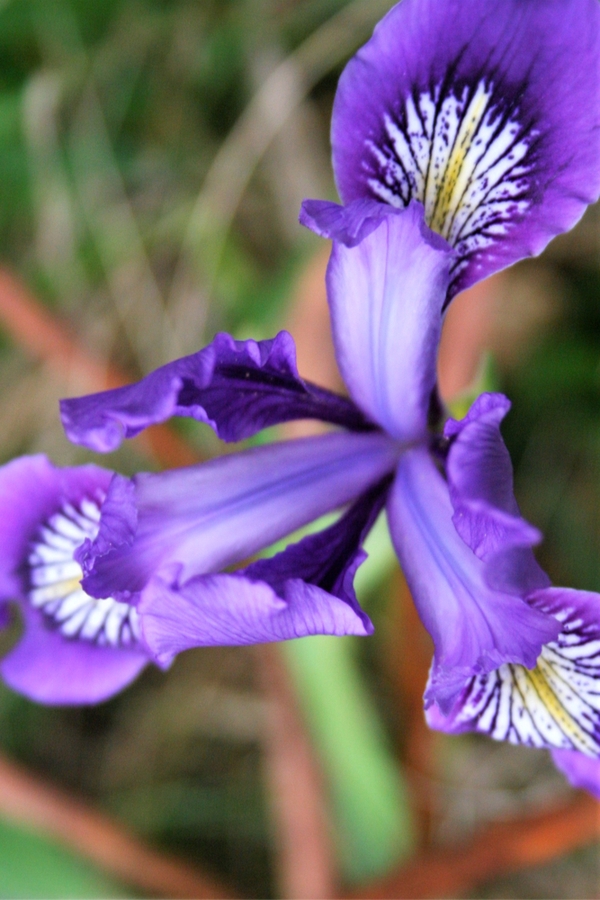 If you love iris, you'll love the Wild Iris that is one of the indigenous plants of northern California. Wild Iris is the miniature cousin of the tall, bearded Iris in your garden. These cute blooms are beardless, and appear during the spring on showy green foliage. Wild Iris re-seeds itself. You can find these beauties in a variety of colors that include cream, apricot and golden-yellow plus lavender, blue-purple and deep reddish-purple. Bonus: plant several color varieties and you never know what combinations will appear next spring!
These are just a few of the indigenous plants of northern California. Check out the California Native Plant Society for more indigenous inspiration!